New Waec Date And Timetable For Waec 2020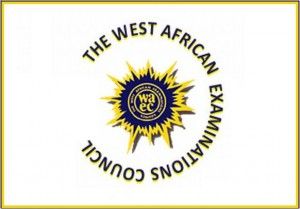 It is true that Waec has released New Timetable for 2020 Examination. You may now be wondering when is the new date for the Postponed Waec 2020 Exam and when will Waec released New Timetable for 2020.
According to the new Waec Timetable for 2020, the examination will begin on the 17 of August 2020 and end on the 12th of September this year. You may want to check out Waec Timetable 2020 here.
The shift in Waec date is good news to those who were not fully ready for the exam earlier. Even if you were prepared, it was an opportunity for you to revise all your Waec subjects to secure all As in Waec.
Read Also: How to prepare for Waec
How to Access the New Timetable for 2020?  Click here to see the release of Waec Timetable. There are five things every Waec 2020 candidate should be doing now that the timetable is officially out.
The first thing is to get Flashlearners Waec App and practice as many questions as possible. The Waec app contains thousands of Waec OBJ and Theory Questions. With the updated version, you can access up to 22,453 Waec past questions.
You may click here to Install or know more about Flashlearners Waec App. You may also click here to practice free Waec questions Online. Click here to Watch free Waec Video Tutorials for sure success.
Secondly, you need to go through the Waec syllabus again and find out the topics you left out. Write out the topics you are not very familiar with and continue to practice. You are free to ask me questions on Facebook, Instagram or Twitter anytime you are confused. Click here to download the official Waec syllabus for all subjects.
Thirdly, understand that the most important subjects to pass in Waec in the English Language and Mathematics. Almost every University and Polytechnic in Nigeria require at least credit in Maths and English. The three links below should be helpful to you:
The fourth thing you should understand is that Waec withholds results. You can write Waec and not get your result. There are a few reasons Waec may choose not to release your result. The most common one is when you are caught cheating. When that happens, you have to wait for Waec 2021.
Waec could also hold your result for minor reasons; if that's the case, your result will be released before Jamb starts giving admission for this year.
Finally, plan how to clear all your papers in Waec 2020. Passing all your Waec subjects is not as difficult as you think. I passed all my subjects in one sitting. You should be able to do so. I have an article that will help you clear all your papers. Click here to read it now.
Hope you found this article helpful? Feel free to let me know how you feel and don't fail to drop your comment below. I wish you the very best in your WAEC 2020.
Recommended: Best blog to pass waec
RECOMMENDED
WHAT ELSE DO YOU WANT?
Latest posts by Isaac Inegbenehi
(see all)