Apply For UNN 2020 Vocational Skills Training Programme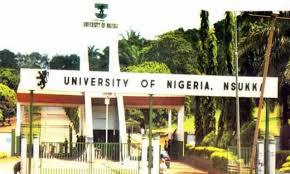 The CETVETAR, UNN isn't inviting the University Community and general public yet to submit an application for admission into her 2020 Part-time 3months and 6months Vocational Skills Training for the award of Certificate of Proficiency in the chosen Vocational Trade.
The programme targets the youths and adults desiring skills improvement in specific occupation Craftsmen, Secondary School Leavers, Graduates and Apprentices.
The programme shall inculcate in the trainees technical and entrepreneurial skills needed for start-up of micro-enterprises in the chosen trade areas, self-development and self-reliance. They will also gain information on funding opportunities.
Application Deadline: Not out yet
INFORMATION TO APPLICANTS
Coming soon…
COMPONENTS OF VOCATIONAL SKILLS TRAINING PROGRAMME FOR THE AWARD OF CERTIFICATE OF PROFICIENCY
SECTION

GENERAL COURSE

(Courses in this section will be compulsory for all participants)

· Entrepreneurship
· Creativity and Innovation
· Business Plans and Funding
·  Marketing Strategy Development
·  Financial Management
. Business Proposal Writing
SECTION B
S/N
SKILL AREA
3 MONTHS TRAINING
6 MONTHS TRAINING
1.
Arts & Culture
·   Customization
·    Media Design & Presentation
·   Graphics Design
·   Interior & Exterior Decoration
2.
Beauty Care and Cosmetology
·  Pedicure/Manicure
·  Make up Artistry
· Wig Making/Braiding
·  Cosmetic Production –Eg. Shampoos, Powders, Perfumes, Bleach, Liquid soaps etc.
3.
Agricultural Production
·  Poultry Farming
·  Advanced Poultry Farming
·  Fishing Farming
·  Fish Farming/Hatchery
·  Snail Farming
4.
Textile & Apparel
· Hats & Cap Making
·   Knitting
·Leather works (Shoes & Bags, Wireworks – bead making)
·  Garment making
· Batik tie/dye
5.
Food Processing, Preservation & Packaging
·Production, Processing and Preservation of:·Beverages including Juices, Chapman, Smooties, etc
· Production, Processing and Preservation of: ·  Doughnuts, Pies, Cookies etc)
·  Bread Making
·  Cake Making
·  Cake Making
·   Sugar Crafting
6.
Building Construction Trades
· Paint making
· Cabinet making
· Glazing & Fabrication
·  Carpentry & Joinery
.PVC installation
·  Upholstery
· Tilling
·  Plumbing
 Architectural Drawing/Building Modeling
7.
ICT Proficiency
·  Ms-Office Suite
·   Hardware Maintenance
·  Data Processing
·   Software Development
· Internet Exploration ·  Social Media Networking
·   Web Content Management ·  Web Development & Designing
· Graphic Design
·    Troubleshooting/Installation
· Blog Development/Blogging
8.
Automobile & Electrical Engineering Trades
· Vulcanizing
Automobile Repairs & Maintenance ·    Auto-electricity
·   Automobile Diagnosis
·   Electrical Wiring, Installation
· General Repairs, Rewinding
·  Driving & Transportation
9.
Machine Shop Practical/Mechanical Engineering Trade
·  Welding & Fabrication
·   Machine Work Practice
RECOMMENDED


A. GET JAMB, POST UTME & WAEC APP
B. MY JAMB, SSCE & BLOGGING CLASS
C. GET MY LATEST UPDATES FOR FREE
WHAT ELSE DO YOU WANT?


A. I WANT TO SEARCH
B. COMPLETE JAMB GUIDE
C. ALL ABOUT WAEC AND NECO
D. VACANCIES AND RECRUITMENT 
E. LATEST NIGERIA SCHOOL NEWS
F. ACADEMIC AND CAREER GUIDE
G. SCHOLARSHIPS AND INTERNSHIPS

TRENDING SCHOOL NEWS
Latest posts by Isaac Inegbenehi (see all)