UNN 2016/2017 Vocational Skills Training Programme- Apply Now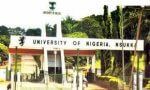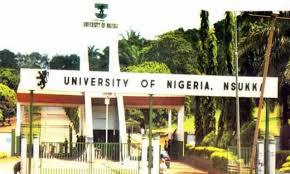 The CETVETAR, UNN hereby invites the University Community and general public to submit application for admission into her 2016/2017 Part-time 3months and 6months Vocational Skills Training for the award of Certificate of Proficiency in the chosen Vocational Trade.
The programme targets the youths and adults desiring skills improvement in specific occupation Craftsmen, Secondary School Leavers, Graduates and Apprentices. The programme shall inculcate in the trainees technical and entrepreneurial skills needed for start-up of micro-enterprises in the chosen trade areas, self-development and self-reliance. They will also gain information on funding opportunities.
Application Deadline:
The registration deadline is Feb 10, 2017
INFORMATION TO APPLICANTS
Components of the Programme: These are two key components of the programme, sections A and B. Section A will be compulsory for all participants, while Section B contained nine Trade/Skills Areas for trainees to choose one either for three or six months. See the table below for details
Application form: Click Download for the Application Form, From the link  (http://www.cetvetar.unn.edu.ng/training) and also at the Faculty of Education CETVETAR office
Completed Application form should be returned to CETVETAR Office with 2 passports and One File-Jacket with the sum of #1000 for confirmation (CETVETAR Office is at 2nd Floor, Faculty of Education Building).
Important Dates
Application opens: November 21, 2016
Shortlisted candidates shall be contacted from January 18, 2017 and subsequent issuance admission letter.
Induction and Commencement of Training: Successful candidates shall be inducted on Thursday February 2, 2017 (Training Days: Thursdays and Fridays – 4:00pm to 6:00pm daily and Saturdays 10:00am – 4:00pm)
Payable Fees for successful candidate: Successful candidates shall be required to pay the following Tuition and Sundry fees according to the duration of the programme.
3 Months Programme total of #22, 000
6 Months Programme total of #35, 000
Structure of Training Programme according to duration.
COMPONENTS OF VOCATIONAL SKILLS TRAINING PROGRAMME FOR THE AWARD OF CERTIFICATE OF PROFICIENCY
SECTION

GENERAL COURSE

(Courses in this section will be compulsory for all participants)

· Entrepreneurship
· Creativity and Innovation
· Business Plans and Funding
·  Marketing Strategy Development
·  Financial Management
. Business Proposal Writing
SECTION B
S/N
SKILL AREA
3 MONTHS TRAINING
6 MONTHS TRAINING
1.
Arts & Culture
·   Customization
·    Media Design & Presentation
·   Graphics Design
·   Interior & Exterior Decoration
2.
Beauty Care and Cosmetology
·  Pedicure/Manicure
·  Make up Artistry
· Wig Making/Braiding
·  Cosmetic Production –Eg. Shampoos, Powders, Perfumes, Bleach, Liquid soaps etc.
3.
Agricultural Production
·  Poultry Farming
·  Advanced Poultry Farming
·  Fishing Farming
·  Fish Farming/Hatchery
·  Snail Farming
4.
Textile & Apparel
· Hats & Cap Making
·   Knitting
·Leather works (Shoes & Bags, Wire works – bead making)
·  Garment making
· Batik tie/dye
5.
Food Processing, Preservation & Packaging
·Production, Processing and Preservation of:·Beverages including Juices, Chapman, Smooties, etc
· Production, Processing and Preservation of: ·  Doughnuts, Pies, Cookies etc)
·  Bread Making
·  Cake Making
·  Cake Making
·   Sugar Crafting
6.
Building Construction Trades
· Paint making
· Cabinet making
· Glazing & Fabrication
·  Carpentry & Joinery
.PVC installation
·  Upholstery
· Tilling
·  Plumbing
 Architectural Drawing/Building Modeling
7.
ICT Proficiency
·  Ms-Office Suite
·   Hardware Maintenance
·  Data Processing
·   Software Development
· Internet Exploration ·  Social Media Networking
·   Web Content Management ·  Web Development & Designing
· Graphic Design
·    Troubleshooting/Installation
· Blog Development/Blogging
8.
Automobile & Electrical Engineering Trades
· Vulcanizing
Automobile Repairs & Maintenance ·    Auto-electricity
·   Automobile Diagnosis
·   Electrical Wiring, Installation
· General Repairs, Rewinding
·  Driving & Transportation
9.
Machine Shop Practical/Mechanical Engineering Trade
·  Welding & Fabrication
·   Machine Work Practice
For further enquiries; please email: [email protected], [email protected]
Or call: 08056637151, 08185706536, 07054258185
Office Address: 2nd Floor, Faculty of Education Building), Nsukka Campus, Enugu State
Signed
PROF. EMMANUEL C. OSINEM
Director, CETVETAR-UNN
SHARE THIS POST
I Have Started Sending Daily Hot Updates! Enter Your Email To Subscribe
Welcome To Flashlearners... I'm Flash Isaac, Students Advocate, Web Developer, SEO Expert, A Blogger From The Future & An Engineer In The Making.
I Started This Blog As A Passion, With The Vision To Inspire & Empower Young Persons; Helping Them Realise & Maximise their Potentials. You May
Click Here
To Roll With Me On Instagram @Officialflashisaac.
Latest posts by Isaac Inegbenehi (see all)