Waec Timetable 2020 Is Out: Check Waec Timetable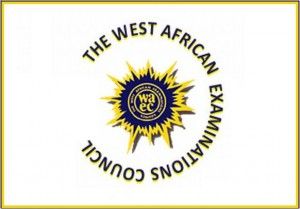 WAEC 2020 Timetable is Finally Out. Real WAEC Timetable for this Year 2020 has been released. The New Waec Date is August 17th 2020 and the Examination ends on the 12th of September 2020. You can go through my free Waec Video Tutorials here.
I have also compiled WAEC Syllabus And Hot Topics for all Subjects. Click here to Download Syllabus and Topics for 2020 WAEC and don't fail to get WAEC Past Questions by clicking here. You may also want to see other things about Waec 2020 here. Continue reading for 2020 Waec Timetable in Text and PDF Format.
Recommended: Waec past questions and answers
 Waec Timetable For 2020 (Nigeria)
Updated WASSCE Timetable for this year has been Uploaded Online. Check Waec Exam Dates, Subjects, Time for Each Paper and Duration Below…
AUGUST 17TH 2020
---
SUBJECT: General Mathematics (Essay)
EXAM TIME: 9:30 am to 12:00 noon
PAPER CODE: SC4022
EXAM DURATION: 2 Hours 30 minutes
SUBJECT: General Mathematics (Objective)
EXAM TIME: 3:00 pm to 4:30 pm
PAPER CODE: SC4021
EXAM DURATION: 1hr 30 minutes
AUGUST 18TH 2020
---
SUBJECT: Chemistry 3 (Practical) Alternative A
EXAM TIME: 9:30 am to 11:30 noon (1st set)
PAPER CODE: SC5053/A
EXAM DURATION: 2 hours
SUBJECT: Chemistry 3 (Practical) Alternative A
EXAM TIME: 12:00 pm to 2:00 pm (2nd set)
PAPER CODE: SC5053/A
EXAM DURATION: 2 hours
---
Waec Timetable Pdf Flashlearners
---
COMPLETE WAEC TIMETABLE: DOWNLOAD (PDF)
---
Waec Timetable For Ghana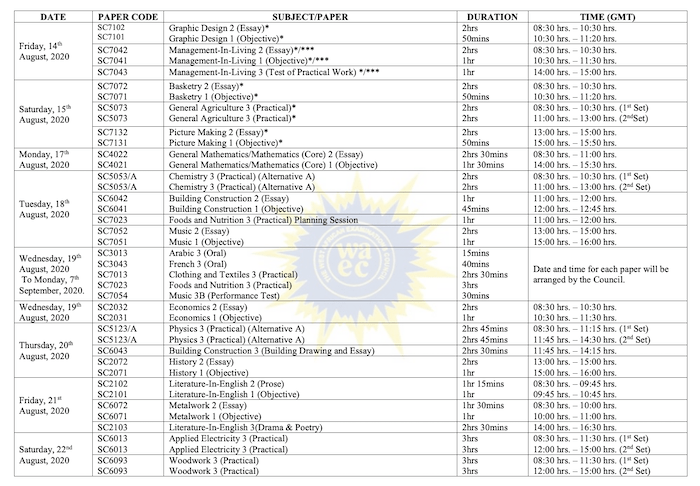 DOWNLOAD COMPLETE GHANA TIMETABLE
How To Pass Waec Using Timetable