Are you aspiring to join the prestigious Lagos State University? The LASU JUPEB programme is your stepping stone to gaining direct entry admission into various degree programmes. The second entrance examination for the 2023/2024 academic session is on the horizon, and here's everything you need to know to be prepared.
LASU 2nd JUPEB Entrance Examination 2023/2024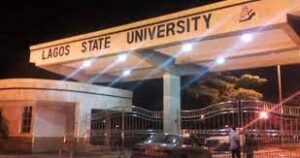 | | |
| --- | --- |
| 📅 Date | Saturday, 25th November 2023 |
| ⏰ Time | 10 am prompt |
| 📍 Venue | LASUSBAS Campus, Topo Road, Badagry, Lagos |
| 🎓 Programme | JUPEB at LASU |
| 🚀 Opportunity | Advanced Studies, Academic Excellence |
| 📞 Contact | 07082219587, 08023771703, 08034003630 |
| 💻 Website | www.lasu.edu.ng |
| 📌 Registration | Open for 2023/2024 Academic Session |
Key Details of the Examination
When and Where?
Date

: Saturday, 

25th November 2023

Time

: 10 am sharp

Venue

: LASUSBAS Campus, Topo Road, Badagry, Lagos.
Mark your calendar and set your alarm; punctuality is key. The examination venue is nestled in the serene environment of Badagry, providing a conducive atmosphere for you to do your best.
Before the Examination
Preparation is paramount. Make sure you're familiar with the syllabus and format of the JUPEB examination. Brush up on your subject knowledge and practice with past papers if available.
On the Day of the Examination
Arrive early to avoid any last-minute rush. Remember, the examination will commence at 10 am prompt. It's also advisable to check the weather forecast and plan your journey accordingly, ensuring you arrive at the venue with a calm and focused mind.
Need More Information?
Should you have any queries or require further details, assistance is just a call away. Reach out to:
Phone 1

: 07082219587

Phone 2

: 08023771703

Phone 3

: 08034003630
Alternatively, you can visit the LASU official website for updates and additional information.
In summary, the LASU 2nd JUPEB entrance examination is a critical juncture on your educational journey. It's an opportunity that can set the stage for your future academic pursuits. Prepare diligently, know your venue, and reach out if you need guidance.
Embrace this chance to be part of the LASU community. I hope you fidn this article helpful.