In recent developments, the Ladoke Akintola University of Technology (LAUTECH), Ogbomoso, shared exciting news for its academic community. Under the guidance and approval of Prof. R. O. Rom Kalilu, the acting Vice-Chancellor, an official calendar detailing the academic schedule for the 2022/2023 Rain (2nd) Semester has been unveiled. This update, vital for staff and students alike, has been compiled after thorough consideration by the esteemed Committee of Provosts and Deans.
For students, having a clear roadmap of the semester ensures that they can plan their academic and extracurricular activities efficiently. Let's delve into the specifics of this academic calendar.
LAUTECH Academic Calendar For Rain Semester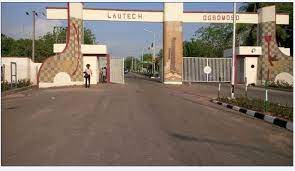 🏛 University
Ladoke Akintola University of Technology (LAUTECH)
🗓 Semester
2022/2023 Rain (2nd) Semester
📖 Key Dates
Harmattan Exam Ends: Sept 30, 2023
Semester Break Begins: Oct 2, 2023
Semester Resumes: Oct 23, 2023
Registration Period: Oct 23 – Nov 18, 2023
📝 Exams & Assessments
Mid-Semester Test: Dec 11-15, 2023
Rain Semester Exams: Jan 15 – Feb 3, 2024
September 2023: Wrapping Up the Harmattan Semester
Saturday, September 30: The examinations marking the end of the 2022/2023 Harmattan Semester will be concluded.
October 2023: Transitioning to the Rain Semester
Monday, October 2: The Harmattan Semester officially comes to an end, and the much-awaited semester break commences for all students.
Sunday, October 22: Students will find their semester break concluding.
Monday, October 23: A significant day for all students as:

The Rain Semester for the academic year 2022/2023 begins.
The registration phase, devoid of any penalties, kicks off.
Lectures for all students commence in earnest.
November 2023: Registration Updates
Saturday, November 4: The deadline for registration without incurring any penalties.
Sunday, November 5: From this date onwards, students will find themselves incurring penalties for late registration.
Saturday, November 18: This is a crucial cut-off date. Any student failing to register by 12:00 midnight on this date will unfortunately lose their studentship for the entire semester.
December 2023: Mid-Semester Assessments
Monday, December 11 to Friday, December 15: The period earmarked for the Mid-Semester Continuous Assessment Test, which will be conducted through CBT (Computer-Based Testing).
January 2024: Gearing Up for Exams
Saturday, January 6: Scheduled end date for lectures for all students.
Sunday, January 7: A day off between lectures and the upcoming lecture-free week.
Monday, January 8 to Friday, January 12: The entire week has been designated as a lecture-free week for students, allowing them ample time for revision and preparation.
Monday, January 15: The Rain Semester examinations commence.
February 2024: Bringing the Semester to a Close
Saturday, February 3: The Rain Semester examinations draw to a close.
Monday, February 5: The 2022/2023 Rain Semester officially concludes.
In conclusion, the academic calendar provides a structured layout for the Rain (2nd) Semester, allowing students to plan effectively. Here's to a successful and fulfilling semester at LAUTECH!
I hope you find this article helpful.