Remote jobs may not offer a fixed monthly payment or put you on the payroll of any company. However, the awareness that these jobs exist and are legit ways to earn without experience is essential. Like every other job, your pay will be appreciated if you are good at what you do. You can start with little or no experience and improve your skills as you grow.    Working remotely will not be all rosy and sunny. Even though these jobs may not require any experience, you still need a basic knowledge of the job you are applying for beforehand.
15 Legit Remote Jobs With No Experience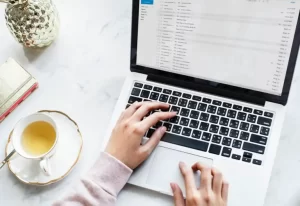 The good thing about remote jobs is that they allow you to work at your own pace and fix a suitable work schedule for yourself. It's a good way to escape the normal bonds of a regular office job and a good opportunity for those hoping to make extra cash besides their regular pay. In a nutshell, remote jobs can make a good side hustle.
Best Legit Remote Jobs With No Experience 
The following are 15 legit ways to earn money remotely that are highly in demand and have a low supply of talents.
1. Proofreading
If you are the type with an eye for spotting typos and grammatical errors in every story and article you come across, then consider taking up a career in proofreading. Entry-level proofreaders earn as much as $18 per hour, while professionals earn over $30 per hour.
Proofreading is a good example of a no-brainer job requiring a clear vision to grab some extra cash. With the growth of the internet and the ever-increasing demand for error-free web content by employers, proofreading has become highly in demand.
If you start today, landing your first proofreading deal can likely be the same day or in just a few days.
You can learn more about how to become a good proofreader and the basic tools you require as a proofreader to help you grow, become better and earn more from your career online.
This is another remote job that you can start with no experience.
2. Virtual Assistant
Lately, virtual assistants have grown beyond the regular boring $5 per hour job to a $15 to $50 job per hour. Today's Virtual Assistant goes beyond running administrative tasks and requires one with the nitty-gritty to add value to a business.
Therefore, big businesses will pay more to individuals with the right skill sets to become their Virtual Assistants.
The modern-day virtual assistant's duties include the following responsibilities:
Responding to company emails
Managing company social media platforms
Scheduling appointments and meetings with clients
Many Virtual Assistants work for more than one client, enabling them to earn a mouth-watering yearly income. If you are articulate with your grammar and possess the right sauce to add value to a business, then this might be the job for you.
3. Bookkeeping
Most businesses today understand the importance of keeping track of their finances. Therefore, the job of a bookkeeper is never out of fashion. Entry-level bookkeepers earn as much as $25 per hour, while professional-level bookkeepers earn as much as $50 per hour working remotely. If you are already good at keeping records of income and expenditure, budgeting, and preparing financial reports, then working as a Bookkeeper is a great way to earn remotely.
In addition to these tasks, bookkeepers may be required to send invoices to clients. You don't need a college degree to work and earn remotely as a Bookkeeper.
4. Freelance Writing
Freelance writing is a skill that is highly in demand lately, thanks to the rise in the demand for quality and unique web content.
Writing is one of the most lucrative skills on demand today and can fetch you anywhere between $15 and $75 per hour.
With the number of Freelance Writers available today, your earnings may start as low as $10. However, as you grow your skill and portfolio, your price appreciates.
Who knows, you can even hit your first six-figure digit before the year runs out as a Freelance Writer. It all depends on your skill.
5. Email Marketer
Are you specifically good at crafting emails that engage people and not the old boring messages people won't hesitate to send to the spam folder?
If you answer yes, you can try out as an email marketer. Many companies are looking for qualified individuals to manage their email campaigns and will pay from $30 to $50 per hour for your services. It highly seeks email Marketers who prove their skills through practical experience today.
With the growth of the internet, many businesses are moving online to chase after their clients.
Therefore, the better you are at convincing people, the better your chances of making big earnings remotely as an email marketer.
This is another remote job that you can start with no experience.
6. Social Media Marketing
Updating your social media handles can be an extra duty when you already have a herculean task of managing the company. Therefore, many businesses are willing to pay from $20 to $100 per hour to people with the right skill set to manage their social media handles.
Some of the basic tasks of a Social Media Marketer includes responding to customers' request and curating and managing engaging content about products or services. If you have these skills, then you should become a social media marketer today.
In fact, according to the U.S. Bureau of Labor Statistics, social media marketers' job is expected to grow by about 6% from now to 2029.
As a social media marketer, the big earnings come from knowing how to organize paid advertising like Facebook and Google Ads successfully.
The sole of every business is new customers and companies will pay more to people with the right micro-targeting skills that can deliver ads to the right clients.
READ ALSO: HOW TO ASK FOR AN EMAIL INTRODUCTION?
7. Blogging
Blogging has been around for quite some time now and was initially seen as a job for only "professionals".
With the growth on the internet, almost every blogger, from parenting to fashion and lifestyle blogger with a large fan base is earning big from their blog. Entry-level pay for bloggers varies widely, but top earners get as much as $100 per hour from their blogs.
However, blogging requires learning and skill and has a lot of potential. Notwithstanding, many bloggers become popular by just being themselves and writing on topics they are very familiar with and passionate about.
8. Graphics Designer
Good news if you have artistic skills and looking for ways to make some extra cash from that hobby.
The web is becoming more and more visual and the demand for visual content creators is also on the rise. Today, the mobile device is gradually becoming the main source of internet access for most people. Therefore, the demand for visual content is on the rise.
Graphic designers can earn as much as $26 to $75 per hour working remotely.  The highest-earning graphics designers combine different skills like sales, branding, and direct marketing skills to enable them to earn over $100 per hour. There are many opportunities online to learn how to hone your skills as a freelancer graphics designer.
9. Customer Service Representative
While working remotely as a Customer Service Representative can earn you some cash, there is a large supply of the skill today, thereby reducing your chances of earning big as a Remote Customer Service Representative. However, knowing the right keywords to search for is one step to increasing your earnings as a customer service representative.
Using keywords like Customer Experience Associate or Customer Engagement representative has proven to pay as much as $18 for starters as against the $15 beginner earnings for Customer Service Representatives.
Customer Success Management and Account Management are also two areas that combine customer service and other skills like cross-selling and retention, and allow you to earn higher than the ordinary Customer Service Representative.
Therefore, you might want to try these if you have a passion for customer relations.
10. Online Tutoring
As a result of the pandemic and the need to stay safe, online education has become a fast-growing industry leading to an increase in the demand for online tutors. You can earn as much as $15 to $40 per hour teaching online. Today, there are many websites available that connect tutors to students. Some interesting facts about online tutoring are:
In most cases, the site provides the lesson plan and the tutoring materials
You can resume online tutoring as early as two weeks after your application
You can choose when and where to work without the necessity of marketing
If you are a retired teacher but still love the profession or have a passion for tutoring, then online tutoring might be the right opportunity.
This is another remote job that you can start with no experience.
11. Sales Copywriting
Similar to Freelance Content Writing is Sales Copywriting. However, with Sales Copywriting, the goal is to help businesses make sales through creating engaging content that translates to action.
Sales Copywriting usually has a call to action and requires some skills to become perfect at it. Sales Copywriting can be used online (ads, landing pages, web content) and offline (brochures and sales letters).
The demand for copywriters is ever-growing and once you prove yourself as a good Sales Copywriter, you can earn about $30 to $100 per hour, depending on your skill level and experience.
12. Search Engine Optimization (SEO)
Creating good content is great but if you can't get people to read that content then the aim is defeated. That is why today, Search Engine Optimizers are in high demand. Companies want to be visible to potential clients on search engines like Google.
In other words, SEO helps businesses get found easily by customers on the internet. According to research by Microsoft, SEO skill is essential for marketers as they grow their marketing skill.
You can earn as much as $22 per hour as a beginner and as much as $100 per hour as you become conversant with SEO and gain competence.
Companies are willing to pay handsomely depending on your skill and expertise in driving income through optimization.
This is a legit job that can be done remotely.
13. Video Editing and Production
With the rise in the demand for visual content, the need for visual content creators with basic video editing and production skills is continually growing.
As a video editor, you can earn from $21 to over $75 per hour. The good thing about video editing is that your work stands out as your resume. No prior experience or paper certification is required to work remotely.
You can always refer your clients to fun videos you created as proof of your expertise.
14. Stock Photography
If you have really interesting images of cities, places, animals, or just great shots of people doing exciting things, you can sell them as stock photographs and make money from them.
However, ensure those photos are out of contract and are your private works. Several websites allow you to sell your stock images online and make some money. The good thing about selling stock photography online is that you don't put much effort into advertising your products.
A good picture sells all the time. The price range can vary from $1+ depending on the images' quality.
However, there is no price tag for creative works, you can shoot your shot and see who will pay for them.
This is another remote job that you can start with no experience.
15. Voice-over Artist
Besides a good voice and the skill to make written words come alive, you don't require a paper certification or special training to land a job as a voiceover artist. Voice-over artists can earn as low as $21 and as high as $300 per hour.
According to the US Bureau of Labor Statistics, voice-over artists can earn as much as $300 per hour and $200-$350 for other subsequent hours. Voiceover artists work on explainer videos, commercials, audiobooks, and other projects that require voicing. If you think you have a good voice and what it takes, you can try your skill remotely as a Voiceover Artist and earn some extra cash.
The demand for remote jobs will not hit the decline anytime soon. With the continuous growth and explosion of the internet, regular job policies are changing on a daily, paving the way for more companies and employers to seek the services of remote employees.
I hope you find this article helpful.