Working for an airline can offer exciting opportunities to meet new people. Similarly, having a part-time job can give you the freedom to pursue more than one job at a time and more chances for free time. If you're interested in travel and looking for part-time work, a part-time job at an airline might be ideal for you. In this article, we explore a list of 8 part-time jobs you can apply for with airlines.
What are part-time airline jobs?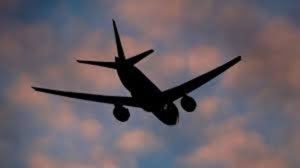 A part-time airline job is a position that has limited working hours and typically takes place at an airport. Part-time jobs typically offer shorter or limited working hours and usually do not require employees to work more than thirty hours per week. At an airline, these jobs can also come with travel benefits, which might be attractive to you if you enjoy traveling to new places. Many part-time jobs at airlines involve working with baggage, in food service or customer service.
Where to find part-time airline jobs
While many jobs at airlines are full-time positions, you can also find part-time jobs with most airlines. To find these positions, you can visit the websites of any airlines you're interested in working for and make note of any part-time jobs they list as having openings. You can also take this approach with different airports, as some airports might have part-time positions available that service multiple airlines. You might also conduct research more generally online by searching for part-time airline jobs in a search engine or on a website that lists job postings.
8 part-time jobs at airlines
Here are 8 part-time jobs you can find with airlines:
1. Custodian
National average salary: $22,479 per year
Primary duties: A custodian is a janitorial professional who is responsible for cleaning an aircraft's cabin before and after flights. Custodians for airlines typically board an aircraft after all passengers have left and collect trash, wipe down seats and tray tables and ensure a cabin is ready for its next flight. A custodian might also check overhead bins to ensure that all passenger baggage has been removed in case anything is left behind and needs to be returned. Custodians can also work for an airport and clean areas of the airport that customers use, like bathrooms, dining areas and gates.
2. Passenger assistant
National average salary: $24,704 per year
Primary duties: A passenger assistant is a customer service professional who helps passengers to board and deplane aircraft. Passenger assistants might help passengers who use wheelchairs or other mobility equipment board or exit an aircraft by guiding them through terminals and using removable airport ramps when needed. A passenger assistant might also assist children who are flying by themselves by showing them where to go and providing comfort to young passengers who have concerns about flying.
3. Baggage handler
National average salary: $30,550 per year
Primary duties: A baggage handler is an airport employee who transports baggage between airports and cargo holds on airplanes. Baggage handlers might also be known as ramp agents, depending on the airport you're looking at. Most of a baggage handler's job involves lifting pieces of baggage onto ramps and conveyor belts to put them on an airplane before it departs from the airport or taking them off once a plane arrives at its destination.
4. Passenger service agent
National average salary: $33,264 per year
Primary duties: A passenger service agent is a customer service professional who works at an airline-specific help desk within an airport terminal. Passenger service agents can answer questions customers have about their flights, give updates on estimated arrival and departure times and make announcements summoning customers over an intercom system. A passenger service agent might also have to change a customer's booking if they request a new flight and maintain a standby list for customers who hope to get on a specific flight that's currently full.
5. Aircraft fueler
National average salary: $34,961 per year
Primary duties: An aircraft fueler is responsible for making sure an airplane has enough fuel to last for its entire flight. This might involve providing an aircraft with more fuel before it takes off using special equipment on a runway. Aircraft fuelers might also refuel aircraft after it completes a trip so that it can be refueled with new fuel before it takes another trip. Because aircraft fuel is typically transported in vehicles, aircraft fuelers also spend time driving around an airport to bring fuel to and from the aircraft.
6. Flight attendant
National average salary: $34,997 per year
Primary duties: A flight attendant is a customer service professional who tends to passengers during their flights on an aircraft. Flight attendants are responsible for the safety of passengers while on board, so some of their duties include providing safety instructions, performing demonstrations of safety protocol and answering any questions about safety from passengers. A flight attendant can also take care of a passenger's food and beverages while on board and can assist passengers in finding their seats. As flight attendants typically work flexible schedules, the position can be full-time or part-time.
7. Customer service representative
National average salary: $47,021 per year
Primary duties: A customer service representative is an employee who specializes in helping customers. Customer service representatives can take phone calls from customers and guide them through questions they might have about their flight or ticket purchase. A customer service representative for an airline might also work at a customer service desk or respond to emails and online requests for changes in flights or cancellations. While some customer service agents work full-time, many airlines also hire part-time customer service representatives.
8. Security officer
National average salary: $47,529 per year
Primary duties: A security officer at an airline is a professional who focuses on keeping passengers safe before and after their flights. While security officers might be stationed at a specific airline, they can also be employees of an airport and work at multiple airlines. Security officers who work for airlines and airports can monitor the safety of passengers by observing their behavior in the terminal and responding to situations that might result in danger. This can involve removing specific passengers from flights and escorting passengers to and from airport security departments.
I hope you find this article helpful.