A master's degree can help you move up in your career and have more opportunities to advance. Some master's degrees are more in demand by employers than others. The most in-demand master's degrees are the most beneficial to those who want to change careers, receive promotions and become more successful.
In this article, we discuss the benefits of getting a master's degree, how to pursue a master's degree and eight of the top master's degrees that are most highly sought-after in the job market.
Benefits of a master's degree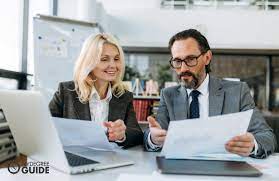 Choosing to pursue a degree beyond your bachelor's degree comes with several benefits.
You can gain more specialized knowledge in your field, which shows your dedication to the industry and allows you to advance.

Many organizations recognize a master's degree and will promote someone who holds one over someone who doesn't.

You can also increase your earning potential by earning an advanced degree. In some fields, the earning potential is substantially larger with a master's degree, including health care and science.

Going through a master's program can also expand your professional network, helping to expose you to experienced individuals in your field and related fields.
How to pursue a master's degree
If you want to pursue a master's degree, you can follow a few steps to make sure you're following a path that will help you achieve success.
Earn your undergraduate degree
If you don't already have a bachelor's degree, this is the first step toward pursuing an advanced degree. Some master's programs will require you to complete undergraduate coursework in a related field, while others allow you to apply and attend regardless of your previous area of study.
Consider which program you want to complete
Certain master's degrees offer more earning potential and benefits than others. If you don't know what type of degree you want to pursue, do some research in the field you want to work in to find out which degrees will benefit you most.
Take the required standardized test
Depending on which master's program you plan to apply to, you will need to take the required test. The most common exams include the Law School Admission Test (LSAT), Medical College Admission Test (MCAT), Graduate Record Examination (GRE), and Graduate Management Admission Test (GMAT).
Apply to master's programs
You can take classes online or in person through an accredited university to earn a master's degree in your chosen field. When applying, you must provide proof of your exam score, your undergraduate transcript and any other information the school requests.
Most in-demand master's degrees
Here's a list of the top master's degrees:
1. Business administration
A Master of Business Administration degree, or MBA, is the most popular graduate degree available. It is valuable to those who work in a wide range of business management areas, including marketing, finance, accounting, supply chain management and sales.
When pursuing an MBA, you will choose an area of focus, such as marketing or business management, although you'll receive a broader education that covers many subjects related to business administration. You can apply what you learn in your career, whether you're working for a larger organization or starting your own business.
2. Health care administration
A master's degree in health care administration can allow you to direct the operation of a health care facility, such as a hospital, clinic or health system. When working in this role, you will be responsible for the staff, services offered, budgets, facilities and other aspects of the organization. Other potential jobs you can get with a health care administration degree include chief nursing officer, if your background is in nursing, or executive director of a hospital or health care system.
3. Engineering
Engineers work in various industries, applying the principles of math and science to develop solutions to technical problems. One area in which a master's degree in engineering can be beneficial is in the petroleum industry, which is a fast-growing and prominent industry in the United States and across the globe. A petroleum engineer needs a master's degree and works to explore and produce oil and gas to meet the energy needs of people around the world.
4. Computer and information sciences
The demand for technological innovation makes a master's degree in computer science and information science so valuable. When earning this degree, you will take courses that focus on computer programming, IT and management that can help you improve the infrastructure of an organization. A master's degree in computer science and information science can also help you become a chief technology officer (CTO), as this degree helps you learn how to evaluate new technologies and determine how they can benefit an organization.
Other benefits of this advanced degree include a better understanding of data and network security, which is vital in protecting companies from cyber threats, and a strong technical background. Software development is also a rapidly growing area of the tech industry. 

5. Nurse anesthesia
A nurse anesthetist works with surgeons and other healthcare staff in an operating room or treatment room to provide anesthesia for patients during surgeries and other procedures. To become a nurse anesthetist, you must complete a Bachelor of Science in Nursing, followed by a master's degree in nurse anesthesia.
In this program, students receive hands-on training to learn how to operate anesthesia equipment and manage situations that require patients to be anesthetized. The program also includes clinical experience in an operating room, where students provide anesthesia to patients, working under a licensed anesthetist or anesthesiologist.
6. Human resources management
Human resources is another area of business in high demand. Human resources professionals manage the human side of an organization. When an employee needs help with a personal or professional matter, they can turn to their HR rep for support and resources. Those in human resources also manage the growth of an organization as they are often heavily involved in recruiting and hiring. A master's degree in human resources management can help you move up in your career, potentially becoming an HR director or manager.
7. Physician assistant
Becoming a physician assistant involves earning a master's degree and passing an exam to become licensed in the state in which you will practice. Physician assistants work alongside doctors, including surgeons, to provide direct patient care and support. Some common duties include reviewing medical histories, ordering diagnostic testing, prescribing medication, assessing medical conditions and coming up with treatment plans, providing treatments and performing examinations. A physician assistant can work in various settings, including healthcare clinics, hospitals or outpatient care centers.
8. Math
If you enjoy mathematics and want to pursue a career path that uses this subject, earning a master's degree in mathematics can benefit you greatly. People use mathematics to develop solutions to problems and analyze data across several different industries and applications. Some of the most common positions that require a master's degree in math include software engineer, mathematician and statistician.
I hope you find this article helpful.