Accountability is an important part of a positive work culture. In sales, accountability is essential for a team to meet its goals. If you work in sales, cultivating a culture of accountability can help you improve the performance and morale of your team members.
In this article, we explain the definition of and importance of accountability in sales, and we provide steps you can follow to cultivate accountability in your sales department.
What is accountability in sales?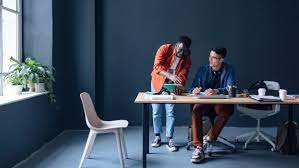 Accountability in sales is a sense of ownership that sales representatives feel for their jobs. It means that sales representatives take responsibility for their tasks and outcomes. They solve problems and take the initiative to meet the goals of the team.
Why is accountability in sales important?
Accountability in sales is important because it can help the sales department maintain strong performance. It prompts sales representatives to meet sales goals and perform at a high level. A culture of accountability also encourages sales reps to complete high-quality work and do their jobs with integrity.
8 ways to create accountability in sales
Here are several methods you can use to cultivate accountability in your sales department:
1. Define accountability
As you work to hold sales representatives accountable, it's important to define what accountability means to your team. Accountability might mean that sales reps are responsible for reaching certain sales numbers, or it might mean that they're responsible for problem-solving instead of the manager. Defining accountability can help your sales reps understand your expectations for them. Creating a solid definition can also help you successfully implement accountability measures.
2. Set clear goals
Setting clear goals is an essential part of cultivating accountability. You can set strong goals for your team by using the SMART framework. SMART stands for:
Specific: Sales goals should be specific so each member of the sales team can understand them clearly.

Measurable: Measurable sales goals include metrics you can use to monitor progress.

Attainable: Sales goals should be attainable so sales representatives feel motivated and capable of achieving them.

Relevant: Your sales goals should relate to the broader mission and goals of your company.

Time-based: Each sales goal should include a deadline so sales representatives know when to complete it.
It's important to keep your goals transparent. Share them with the entire sales team so everyone is aware of the role they have on the team and the work they're expected to complete. You can also help individual sales reps create plans for achieving their goals.
3. Try different motivational tactics
Motivating your team is another important aspect of accountability. Motivating employees can help them feel more connected to their work, and it can also boost morale. Because different people are motivated in different ways, try to get to know each member of your team and what motivates them. You can also consider using motivational tactics like:
Creating a team member of the month tradition

Implementing rewards for achieving sales goals

Hosting social events for team members to connect

Purchasing meals for the team

Celebrating team wins

Giving prizes to the top-performing sales reps
4. Monitor progress
Another part of maintaining accountability is monitoring progress, as this encourages sales reps to reflect on their performance and outcomes. You can monitor progress by identifying sales success metrics, such as website conversion rate or new leads generated. Compare your sales team's outcomes to the performance metrics to gauge their performance and determine areas of improvement.
5. Promote autonomy
Promoting autonomy is another strategy for cultivating accountability. In the workplace, giving employees autonomy means offering them freedom and control over how they work. Giving your sales reps autonomy can empower them to take ownership of their work and sales outcomes. Try to enable them to solve problems independently and create their own work processes, as this can strengthen their sense of accountability.
6. Give regular feedback
Giving feedback is essential to holding sales representatives accountable. It can help them stay focused and keep maintaining high performance leading up to a performance review cycle. You can give informal feedback in casual conversations, and you can also complete periodic performance reviews. Be sure to speak kindly and give constructive, actionable feedback. Tell sales reps steps that they can take to improve their performance.
7. Provide data
Another method of promoting accountability is providing your team members with data related to their work. You can show them how many sales they've made or other metrics that indicate their performance. This can show sales reps areas where they can improve, which can make them better at their jobs. Providing data can also hold your sales reps accountable for meeting certain goals or quotas.
8. Hold leaders accountable
Along with members of the sales team, it's also important for leaders to hold themselves accountable. If you manage a sales team, holding yourself accountable can help you lead by example and encourage your sales reps to do the same. Holding yourself accountable means taking responsibility for mistakes and learning lessons from them. It also means meeting the same standards that you set for your team members.
Tips for establishing accountability in sales
Here are some additional tips for creating accountability:
Create a plan for implementing accountability
One tip for establishing accountability in sales is to create a plan. You can outline the strategies you plan to use to implement accountability in your sales team. Your plan can also include success metrics, motivational techniques and any other specific information. Creating a plan is important because you can use it as a guide to developing your sales department's culture of accountability.
Get feedback from sales reps
Another tip for implementing accountability is to get direct feedback from sales representatives. Ask them what motivates them and makes them feel engaged with their work. You can use these insights to develop accountability strategies that match the work styles and personalities of your unique sales reps. For example, some sales reps might need feedback more frequently than others, while some might prefer using data to evaluate their own performance.
Develop your leadership skills
To hold your sales team responsible, it's essential to be a strong leader. You can become a better leader by developing your leadership skills, including communication, management and delegation. You can improve your skills by taking courses, reading books and practicing your skills in the workplace.
Be transparent
If you're embracing accountability in sales for the first time, it's important to be transparent with employees. Tell them why accountability is important and how they can thrive in this environment. For example, some employees might need to develop skills in problem-solving and independence to succeed in a culture of accountability.
I hope you find this article helpful.