Pursuing business growth can be an exciting endeavor. However, it can feel challenging to remain motivated to take risks or try new things in hopes of succeeding. Reading quotes from business leaders, authors and other inspirational figures may help you keep growing professionally. In this article, we list various quotes on growth in business in categories associated with challenges, concerns or feelings you may experience.
88 quotes on growth in business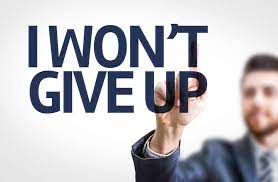 Here are some quotes about business growth to help inspire you to succeed:
Quotes about change
Some motivational quotes about business change include:
"The journey of a thousand miles begins with a single step." — Lao Tzu

"Becoming isn't about arriving somewhere or achieving a certain aim. I see it instead as forward motion, a means of evolving, a way to reach continuously toward a better self. The journey doesn't end." — Michelle Obama

"Play by the rules, but be ferocious." — Phil Knight

"It's not the strongest species that survive, nor the most intelligent, but the most responsive to change." — Charles Darwin

"Everyone wants to live on top of the mountain, but all the happiness and growth occurs while you're climbing it." — Andy Rooney

"It's very easy to be different but very difficult to be better." — Jonathan Ive

"Growth is painful. Change is painful. But nothing is as painful as staying stuck where you do not belong." — N.R. Narayana

"Many companies get trapped by the paradox of hitting numbers 'now' versus improving sales for future quarters or years ahead." — Tiffani Bova

"The secret of change is to focus all your energy not on fighting the old bu on building the new." — Socrates

"They always say time changes things, but you have to change them yourself." — Andy Warhol

"Every moment is a fresh beginning." — T. S. Eliot

"Without continual growth and progress, such words as improvement, achievement and success have no meaning." — Benjamin Franklin

"Do not wait. The time will never be 'just right.' Start where you stand, and work with whatever tools you may have at your command, and better tools will be found as you go along." — George Hérbert

"The greatest danger in times of turbulence is not the turbulence. It is to act with yesterday's logic." — Peter Drucker

"No company can afford not to move forward. It may be at the top of the heap but at the bottom of the heap tomorrow if it doesn't." — James Cash Penney

"All change is not growth, as all movement is not forward." — Ellen Glasgow

"It is impossible to progress without change, and those who do not change their minds cannot change anything." — George Bernard Shaw

"Intellectual growth should commence at birth and cease only at death." — Albert Einstein

"Growth, in some curious way, I suspect, depends on being always in motion just a little bit, one way or another." — Norman Mailer

"Life is changing. Growth is optional. Choose wisely." — Karen Kaiser Clark
Quotes about failure
Here are some inspirational quotes about failure and growing your business:
"Forget past mistakes. Forget failures. Forget everything except what you're going to do now and do it." — William Durant

"The only way you are going to have success is to have lots of failures first." — Sergey Bin

"It's important to be willing to make mistakes. The worst thing that can happen is you become memorable." — Sara Blakeley

"Out of your vulnerabilities will come your strength." — Sigmund Freud

"Mistakes are the growing pains of wisdom." — William George Jordan

"the road to success and the road to failure are almost the same." — Colin R. Davis

"Success is not final. Failure is not fatal. It is the courage to continue that count." — Winston Churchill

"I've missed more than 9,000 shots in my career. I've lost almost 300 games. Twenty-six times I've been trusted to take the game-winning shot and missed. I've failed over and over and over again in my life. And that is why I succeeded." — Michael Jordan

"Fall seven times and stand up eight." — Japanese Proverb

"You have been criticizing yourself for years, and it hasn't worked. Try approving of yourself and see what happens." — Louise L. Hay

"Success is going from failure to failure without losing enthusiasm." — Winston Churchill
Quotes about taking risks
Some motivational quotes about taking business risks are:
"Don't be afraid to give up the good to go for the great." — John D. Rockefeller

"Only those who will risk going too far can find out how far one can go." — T.S. Eliot

"And the day came when the risk to remain tight in a bud was more painful than the risk it took to blossom." — Anaïs Nin

"If you don't build your dream, someone else will hire you to help them build theirs." — Dhirubhai Ambani

"Almost everything worthwhile carries with it some sort of risk, whether it's starting a new business, whether it's leaving home, whether it's getting married, or whether it's flying in space." — Chris Hadfield

"We find comfort among those who agree with us, growth among those who don't." — Frank Howard Clark

"Dragons take on many forms—the hardest task of the day, a new responsibility, an impending deadline, or even dealing with conflict—and the tricks it to just slay the dragon and move on. Don't overthink it. To succeed, you have to have the confidence to take things head on and keep moving forward." — Sarah Mannone

"If you're not willing to risk the usual, you will have to settle for the ordinary." — Jim Rohn

"Rarely are opportunities perfectly presented to you. In a nice little box with a yellow bow on top. 'Here, open it, it's perfect. You'll love it.' Opportunities—the good ones—are messy, confusing and hard to recognize. They're risky. They challenge you." — Susan Wojcicki

"Avoiding mistakes costs more than making them." — Omer Shai

"Someone once told me growth and comfort do not coexist. And I think it's a really good thing to remember." — Ginni Rometty

"The only strategy that is guaranteed to fail is not taking risks." — Mark Zuckerberg

"Risk is essential. There is not growth of inspiration in staying within what is safe and comfortable. Once you find out what you do best, why not try something else?" — Alex Noble
Quotes about teamwork
Here are some inspirational quotes about teamwork and business growth:
"Growth is never by mere chance. It is the result of forces working together." — James Cash Penney

"Employees want to feel inspired by their leaders…hire individuals who will lead by example." — Jody Kohner

"When entire companies embrace a growth mindset, their employees report feeling far more empowered and committed. They also receive far greater organizational support for collaboration and innovation." — Carol S. Dweck

"Coming together is a beginning. Keeping together is progress. Working together is a success." — Henry Ford

"Happy employees lead to happy customers, which leads to more profits." — Vaughn Aust

"Incredible things in the business world are never made by a single person, but by a team." — Steve Jobs

"The growth and development of people is the highest calling of leadership." — Harvey S. Firestone

"Companies that grow for the sake of growth or that expand into areas outside of their core business strategy often stumble. On the other hand, companies that build scale for the benefit of their customers and shareholders more often succeed over time." — Jamie Dimon

"Genius is not a possession of the limited few but exists in some degree in everyone. Where there is natural growth, a full and free play of faculties, genius will manifest itself." — Robert Henri

"When you blame others, you give up your power to change." — Dr. Robert Anthony
Quotes about creative thinking
Some inspirational quotes about thinking creatively to grow your business include:
"Conformity is the jailer of freedom and the enemy of growth." — John F. Kennedy

"Motivation is the catalyzing ingredient for every successful innovation." — Clayton Christensen

"Logic will get you from A to B. Imagination will take you everywhere." — Albert Einstein

"Creativity is like a beard. You will only have it if you let it grow." — Voltaire

"Strive for progress, not perfection." — Anonymous
Quotes about vision
Here are some motivational quotes about having a vision for growing your business:
"The greatest thing in the world is not so where we stand as in what direction we are moving." — Johann Wolfgang von Goethe

"I like the impossible. There, the competition is smaller." — Walt Disney

"Remember to celebrate milestones as you prepare for the road ahead." — Nelson Mandela

"I don't focus on what I'm up against. I focus on my goals and try to ignore the rest." — Venus Williams

"Speed is useful only if you are running in the right direction." — Joel Barker

"Never lower your price. Add value." — Grant Cardone

"Focus on being productive instead of busy." — Tim Ferris

"Ever since I was a child, I have had this instinctive urge for expansion and growth. To me, the function and duty of a quality human being is the sincere and honest development of one's potential." — Bruce Lee
Quotes about challenges
Some inspirational quotes about handling challenges are:
"Every problem is a gift. Without problems, we would not grow." — Anthony Robbins

"I do not know the word 'quit.' Either I never did, or I have abolished it." — Susan Butcher

"Strength and growth only come through continuous effort and struggle." — Napoleon Hill

"Don't give up, don't take anything personally, and don't take no for an answer. You never know what you're going to learn along the way." — Sophia Amoruso

"Your most unhappy customers are your greatest sources of learning." — Bill Gates

"I have not failed. I've just found 10,000 ways that won't work." — Thomas A. Edison

"Every strike brings me closer to the next home run." — Babe Ruth

"You will either step forward into your growth or you will step back into safety." — Abraham Maslow

"Growth is a spiral process, doubling back on itself, reassessing and regrouping." — Julia Margaret Cameron

"Chaos in the world brings uneasiness, but it also allows the opportunity for creativity and growth." — Tom Barrett

"The road to success is always under construction." — Lily Tomlin

"The hardest part about being an entrepreneur is that you'll fail ten times for every success." — Adam Horwitz

"Success works as a cycle—growth and contraction, balancing and unbalancing—all while you're encountering hurdles that get higher and higher over time." — Julien Smith
Quotes about passion
Here are some inspirational quotes about being passionate about your business:
"To be successful, you have to have your heart in your business, and your business in your heart." — Thomas Watson, Sr.

"Stop chasing money and start chasing the passion." — Tony Hsieh

"Best startups generally come from somebody needing to scratch an itch." — Michael Arrington

"Building a business is knowing how to do something. Being proud is to create something that will make a real difference in other people's lives." — Richard Branson

"The minute you're satisfied with where you are, you aren't there anymore." — Tony Gwynn

"Growth for the sake of growth is the ideology of the cancer cell." — Edward Abbey

"If you don't drive your business, you will be driven out of business." — B.C. Forbes

"Growth itself contains the germ of happiness." — Pearl S. Buck
I hope you find this article helpful.