Scholarships provide financial assistance for formal education. Even with student aid and other loans, many prospective students can benefit from financial tuition support. Understanding the advantages of applying for scholarships can help you find and receive the assistance you require to attend the college or university you want.
In this article, we discuss why scholarships are important and list nine benefits of applying for scholarships.
Why are scholarships important?
Scholarships are important because they allow prospective students the opportunity to get an education they may not otherwise be able to afford. With a scholarship, they can focus on learning instead of worrying about tuition or associated costs. Scholarships are also a way to honor students who have excelled in extracurricular activities, received academic achievements, or showed dedication to their field of study.
Tips for the scholarship application process
Below are some tips to consider when you're applying for a college scholarship: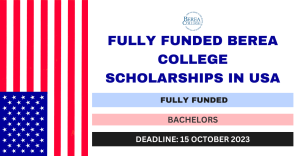 Apply early
Once you decide on the colleges you want to apply to, apply for scholarships right away. When applying for an undergraduate scholarship, you can start as early as the beginning of your senior year of high school. For a postgraduate scholarship, you might want to apply during the final year of your undergraduate studies. Submitting an early application shows the selection committee that you aim to excel, which may give you better odds of winning the scholarships you desire.
Take advantage of scholarship search engines
There are a variety of search engines that specialize in scholarship options, including The College Board, Fastweb, and CareerOneStop. When using a scholarship search engine, you can filter the listings by field of study, year of study, demographics, and location, among other factors. You can even focus your search by looking for scholarships for bilingual students, veterans, or medical students.
Research institutional scholarships
Research what the colleges you're applying to might offer. Besides student aid, many colleges offer a variety of scholarships, including merit-based scholarships or scholarships specifically for new students. An institutional scholarship can be beneficial for prospective students who don't qualify for student loans.
Consider private scholarships
Private scholarships, which are offered by organizations, foundations, companies, and even individuals, are another option to consider. They may come from local, state, or national sources, and awards can range from a few hundred dollars to fully covered tuition.
Consider the benefits of pursuing private scholarships from smaller entities versus larger organizations. While a scholarship provided by the latter may offer a greater financial award, they're often more competitive because they receive thousands of applicants. Private scholarships from local entities may have fewer applicants but offer less money.
Continuously apply
Apply for scholarships even after starting your first year of college. Private organizations and large institutions regularly create new scholarship opportunities. The majority of scholarships allow students to apply at any age, so you can apply throughout your college career.
Even if you don't receive a scholarship when you first apply, continuous application can increase your chances of getting awarded. You may also want to apply to several scholarship programs, including ones that are merit-based and others that are directly related to your talents or interests.
9 pros of applying for scholarships
Here are nine benefits of pursuing a collegiate scholarship:
1. Leverage local scholarships
Earning a local scholarship can help you start building a foundation for your social and professional network. Often, local programs get to know their awardees on a more personal level compared to larger scholarship organizations. The members of such programs may be a valuable career resource in the future when you're establishing yourself in your career.
2. Access better college opportunities
When applying for a scholarship, you can benefit from the opportunity to apply to a large variety of colleges. For example, these funds might give you the freedom to apply to prestigious colleges. Since many reputable institutions have high tuition rates, scholarships can encourage prospective students to apply to those schools without being deterred by the financial commitment. Earning a scholarship can also allow students to pursue an advanced degree while avoiding greater debt.
3. Expand your professional networks
Scholarships can allow recipients to build their professional network by meeting each other. It's likely that students who receive the same academic or extracurricular scholarship are in the same field of study. This can help them create and foster new relationships while in school and after graduation.
Networking with other students can foster connections with professionals who may be at different phases of their careers. For example, you may connect with a senior who knows of some upcoming job opportunities, or you yourself can become a resource, offering advice or mentorship to students in their early years.
4. Build a more impressive resume
Since scholarship committees are so selective, recipients are typically very accomplished students. If you receive one or more scholarships, listing them on your resume can show employers you're a strong candidate who's capable of focus and dedication. That may be especially so if you received them because of your expertise or accomplishments.
5. Focus on academics
A scholarship allows students the opportunity to focus their time and energy on studying rather than worrying about everyday expenses. Many scholarships cover the cost of living, school supplies, and books, among other educational expenses. Some scholarship programs also require you to maintain high grades to keep them, which can motivate you to excel academically.
6. Minimize your debt
Winning a scholarship can help lower your out-of-pocket tuition expenses. Some scholarships pay for your college tuition in its entirety, while others cover a specific portion of college expenses. The amount you receive can help you avoid taking out a student loan, so you can graduate with less debt.
7. Develop career-relevant knowledge
Many employers only hire candidates with an industry-relevant degree, so winning a scholarship gives prospective students a better opportunity to pursue their desired careers. For many young people, the cost of higher education is prohibitive, so the support they receive from their scholarships is their primary means of funding their future.
8. Gain industry experience
Many scholarship programs require prospective students to perform volunteer work relevant to their degree subject, such as working as an intern and performing duties pertinent to their career goals. Some scholarships even provide opportunities to study abroad so you can gain new perspectives about your field of study. Such experiences can look impressive on your resume when you apply for jobs.
9. Learn from mentor programs
Scholarships may provide you with on-campus support or mentorship opportunities, which entail being paired with a subject matter expert. Your mentor can help you excel in your studies by providing guidance on term papers, helping with test preparation, and offering advice as you work toward your graduation goals.
I hope you find this article helpful.