Coding can be a successful and rewarding professional path to follow. If you're interested in working with computers, have excellent analytical skills, and enjoy working with numbers, you may be a good fit for a coding job. You may be curious about what types of jobs there are for you to pursue in coding. In this article, we explore nine different coding jobs and discuss the primary responsibilities and salary information for each position.
9 types of coding jobs
There are a variety of different coding jobs that may interest you. Here are nine jobs that use coding, including what duties are involved and how much salary you can make in each role. For the most up-to-date Indeed salaries, please click on the links below: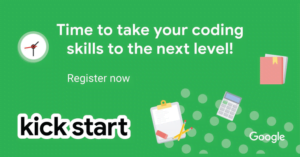 1. Web developer
National average salary: $68,311 per year
Primary duties: A web developer is a professional who specializes in designing and launching websites. Web developers meet with clients to learn about their website visions, design websites using coding skills, and revise and maintain websites. They also create test website applications, work closely with other professionals such as graphic designers to create visual elements for websites, and conduct market research to determine which types of websites are most successful. Web developers are usually fluent in several coding languages and can design different website features that can benefit their clients.
2. Network system administrator
National average salary: $71,237 per year
Primary duties: A network system administrator is a professional who's responsible for supervising and managing a company's network. These professionals oversee operations that happen on a company's servers, computers, and any mobile devices that staff members may have. Network system administrators pay close attention to the technology needs of the company and work to address them by implementing new equipment, installing new software, and updating current hardware. They also ensure that all programs have good security and function as they should, in addition to training staff members in any new software or technology implemented.
3. Computer programmer
National average salary: $71,243 per year
Primary duties: A computer programmer is a professional coder who specializes in creating software and application code. Computer programmers test their code, revise it, and update it as needed. They also work closely with other programmers and developers to form fully functional code for programs and software applications. Computer programmers also correct, restore, and rewrite malfunctioning code as needed.
4. Computer systems engineer
National average salary: $80,862 per year
Primary duties: A computer systems engineer is a professional who specializes in designing systems administration solutions for optimal functionality and accessibility using complex code. They also design systems for networks and applications. Additionally, a computer systems engineer engages in system integration, conducts market and solutions research, and does software engineering. These professionals also test software and collaborate with other developers to ensure that their systems function well together.
5. Mobile app developer
National average salary: $88,377 per year
Primary responsibilities: A mobile app developer, sometimes referred to as a mobile application developer or a mobile application coder, is a professional who designs and implements apps for mobile devices. They create various types of apps that serve different purposes for a variety of clients. It's common for mobile app developers to collaborate with graphic designers, writers, and artists to design apps in a manner that's visually pleasing, well-written, and accessible. These professionals also troubleshoot and test their apps for functionality and resolve any issues in the code.
6. Database administrator
National average salary: $90,182 per year
Primary duties: A database administrator is a professional coder who designs and creates databases for companies. These professionals revise databases as needed, update them, create security measures to protect sensitive information, and implement new software and programs. Typically, database administrators collaborate with their clients to gain insight into what their specific database needs and wants are and then create a database that meets those requirements. They also test out their database to ensure that it's free of errors, perform routine maintenance on them, and repair any issues that may occur within them.
7. Video game developer
National average salary: $93,954 per year
Primary responsibilities: A video game developer is a professional who specializes in creating video games for customers or the company they work for using their coding skills. They may also know how to create software, applications, and websites. Video game developers brainstorm video game ideas, write the code for these games, and test the code for functionality. They also collaborate with other professionals, like graphic designers, artists, voice-over artists, and software engineers, to create games. Video game developers may conduct market research to learn about current, popular video games and implement ideas and concepts from them into their own work.
8. Software developer
National average salary: $94,904 per year
Primary duties: A software developer is a professional who designs software for a variety of purposes and clients. They may create software for games, word processors, or video and audio streaming sites to use on different types of technology, such as laptops or tablets. Software developers write code for their software, test it out, and launch it for use. They also implement these systems, update them as needed, and test them continuously to ensure they work properly. These professionals also may teach their clients how to use their software.
9. Full-stack developer
National average salary: $103,106 per year
Primary duties: A full-stack developer is a professional who specializes in front- and back-end web and application development. Full-stack developers code in multiple languages to create the visual aspects of a website, in addition to the more technical parts of a website. Typically, full-stack developers collaborate with other developers and coding professionals, such as web developers and user interface specialists, to create aesthetically pleasing and functional websites for their clients.
I hope you find this article helpful.