The esteemed management of the Air Force Institute of Technology (AFIT) situated in Kaduna has proclaimed that they are now accepting applications for the 2023/2024 academic session. These applications specifically cater to their Pre-Higher National Diploma (Pre-HND) and Higher National Diploma (HND) Programmes.
AFIT Kaduna HND And Pre-HND Admissions Form 2023/2024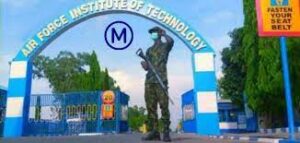 | | |
| --- | --- |
| 🎓 Institution | Air Force Institute of Technology (AFIT), Kaduna |
| 📅 Admission Year | 2023/2024 Academic Session |
| 📜 Programmes | NBTE-accredited Pre-HND & HND |
| 🖊️ Application Status | Forms are now available online |
| 📚 Courses | HND Aircraft Engineering, Civil Engineering, Electrical/Electronics, etc. (8 listed) |
| 💼 Job Experience | Min. one-year post-ND work experience required |
| 📝 Admission Requirements | Varies per program (e.g., ND with min. CGPA of 2.50, specific 'O' level credits) |
Details about the Admission
The National Board for Technical Education (NBTE) has accredited both the Pre-HND and HND programs offered at AFIT. The doors for these courses are now wide open for the general populace. If you're a qualified candidate eagerly looking to advance your academic journey, you're cordially invited to apply for the upcoming academic year.
READ ALSO: LUTH SCHOOL OF NURSING POST-UTME FORM
To facilitate this, AFIT has made its application forms for these programs easily accessible online.
AFIT's Pre-HND and HND Course Offerings
HND Aircraft Engineering Technology (Airframe/Power Plant option)
HND Aircraft Engineering Technology (Avionics Option)
HND Civil Engineering Technology
HND Electrical/Electronics Engineering Technology
HND Mechanical Engineering Technology (Manufacturing Option)
HND Purchasing and Supply
Pre-HND Aircraft Engineering Technology
Pre-HND Purchasing and Supply Chain Management
Admission Prerequisites for Pre-HND and HND Programmes
For various HND programs like Electrical/Electronics Engineering Technology and Aircraft Engineering Technology (amongst others), the requirements include:
An ND with at least a lower credit pass (showcasing a CGPA of 2.50 or higher) in the pertinent field from well-known Polytechnics.
Accumulating a minimum of one year of post-ND relevant work experience.
Having secured five (5) 'O' level credit passes inclusive of subjects such as English Language, Mathematics, and Physics.
For the HND in Purchasing and Supply, candidates should present:
An ND with at least a lower credit pass (with a CGPA of 2.50 or higher) in Business Administration and Management.
A minimum of one year post-ND relevant work experience.
Essential O'level credits.
Lastly, for Pre-HND programs in areas like Aircraft Engineering Technology, candidates need:
An ND with a lower credit pass in fields like Mechanical Engineering or Electrical Engineering.
A minimum of one year of relevant post-ND work experience.
Application Procedure for AFIT's HND Programmes
Those keen on embarking on this academic journey can apply directly on AFIT's portal. Navigate to the AFIT portal and follow the comprehensive instructions provided.
To access the admission form, there's a non-refundable fee of Ten Thousand Naira (₦10,000.00). This fee is applicable for both the pre-HND and HND applications, and payment is seamlessly integrated into AFIT's online portal.
Applicants are also urged to regularly check the Institute's official website. This will ensure they stay updated on all vital information after they've successfully submitted their application.
AFIT's endeavor to offer such comprehensive courses proves its commitment to academic excellence. If you're an aspiring student, this might be the opportunity you've been waiting for to soar to greater heights.
I hope you find this article helpful.