The AfricaLics PhD Visiting Fellowships Program for 2024 offers a unique opportunity to delve deeper into these fields. Are you pursuing a PhD in Africa and passionate about innovation and development? This is for you.
AfricaLics PhD Visiting Fellowships Program 2024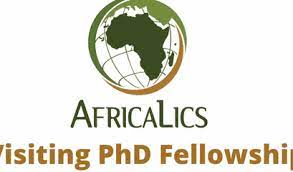 What is the AfricaLics PhD Visiting Fellowships Program?
Overview
AfricaLics, the African Network for Economics of Learning, Innovation, and Competence Building Systems, invites PhD students from African universities to participate in their 2024 cohort. This program focuses on nurturing talent in Innovation and Development studies.
Program Timeline and Activities
Start Date

: The program begins with online activities in February 2024.

End Date

: Activities are expected to wrap up by the end of November or early December 2024.

Components

: The program includes an introduction to Innovation and development (I&D) studies, writing skills courses, academic journal article writing, and 3 – 5 Paper Presentation Seminars.

Study Visit

: If funds allow, there might be a 3-month study visit to the University of Johannesburg (UJ).

Post-Program Engagement

: Opportunities to stay connected with the AfricaLics community through alumni activities, research conferences, and webinars.
Funding and Costs
Travel and Living Expenses
Return Flight

: Costs to Johannesburg may be covered by AfricaLics, subject to successful fundraising. Alternatively, students may fund these themselves.

Health Insurance

: Students should arrange their own, with possible reimbursement from AfricaLics.

Stipend

: If fundraising is successful, a monthly stipend of approximately $600 will be provided for living expenses in Johannesburg.

Additional Support

: Joint courses and online mentoring activities will be covered by AfricaLics through support from Sida.
Additional Information
Family Expenses

: The program cannot cover costs for accompanying family members.

Home Supervisors Visit

: Potential for a workshop visit by home supervisors and mentors if additional fundraising is successful.
Eligibility
To be eligible, you should:
Be enrolled as a PhD student at an African university.
Have completed your first year of studies by December 2023.
Have a background in relevant fields like Economics, Sociology, Political Science, STEM subjects, etc., from a social science perspective.
Possess adequate skills in English.
Be working on a subject relevant to innovation and development.
Submit a one-page application explaining your background and motivation.
RECOMMENDED: SCIENCE WITHOUT BORDERS CHALLENGE 2024
How to Apply
Application Requirements
Your application should include:
A brief outline of your current PhD project (max. 5 pages).
Curriculum Vitae (CV) including details of PhD courses attended.
Letters of support from your main PhD supervisor and University Administration.
Copies of academic certificates (Bachelor and Master as a minimum).
One writing sample from your current PhD program.
Application Process
Submit your applications to visitingphd@africalics.org by 23:00hrs East Africa time on December 1, 2023.
Download the application form here: AfricaLics PhD Fellowship Application Form
For more detailed information, visit AfricaLics PhD Visiting Fellowship Program.
Why Apply?
This fellowship is a stepping stone to:
Enhance your academic skills in innovation and development studies.
Network with peers and experts in the field.
Gain international exposure and academic experience.
Contribute to the growth and development of your field of study.
Deadline Alert: Remember to submit your application by December 1, 2023