Auchi Polytechnic, a reputable institution located in Auchi, recently disseminated an important notice to its student body. The notice, dated 1st November 2023, provides key information regarding the conclusion of the 2022/2023 academic session for morning programs.
Auchi Poly End Of Academic Session For Morning Programs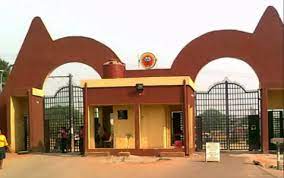 Session Conclusion Date
The esteemed Auchi Polytechnic has announced that the academic session for 2022/2023, specifically for morning programs, officially concludes on Friday, 3rd November 2023.
Hostel Complex Notice
Students who reside within the hostel complex of Auchi Polytechnic should be particularly attentive to the upcoming schedule. The notice clearly states that these students must vacate the hostel premises by 12:00 noon on Saturday, 4th November 2023. This directive is imperative as the hostels will undergo necessary maintenance and may be utilized for other official activities during the holiday period.
Management's Goodwill Message
The management of Auchi Polytechnic extends their warm wishes to all departing students. They express hope for a safe journey as students travel to their respective destinations. Such a message underscores the institution's commitment to the well-being and safety of its student community.
In summary, students of Auchi Polytechnic are urged to adhere strictly to the guidelines provided in the official circular. It's crucial to make the necessary arrangements in light of the announced dates to ensure a smooth transition as the academic session comes to a close.
The institution prides itself on maintaining clear communication with its students, ensuring that they are well-informed of all essential updates. This recent announcement serves as a testament to Auchi Polytechnic's dedication to academic excellence and student welfare.