Babcock University, a renowned private institution in Nigeria, has begun accepting applications for its Postgraduate Studies for the 2023/2024 academic session. Aspiring scholars and professionals can now apply to join a diverse range of programs that lead to the award of Post Graduate Diploma, Masters, and Doctor of Philosophy Degrees.
Babcock University Postgraduate Admission 2023/2024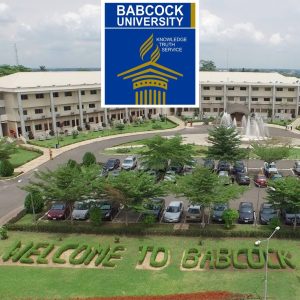 Program Modules and Admission Sessions
The University provides two distinctive program modules: the Regular Module, running from September to April annually, and the Elongated Module, an extended program conducted on Sundays only, over 50 weeks, commencing each July.
READ ALSO: LMU Postgraduate Accredited Courses
General Admission Requirements
For the Postgraduate Diploma (PGD), applicants must be graduates from recognized Universities or possess qualifications deemed equivalent to a first degree.
For Masters Degree admission, candidates must hold a first degree from a recognized University with a minimum of a second class lower (2.2) division. Candidates with a postgraduate diploma from a recognized University and a professional certification, in addition to a first degree or HND, may also be considered for Masters Degree programs.
Doctor of Philosophy (PhD) Degree candidates must possess a good Masters Degree, with not less than 60% average score, from a recognized University or a 4.00 CGPA on a 5-point scale (or its equivalent on a 4-point scale). Applicants are expected to submit a well-researched PhD proposal of not more than 10 pages in their chosen area of specialization along with the application form.
Program Duration
The Masters Degree programs require a minimum commitment of three or four semesters (for example, MPH requires 4 semesters), while the PhD programs under the regular semester module require a minimum of six semesters.
Application Process and Screening
Prospective students are advised to apply through the university's online platform, tailored for specific degrees and programs. Following the application submission, there will be a Screening Exercise, the dates of which will be announced for each of the modules.
For More Information
For further details or inquiries, applicants may reach out via the contact numbers 09094619786, 08133636564, and 08072090645, or via email at secretary.pgs@babcock.edu.ng or support@bupgs.college. Additional information is also available on the university's website at www.bucpgs.college.
I hope you find this article helpful.