Bauchi State University Gadau (BASUG) is now accepting applications from well-qualified candidates for its Part-Time Degree Programmes for the academic year of 2023/2024. This presents a lucrative opportunity for those who couldn't secure admission into the regular full-time programs, as well as for working professionals keen on furthering their education. The part-time degree spans from five to six years, with classes conveniently scheduled during weekends and possibly over holiday periods.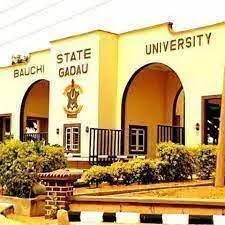 | | |
| --- | --- |
| 🏫 University | Bauchi State University Gadau (BASUG), Bauchi |
| 📅 Session | 2023/2024 Academic Session |
| 🎓 Programs | Part-Time Degree Programs, lasting 5-6 years |
| 📆 Schedule | Weekend lectures; may cover vacations |
| 🎯 Benefits | NUC-approved, Same curriculum and lecturers as regular programs, Entrepreneurship training |
| 📜 Requirements | Vary by length; minimum requirements include 5 relevant O' Level credits |
| 💵 Fees | N10,000 screening fee |
| 🏢 Campus | All Part-Time Programmes resident at the Yuli Campus in Bauchi |
Advantages of Opting for BASUG Part-Time Degree
Programme Flexibility and Curriculum Equivalence
One of the most appealing features of BASUG's part-time degree is its flexibility. Lectures are scheduled during weekends — Fridays, Saturdays, and occasionally on Sundays — to accommodate various commitments you may have during the weekdays. Additionally, the part-time curriculum is meticulously designed to mirror the full-time curriculum, ensuring that you do not miss out on any academic benefits.
Quality of Faculty and Facilities
Quality remains a top priority at BASUG. The same esteemed faculty members who lecture in the full-time programs will also instruct the part-time courses, guaranteeing the best possible academic experience. Moreover, the campus features state-of-the-art facilities to enrich your educational journey.
Nationally Recognised and Approved
Notably, the part-time degrees are approved by the National University Commission (NUC), and they offer the same credentials as the regular degrees, managed and ratified by the same senate body of the university.
Entrepreneurial and Technical Skill Development
The program also incorporates training in entrepreneurship and computer applications, equipping students with invaluable skills for the modern workforce.
Admission Requirements for BASUG Part-Time Degree
Five-Year Part-Time Programme
Candidates must possess either the WAEC or NECO Senior Secondary School Certificate (SSSC), General Certificate of Education Ordinary Level (GCE O' Level), or National Technical Certificate/National Business Certificate with credits in at least five relevant subjects. These should be obtained in no more than two sittings, with a mandatory credit in O' Level English Language for all courses.
Four-Year Extended Part-Time Programme
In addition to the aforementioned qualifications for the five-year program, candidates opting for the four-year part-time degree should have either a Nigeria Certificate in Education (NCE) with minimum merit in two core/teaching subjects, a GCE 'A' Level, OND/HND with at least a Lower Credit, or an Academic Diploma from recognized universities.
Available Courses Across Faculties
Faculty of Management Sciences
B.Sc. Accounting
B.Sc. Business Management
B.Sc. Public Administration
Faculty of Social Sciences
B.Sc. Economics
B.Sc. Sociology
B.Sc. Political Science
Faculty of Arts
BA Arabic
BA Islamic Studies
BA Linguistics
BA English
Note: The part-time programs are housed at the Yuli Campus of the university, located in Bauchi.
How to Apply: Step-by-Step Guide to Securing Your BASUG Part-Time Admission
To Apply, Visit: BASUG Part-Time Admission
Candidates should first go to the JAMB portal to log in to the Part-Time section and follow the application procedures therein.
Subsequently, go to the official BASUG website to create a profile and generate a Remita Retrieval Reference (RRR).
Pay the screening fee of Ten Thousand Naira (N10,000.00) to BASUG.
Return to the BASUG website and download the application forms, following the specific submission guidelines provided.
Deadline: Not Specified.
By opting for the BASUG part-time program, you're making a strategic decision to advance academically while balancing other life commitments. Take the first step in this rewarding journey today.
I hope you find this article helpful.