An online sustainability degree combines knowledge from humanities, science, business, and engineering. This type of training can help you become a well-rounded candidate for a role in the environmental, conservation, or preservation sector of the green industry.
Sustainability and conservation are at the forefront of the minds of many businesses. In this type of work, you could be involved in helping improve environmental and climate processes.
Your work could impact the community you serve while potentially impacting the planet on a global scale.
Online Sustainability Degrees
Our Earth is facing some of its most critical issues, and pursuing degrees in sustainability can allow you to be a part of working to reverse these damaging effects.
The courses you study will teach you about sustainability practices and environmental issues, and the knowledge you learn can be applicable on an international scale. You may dive into course topics such as:
Environmental policy
Business communications for sustainable management
Economics of sustainability
Environment and society
Corporate sustainability responsibility
The job opportunities you may find yourself in are very diverse. Sustainability experts are needed in the engineering, business, or scientific industry. Common careers in this field include:
Water conservationist
Sustainability manager
Environmentalist
Conservation scientist
Geoscientist
Professionals in the business sector are responsible for ensuring that their organization meets its sustainability goals and includes green practices in their production or physical setting.
Those working in the scientific industry may find themselves in the field with hands-on study of biodiversity. In the engineering industry, sustainability professionals are often responsible for organizing the economic and environmental impact of certain projects in a community or town.
A sustainability degree has protection, conservation, and future profitability as the foundation. It is an avenue of study that can impact everyone on a social level as well.
Sustainability Careers & Salaries
Individuals working within the sustainability and green industries tend to use their biodiversity knowledge in a way that impacts the environment and the health of their communities.
According to the Bureau of Labor Statistics, green occupations are rapidly growing in a variety of industries. A degree in sustainability can help you qualify for a number of roles, depending on the focus of your studies.
| | |
| --- | --- |
| Careers | Annual Median Salaries |
| Industrial Production Managers | $108,790 |
| Transportation, Storage, and Distribution Managers | $96,390 |
| Environmental Engineers | $92,120 |
| Agricultural Engineers | $84,410 |
| Hydrologists | $84,040 |
| Financial Analysts | $83,660 |
| Environmental Scientists and Specialists | $73,230 |
| Conservation Scientists | $64,020 |
| Environmental Engineering Technologists and Technicians | $51,630 |
| Environmental Science and Protection Technicians | $46,850 |
The continued growth of the sustainability field is due to the fact that our Earth is in a health crisis. There is an increase in demand for sustainability and conservation experts as the world's population grows and our climate and environmental issues also increase.
Sustainability Major Curriculum & Courses
A degree in environmental sustainability includes a curriculum that touches upon business, science, and engineering concepts. Here are some courses you may encounter:
Environmental Policy: This course observes the historical policies regarding sustainability and the environment. It encourages students to develop appropriate theoretical solutions to future issues in policy, using nongovernmental and governmental legislative frameworks.
Business Communications for Sustainable Management: Communication skills are essential in any industry, and this course specifically helps develop your professional communication in a way that implements sustainability principles.
Economics of Sustainability: This course looks particularly at the economic impact of sustainable practices and environmental crises. There is a world lens view in this course while observing both the macro and microeconomics of ecological economics.
Environment and Society: This course specifically looks at how humans interact with and impact biodiversity and the environment. You can observe how these interactions could create problems and learn how to develop solutions to overcome them.
Corporate Sustainability Responsibility: You'll learn the reasoning behind sustainable practices and policies in organizations and how to integrate sustainability solutions into the business industry.
Sustainability Logistics: The movement and chain processes involved in organizing and moving goods across the world have an impact on the planet. This course covers the management of logistics from a sustainability perspective.
Natural Resource Management: Our natural resources are land, air, and water, and this course takes a close look at policies that protect these resources. You'll learn how to take an administrative role on finding solutions to natural resource issues.
Environmental Science: This foundational class is an overview of the interrelationship between the environment and humans.
Marketing and Sustainability: One important aspect of business is marketing, and there are numerous sustainable developments in this industry. You'll learn how to analyze the sustainability of marketing practices and how to improve them.
International Development and Sustainability: You'll study the interrelationships between worldwide population growth and larger inequality issues, such as poverty, famine, or international trade.
All of these courses can help prepare you for impactful work in a variety of industries.
How to Choose an Online Bachelor's Degree in Sustainability Program
The green industry is in demand, and pursuing a degree in sustainability studies can help you prepare for this field. When you are narrowing down your school choices, it's helpful to consider the following factors:
Specializations. There are many specialization options available at different schools. It's beneficial to select a sustainability degree that aligns with your career goals.
Financial aid. It's strategic to choose a school that is affordable but also has a high-quality program. If you're eligible, financial aid could assist with the cost of school.
Accreditation. It's beneficial to ensure that your school and program are accredited by recognized accreditation institutions.
Program options. It's helpful to consider the length of the program and whether the scheduling fits with your current obligations.
Researching and comparing a number of schools can help you determine which school and sustainability program is right for you.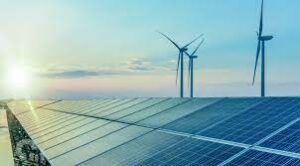 Admissions Requirements
Admission requirements vary from school to school, but if you're considering a degree in sustainability, here are some requirements you may encounter:
SAT or ACT scores (only some schools require them)
Science courses and transcripts from your school
Letter of intent or cover letter
Reference letters from educators or professionals
In addition, a more competitive application may want to know if you have experience working in or advocating for environmental issues. If you have papers from your high school career or passion projects that focus on sustainability, it may be helpful to add them to your application package.
Accreditation
The accreditation status of your chosen school is essential. Regional accreditation not only ensures that your degree is recognized by employers upon graduation but also protects you as a student. Should you wish to transfer schools or switch programs, eligible transfer credits often have to come from an accredited school.
In order to verify that a school's accreditation status is relevant and authentic, it's helpful to use the US Department of Education's website. Their third-party creditors hold up educational institutions to high standards, and the criteria for regional accreditation is very strict.
Financial Aid and Scholarships
With green jobs in demand, financial aid opportunities are one way to encourage enrollment in sustainability programs.
Individual schools can offer scholarships to specific students for their environmental programs. There are also grants and loans available from many companies who are interested in the future well-being of our planet.
You can begin your financial assistance search by filling out the Free Application for Federal Student Aid (FAFSA). This application can help determine your eligible for need-based federal or state aid. In addition, the FAFSA is linked directly to your school through specialized school codes to ensure an easy registration and quick return.
What Degree Do I Need to Work in Sustainability?
The sustainability industry is in-demand, and there are numerous roles within this field. Some positions simply require an associate's degree in sustainability or biodiversity, but a bachelor's in sustainability can often help you become a more competitive candidate in the industry.
Professionals with a bachelor's degree also tend to earn more than those with only an associate's. In addition, having a bachelor's degree may help you qualify for managerial opportunities down the road.
What Is a Degree in Sustainability?
A degree in sustainability is a program that looks at the environment, biodiversity, and human impact from a variety of lenses, including humanities, engineering, business, anthropology, and science.
The knowledge and skills that you can develop through this degree program are applicable in industries whose foundational focus is on the protection and conservation of our planet. A degree in sustainability can help prepare you to develop solutions to the problems facing our Earth today.
You can learn about the development of management plans for future ecological crises, and you can study the challenges of sustainability and better understand how to overcome them.
What Can You Do with a Sustainability Degree?
In a sustainability degree program, you can develop knowledge and skills that are applicable to a variety of industries.
As organizations and the public have an increased interest in the preservation and conservation of our planet, sustainability professionals continue to be in demand. The Bureau of Labor Statistics anticipates 8% job growth for environmental scientists and specialists over the next ten years, which is faster than average.
Sustainability careers include conservation scientist, hydrologist, sustainability manager, sustainability specialist, environmentalist, and water conservationist. Professionals in this field are particularly needed in engineering, science, and business organizations.
How Long Does It Take to Get a Sustainability Degree Online?
When following a traditional 16-week schedule, you can generally complete your sustainability bachelor's degree in 4 years with full-time study.
Should you choose to follow an 8-week semester and stay enrolled year-round, you may finish in less time. You also have the option to develop your fastest bachelor's degree online schedule around your other obligations and priorities. Enrolling part-time may lengthen the amount of time it takes to complete your degree.
What's the Difference Between Environmental Studies vs. Environmental Science?
Pursuing an educational career in sustainability may be confusing since there are many degree options that sound similar, such as environmental studies and sciences. Here are some differences between environmental science and environmental studies that are worth noting.
Environmental science: This area of study is more focused on preserving and managing natural resources. It incorporates the study of the physical aspects of the Earth, including biological and chemical processes.
Environmental studies: Environmental studies is a broader program. It includes the analysis of economics, politics, and social impacts on environmental issues.
Environmental studies can be more suitable for a business-centralized work environment. Meanwhile, environmental science can be more suitable for working hands-on or directly in the science industry.
Is a Sustainability Degree Worth It?
Yes, a sustainability degree is worth it for many students. Jobs in the sustainability industry are in high demand. The Bureau of Labor Statistics projects 8% job growth for environmental scientists and specialists and 5% job growth for conservation scientists over the next ten years.
Sustainability initiatives have become a central aspect of all businesses and organizations. So, the skills and knowledge you can learn in a sustainability degree program can be applicable in a variety of industries.
Universities Offering Online Bachelors in Sustainability Degree Programs
Methodology: The following school list is in alphabetical order. To be included, a college or university must be regionally accredited and offer degree programs online or in a hybrid format.
Arizona State University offers an online program for a Bachelor of Science in Sustainability. The program is designed to teach students how to prioritize the environment in a way that enhances social and economic well-being. The degree requires a total of forty classes that are each 7.5 weeks long.
ASU also offers a master's in sustainability online.
Arizona State University is accredited by the Higher Learning Commission.
Bellevue University offers a program for a Bachelor of Science in Sustainability Management that is 100% online.
It uses an accelerated cohort model in which students take just one course at a time. Coursework includes Sustainable Construction and Design, Current Trends in Energy Technology, and Green Technologies and Natural Resource Conservation.
Bellevue University is accredited by the Higher Learning Commission.
Florida International University offers a Bachelor of Arts in Sustainability and the Environment.
There is also a combined BA/MS in Environmental Studies pathway that is designed to give students the opportunity to complete both degrees at an accelerated pace. Students in the program are given opportunities to work on real-world challenges related to sustainable resource management, policy, society, and business.
Florida International University is accredited by the Commission on Colleges of the Southern Association of Colleges and Schools.
Liberty University offers an online Bachelor in Green and Sustainable Management program. It takes an average of 3.5 years to complete, and classes are just 8 weeks long. It is accredited by the Accreditation Council for Business Schools and Programs. Classes are taught from a Biblical worldview and emphasize integrity and environmental stewardship.
Liberty University is accredited by the Southern Association of Colleges and Schools Commission on Colleges.
Maryville University offers an online Bachelor of Science in Sustainability program. Coursework for the program is 100% online. Three tracks are available within the program: Environmental Science, Business, and Policy. Students are allowed to choose between completing a comprehensive capstone project or an internship in the field.
Maryville University is accredited by the Higher Learning Commission.
Oregon State University offers a B.S. in Sustainability that can be earned either as a postbaccalaureate certificate or as a double degree. Coursework is all online, and there are four start dates per year. Course topics include sustainable communities, human effects on ecosystems, and environmental economics and policy.
Oregon State University is accredited by the Northwest Commission on Colleges and Universities.
Roosevelt University offers a BA in Sustainability Studies. The program is available both online and on-campus in Chicago. There is an accelerated program available for students interested in earning both a BA in Sustainability and a Master of Public Administration. The program offers students many opportunities for hands-on learning and internships.
Roosevelt University is accredited by the Higher Learning Commission.
St. Petersburg College offers a B.A.S. in Sustainability Management. Courses are 8 weeks long and can be completed online or on campus. Topics covered include supply chain operations, solar energy principles, urban pollution, wetland resources, legal aspects of sustainability, and environmental regulation.
SPC is accredited by the Southern Association of Colleges and Schools Commission on Colleges.
The University of Massachusetts—Amherst offers an online program for a Bachelor's in Interdisciplinary Studies with a focus on Sustainability Studies.
Courses can be taken online, on campus, or in a blended format. Most courses are asynchronous to allow for maximum flexibility. Topics covered include food and farming, sustainable community, economics, and public health.
The University of Massachusetts Amherst is accredited by the New England Commission of Higher Education.
The University of Wisconsin—Superior offers a Bachelor of Science in Sustainable Management.
Courses are entirely online, and there are no set meeting times. Online students have access to on-campus resources, including career assistance. Topics covered include environmental science and policy, economics, accounting, systems thinking, natural resource management, corporate social responsibility, and climate change.
The University of Wisconsin-Superior is accredited by the Higher Learning Commission.
Getting Your Sustainability Bachelors Degree Online
Green sustainability initiatives are being pushed by nearly every industry and organization, and a sustainability bachelor's degree program could help prepare you for a career path in this impactful, growing field.
A growing number of accredited universities also offer sustainability degree programs online, allowing you to obtain your degree from the comfort of your home on a schedule that works best for you.
You can start exploring online sustainability degree programs today to find the one that best aligns with your learning needs and career goals.
I hope you find this article helpful.