Borno State University (BOSU), one of the leading educational institutions in the region, has recently unveiled the long-awaited remedial Science and Arts program admission list for the forthcoming 2023/2024 academic term. Applicants who eagerly applied for this program can now verify their admission status online.
BOSU 1st Batch Remedial Admission List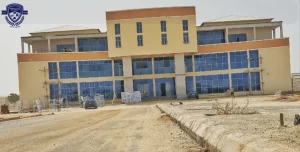 READ ALSO: GVU POST-UTME SCREENING FORM
Latest Update on BOSU Remedial Admission List
It's official: BOSU's remedial 1st batch admission list is now accessible online. This significant step marks the culmination of the university's meticulous selection process, reflecting their commitment to admitting the most dedicated and promising students.
How to Access Your BOSU Remedial Admission Status
For candidates keen on determining their admission status, Borno State University has streamlined the process. The university has provided lists for both the Science and Arts programs. Below are the details:
BOSU Remedial Arts 1st Admission List (PDF 54KB)
BOSU Remedial Science 1st Admission List (PDF 66KB)
Note: Simply click on the provided links above to download the respective PDF files and search for your name.
Congratulations to the Successful Candidates
This is undoubtedly a moment of celebration. Congratulations to all aspirants who have successfully secured a spot in Borno State University's remedial program for the 2023/2024 session. This accomplishment is a testament to your hard work, dedication, and passion for academic excellence.
To all admitted students, it's essential to familiarize yourself with the university's protocols, academic calendar, and any subsequent announcements to ensure a smooth transition into the academic term.
For those who didn't make the list this time, remember that every setback is a setup for a comeback. Stay motivated, keep refining your skills, and consider reapplying or exploring alternative programs that align with your academic and career aspirations.
For further inquiries or clarifications, please visit the official Borno State University website or contact the university's admission office directly.
I hope you find this article helpful.