Bowen University Courses And Admission Requirements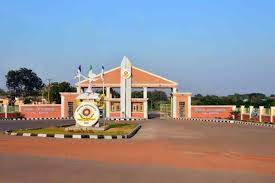 Bowen University is a private institution in Iwo, Osun State, established by the Nigerian Baptist Convention in 2001.
The school ranks fourth as the top best private university in Nigeria. If you are seeking admission into this institution, this article is for you.
Many students fail to research some necessary information about their dream schools. One of the necessary things you should know about your chosen university is the courses its offers.
Some schools do not offer all courses, and you must be sure your dream school offers the course you want to study.
Bowen University provides high-quality, morally sound, socially relevant education in the most cost-effective manner, to all its students, irrespective of gender, race, color, ethnicity, or religion. The University will develop, promote, and be run as a unique Christian Institution.
Bowen University Courses
B.Sc. Anatomy (3 or 4 Year Programme)
B.Sc. Physiology (3 or 4 Year Programme)
MB; BS. Medicine and Surgery (5 or 6 Year Programme)
B. N. Sc. Nursing Science (4or 5Year Programme)
B. PT. Physiotherapy (4 or 5Year Programme)
(a) B. Agric.
(i) Agricultural Economics and Farm Management
(ii) Agricultural Extension and Rural Development
(iii) Animal Science and Fisheries Management
(iv) Crop Production and Environmental Management
B. Forestry and Environmental Technology
B.Sc. Food Science and Technology
B.Sc. Nutrition and Dietetics (4 or 3 Year Programme)
B. Fisheries and Aquaculture
B.LIS. Bachelor of Library and Information Science
B.Sc. (Ed.) Agricultural Science
B.Sc. (Ed.) Biology
B.Sc. (Ed.) Business Education
B.Sc. (Ed.) Chemistry
B.Sc. (Ed.) Computer Education
B.Sc. (Ed.) Economics
B.Ed. Educational Management
B.A. (Ed.) English
B.Sc. (Ed.) Mathematics
B.A. (Ed.) Music
B.Sc. (Ed.) Physics
B. A. (Ed.) Religious Studies
B.A.English
B.A. History
B.A. History and International Studies
B.A. Communication Arts
B.A. Theatre Arts
B.A. Music
LL.B. (law)
B.Sc. Microbiology
B.Sc. Pure and Applied Biology
B.Sc. Biochemistry
B.Sc. Chemistry
B.Sc. Industrial Chemistry
B.Sc. Computer Science
B.Sc. Mathematics
B.Sc. Statistics
B.Sc. Physics
B.Sc. Accounting
B.Sc. Banking and Finance
B.Sc. Business Administration
B.Sc. Industrial Relations and Personnel Management
B.Sc. Economics
B.Sc. Mass Communication
B.Sc. Political Science
B.Sc. International Relations
B.Sc. Sociology
General admission requirements
(i) UTME
(a) All applicants are required to sit for the 2018 Unified Tertiary Matriculation Examination (UTME)
(b) Applicants are to complete the online application form by visiting Bowen University's website at www.bowenuniversity.edu.ng
(c) All applicants are required to have credits at SSCE, GCE, NECO, NABTEB, or approved equivalent in at least five (5) subjects, which must include English Language and four other subjects as may be specified
by each Faculty.
(d) The five credits should be obtained in not more than two sittings.
(e) Medical School – For Medicine and Surgery (MB; BS), Nursing Science, and Physiotherapy programs, the five credits (including Mathematics and English) must be obtained in only one sitting.
(f) Candidates awaiting results may apply.
(g) All applicants will be required to go through Bowen University Screening Exercise.
(h) Interested candidates who will apply to JAMB for admission and wish to change their choice to Bowen University are required to:
Apply for a change of institution through JAMB
Complete the Bowen University On-line Application Form
Participate in the Bowen screening exercise.
(ii) DIRECT ENTRY
All applicants for direct entry must satisfy any of the following:
(a) NCE at credit level, ND, and approved equivalents with at least Lower Credit in relevant fields.
(b) At least two Advanced Level passes at an acceptable grade level.
(c) The Interim Joint Matriculation Board (IJMB), Joint Universities Preliminary Examination Board (JUPEB) or Cambridge moderated School of Basic Studies at acceptable grade levels.
(d) In addition to NCE/ND/IJMB, JUPEB, or two Advanced Level papers specified by each Faculty or program, candidates must also satisfy the Ordinary Level requirements.
(e) HND holders may be admitted to 200 Level or 300 Level depending on the regulation guiding admission to each department/program.
All direct entry candidates are required to apply through JAMB.
I hope you find this article helpful.