Some individuals use email aliases to protect their real names from showing up on the internet. There are many reasons why a person may opt to do this, but regardless of the reason, learning how to maintain confidentiality may be helpful in several fields. Understanding common uses for aliases and their benefits can help you determine whether using one is right for you.
In this article, we explore what an email alias is, the benefits of using them, eight types of alias use cases and tips for using these tools effectively.
What is an email alias?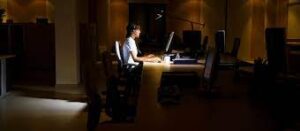 An email alias, also known as an alternate email, acts as a forwarding email address to keep your real name from appearing on the internet. Most aliases have a separate inbox to forward incoming emails to a primary email address. Email aliases have the same contacts and account settings as a primary email account.
Many companies give their employees alternate email addresses, or aliases, to allow users to personalize their email accounts and create a more easily remembered address. Linux is a program that companies may use to offer their employees alias options. When using an alias with this program, the alias tells the shell to replace one string of syntax with another to execute commands.
Benefits of using an alias
There are several benefits of using an email alias in a work setting, including:
To create a professional presence for a business

To add protection against phishing emails

To protect your primary email address from receiving spam

To change a temporary email address

To protect your identity online
8 types of alias use cases
There are several instances in which individuals might use aliases, including:
1. Avoiding disclosure of your email
Using an alias makes it easier to ensure your professional and personal life remain separate. You might want to create an alias account specifically for company purposes while still receiving emails to your email account. Using an alias allows you to keep your email private while still receiving professional emails.
2. Using a temporary email address
Some people use temporary or alias email addresses when signing up for a service. This ensures that if the service isn't reliable, your email address remains unknown to prevent spam. When you no longer need an alias email, you can simply delete it to ensure you no longer receive emails from the service.
3. Remaining in contact with former employees
Another reason to use an alias is to remain in contact with former employees who have had their professional email deleted. A potential pitfall is that the person who created the alias might receive multiple emails, resulting in an overflowing inbox. Another option is to create an alias for the employee's email address when they leave and change the password rather than deleting their account entirely.
4. Employees filling multiple roles within a company
When employees perform multiple roles within a business, an email alias is useful because it allows all emails, regardless of the role to which they're sent, to go to an employee's main email address. This simplifies the process of tracking any emails received and ensures all employees in multiple roles receive the emails. It also allows for organization as an employee with multiple roles can simply check the email for a specific position when needed.
5. Maintaining a private identity
Some individuals choose to use email aliases to control their identity online. They can enable, disable and create aliases at any time. For example, you created an email several years ago and don't want to delete it since that would cause a loss of contact with friends. Creating an email alias allows you to still receive these messages while maintaining a more professional email address.
6. Saving space
If you have a longer email address that doesn't fit easily on a business card or email signature, creating an alias allows you to reduce it while still receiving emails to your primary account. For example, shortening the email address "kay-jennifer-smith@company-domain.com" to "kayjs@company-domain.com" shortens it to fit on business cards, email signatures and mobile devices.
7. Sending emails from a different email address
If you don't want to use your primary email address to send emails, an email alias lets you send messages from that address rather than your primary one. First, you must own another email address to use as an alias. You can do this with various email services and still receive emails that show up in your primary email account.
8. Creating a memorable email address
Some employees, such as support staff and sales employees, often have their company email to communicate with customers and other employees. However, creating an email alias for an entire department ensures that all employees receive particular emails. Creating an email address for different departments in a company also allows you to use a memorable email address that customers are more likely to remember.
Tips for using an alias effectively
The following are tips to consider when using an email alias:
Choose an alias that highlights who receives emails from the alias. For example, if the email alias is for support staff, an alias that begins with support@companyname.com ensures e-mailers know the department they're messaging.

Consider using commonly registered email addresses for each department within a company to show customers you're an established company with multiple departments.

Check the settings of your email provider to ensure you receive all emails sent to your alias account. To do so, go to settings in your alias email account, select "accounts," click "add another email address" and then insert your primary email.
I hope you find this article helpful.