Are you gearing up to take your West African Senior School Certificate Examination (WASSCE) soon? Well, there's some exciting news you need to hear! The West African Examinations Council (WAEC), the leading examining body in Africa, has announced a major update that's set to revolutionize how exams are conducted.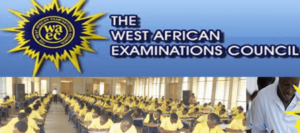 | | |
| --- | --- |
| 📢 Announcement | WAEC CBT for Private Candidates |
| 🌐 Best Practices | The transition from Paper to CBT |
| 🗓️ Start Date | Feb 2024 for WASSCE Private |
| 💻 Test Format | Objective: CBT, Essay: Hybrid |
| 🏙️ Location | Conducted in Urban Centres |
| 📅 Registration | Starts 18 Dec 2023 |
| 🖥️ Mock Test | Mock Exam in Feb 2024 |
| 🎯 Skills Prep | Encouraged Computer Skills |
Say Hello to Computer-Based WASSCE
Starting from February 2024, WAEC will introduce computer-based testing (CBT) for private candidates. That means, if you're planning to sit for the WASSCE as a private candidate, you'll be part of this innovative experience.
Why the Change?
It's all about staying in step with global best practices. WAEC is committed to providing an examination process that's not only up-to-date but also efficient and reliable. By moving to CBT, they're ensuring that you get the best examination experience possible.
What's New in the Testing Format?
The CBT approach will be implemented for the objective tests, while the essay and practical papers will remain a blend of digital and traditional methods. This hybrid model ensures that, even as you enjoy the benefits of technology, you won't miss out on the aspects of testing that work best on paper.
Important Dates and Steps:
Registration Kick-off:

 Mark your calendars for Monday, December 18, 2023. That's when registration for the exam begins.

Mock Exams:

 Before the main event, there will be mock exams in February 2024 to help you get comfortable with the new system.
Preparing for the Switch
To make sure you're not caught off guard, WAEC advises all prospective candidates to sharpen their computer skills. After all, you'll want to be as prepared as possible to tackle the new format.
Why This Matters to You
As part of a digitally-forward generation, adapting to CBT is not just about taking an exam; it's about equipping yourself for the future. This shift by WAEC underscores the importance of tech-savviness in today's world.
WAEC's Vision
With a focus on academic and moral excellence, WAEC's vision is clear: to make all its examinations computer-based. This move is just the beginning of a larger transformation aimed at enhancing the quality and reliability of the examination process.
Issued by the Public Affairs Department, this change is a testament to WAEC's commitment to innovation and excellence. As you prepare to take your place in this new era of examinations, remember that it's not just about passing tests; it's about being prepared for a world where technology plays a central role.
Get ready to be part of this exciting journey with WAEC. Good luck, and stay ahead of the curve.
I hope you find this article helpful.