Score 350+ In Jamb 2018 With Flashlearners CBT APP (Free Download)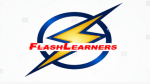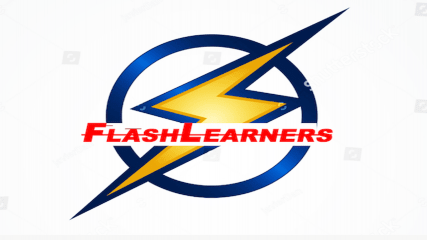 The Flashlearners Jamb CBT App is the best Jamb 2018 App To Score Above 350 without Stress! The App is Free to download; just that you need to pay #1,500 to Activate all the 13,300 Jamb Questions.
Quickly Click here to download the Flashlearners Jamb CBT App Very Fast on GOOGLE PLAYSTORE Or Click here now to Download It SLOWLY ON FLASHLEARNERS. If you are using a laptop/desktop, click here to download your version.
Continue reading for top reasons to Buy Flashlearners Jamb CBT APK.
CONTACT US: 08167951452
Like you may already know, Jamb Past Questions are prophecies of Jamb future questions. Jamb doesn't have new questions to set; all they do is recycle old questions. Therefore, it is Compulsory that you get The Flashlearners Jamb CBT APK to blast Jamb 2018.
The Good news is that the App works without Data or Internet Connection.
CLICK HERE TO INSTALL THE APP VERY FAST ON GOOGLE PLAYSTORE
CLICK HERE TO DOWNLOAD THE APP DIRECTLY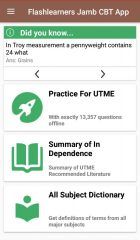 It is free to download the Application. However, it is good for you to Activate The App for Unlimited Access to Questions. To Activate the App:
Click on Activate Button After Installing the Application.
Choose a payment method on the app (bank option is easier).
You can pay with your phone using your Bank App or USSD Code.
Just follow the instructions on the flash learners app.
You may want to click here for more details on how to pay for Flashlearners App.
Why You Should Get Flashlearners CBT App Now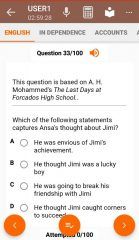 Contains Over 13,000 Questions Offline – practice authentic UTME past questions from 15 subjects with detailed explanations.
Practice By Topics – gain mastery of any topic by practicing questions from any topic of interest.
Practice one or more subjects at once – you can practice all four subjects at a time.
In Dependence – revise the recommended literature with over 350 likely questions
Voice (Text-To-Speech) – you can listen to questions and explanation in an interesting way.
Intelligent Personal Assistant – get real-time advise on what topic to improve upon after each practice by voice.
Built-In Calculator – use the built-in calculator to crunch numbers without leaving the exam interface.
Rich Result Analysis – get detailed analysis on how you perform on any exam.
Bookmarks – bookmark any question that you wish to view later.
Decide Everything – easily change the number of questions, exam year, exam time, exam mode and username.
Does Not Expire – continues to function as long as your computer stays alive!
No Subscription Fee – once activated, forever activated for all subjects!
Feel Free to contact me by Filling the Form Below  (You can also Call me @08167951452):
Similar Apps are: awajis, myschool, currentschoolnews, bentenblog, myschoogist, passng
SHARE THIS POST
Welcome To Flashlearners... I'm Flash Isaac, Students Advocate, Web Developer, SEO Expert, A Blogger From The Future & An Engineer In The Making.
I Started This Blog As A Passion, With The Vision To Inspire & Empower Young Persons; Helping Them Realise & Maximise their Potentials. You May
Click Here
To Roll With Me On Instagram @Officialflashisaac.
Latest posts by Isaac Inegbenehi (see all)