If you're interested in working in the financial industry, you may consider a position as a financial advisor. This position typically has many benefits but also has some key drawbacks. Learning about these pros and cons may help you make an informed decision about your career path.
In this article, we discuss what a financial advisor is, describe what they do, and give examples of the advantages and disadvantages of working in this profession.
What is a financial advisor?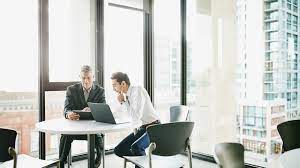 A financial advisor is a professional who provides financial advice, usually on investments. Many offer valuations, retirement planning, and risk management services as well, although not all advisors provide these types of services. Financial advisors typically receive commissions from the products they recommend to their clients. Financial advisors typically hold several certifications and licenses, including Series 7, Series 66, Series 63, and Series 59.
What do financial advisors do?
Here is a list of the primary responsibilities that financial advisors typically have:
Advice: Financial advisors are to provide advice to their clients regarding investments, retirement planning, risk management, and other related financial matters. The advice must be in the client's best interest.

Hedge fund advisory and portfolio advisory services: Financial advisors often provide hedge fund advisory services; this is when a firm may contract with another company to oversee a fund. They also provide portfolio advisory services when they oversee portfolios for clients.

Analysis: Financial advisors analyze worldwide trends and markets to incorporate that knowledge into their products or services.

Planning: Financial advisors plan out portfolios for their clients based on the information they have collected from financial statements, risk assessments, and other data points.

Investments: Financial advisors often invest a client's money in stocks, bonds, mutual funds, and other types of investments, usually after planning the portfolio.

Fiduciary services: Financial advisors act as fiduciaries when they are providing investment advice and must put their client's interests first.
Advantages of working as a financial advisor
Here are some advantages of working in this type of position:
Professional and financial growth
This position can give you the opportunity to learn, grow, and develop your financial knowledge which is important for both your professional and personal life. For example, you can use the knowledge from your financial advisor role to manage your own personal investments and grow your savings. As you gain more knowledge, you may also advise on more profitable investments for yourself and your clients
Access to investment opportunities
Many investment companies give financial advisors access to new investment opportunities and funds to which traditional investors may not have access. As an example, some companies offer access to investments only available by invitation. This can help you find better investment choices for your clients and improve your reputation.
Ability to help others
When used properly, the financial advisor position can give you the unique opportunity to help others manage their finances. Financial planning is a service that many people need but don't know where to get started. As a financial advisor, you can guide clients as they make investments and plan for retirement and other events in their lives.
Compensation
Financial advisors typically have the potential for high income. The average salary for financial advisors is $78,973 per year. Your exact salary may vary depending on your skills, experience, and employer.
Drawbacks of working as a financial advisor
Here are some drawbacks of working in this type of position:
Extensive licensing and certification requirements
There are many licensing and certification requirements for financial advisors. Most states require financial advisors to have licenses or licenses under state law before providing investment advice on investments outside of their licensed office. Some states require financial planners to have licenses even if they do not provide investment advice. In addition, some states mandate certain preparation standards for consumers' retirement plans such as IRAs or 401(k)'s which are an important part of the advisor's client's portfolios.
Though these requirements exist, they're an important component in ensuring financial advisors provide the best possible advice to their clients.
Difficulty securing positions
One of the biggest challenges for new financial advisor recruits is finding the right person for the job. It takes much more than a strong resume to fill a financial advisor position. It is typically a requirement for candidates to have experience in the field and specific skills that are currently in demand. Some positions require a bachelor's degree in finance or accounting, while other positions may only require a high school diploma and some courses appropriate to the role. Having this experience hands-on will help you not only be more successful but will also help you get hired more quickly when trying to find work.
High expenses
Financial advisors can spend a lot of money to obtain the knowledge they need to provide the best advice that they are qualified to give. The cost of books, seminars, seminars, and other classes can be considerable. In addition, financial advisors often have licenses and government requirements which can add additional expenses to their cost of living and portfolios. Many employers may pay for these expenses, which can counteract this drawback.
Market risks
Financial advisors are very subject to the ups and downs of the market. When the market is up, they can accept commissions or payments for investments that they may have recommended. Also, when they incur losses in the market value of stocks and bonds, it may decrease their income and reduce the value of their clients' portfolios.
Regulatory auditing
The Securities and Exchange Commission (SEC) is the main regulatory agency for financial advisors. The SEC requires that all financial advisors must abide by specific rules and regulations. Failure to comply with these regulations may result in disciplinary action, fines, or even imprisonment in some cases. Though following these regulations requires constant attention, they are another important component in maintaining the sanctity of this profession.
I hope you find this article helpful.