This is to announce to the general public that the Cross River State College of Nursing, Midwifery and Public Health Sciences, Itigidi is accepting applications from prospective students seeking admission for the 2023/2024 academic session. The institution welcomes eligible candidates interested in Basic, ND/HND, and BSc Nursing programs.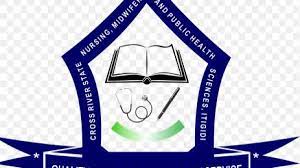 | | |
| --- | --- |
| 🎓 Institution | Cross River State College of Nursing and Midwifery Sciences, Itigidi |
| 📜 Eligibility | Chose College at JAMB with a score ≥ 150 or evidence of change to a College with a score ≥ 150 |
| 📝 Requirements | 5 credits in Eng, Maths, Chem, Physics, Biology; 2023 JAMB score ≥ 150; 2 photographs |
| 🗓️ Form Availability | 17th August to 15th September 2023 |
| 💵 Payment Details | N20,000 into Acc No: 2037884057, First Bank Plc; N10,000 handling charge |
| 📆 Screening Dates | 26th to 28th September 2023 |
| 🔄 Transfer of Students | Possible before the end of 2nd year, with requirements and restrictions |
| 🏥 Medical Examination | Conducted at a Government hospital as directed by College |
I. Admission Overview
The Cross River State College of Nursing and Midwifery Sciences has commenced the sale of Post UTME forms for ND/HND Nursing admission for the 2023/2024 academic session.
II. Eligibility Criteria
Here's what you need to know about the eligibility requirements:
Who Can Apply?
Applicants who chose the College as their first or second choice in the 2023 JAMB Examination, with an aggregate score of not less than 150.
Applicants who have evidence of a change of Institution/Course to the College in the 2023 JAMB, with a minimum score of 150.
Note: The College Management Committee will be responsible for the selection of successful candidates.
Requirements to Obtain the Form
Academic Qualifications: Five (5) credit passes in English Language, Mathematics, Chemistry, Physics, and Biology obtained in WAEC or GCE, NECO, or NABTEB O'Level, at no more than two (2) sittings.
JAMB Requirements: Evidence of a 2023 JAMB score of not less than 150 or change of Institution/Course reflecting the name of the College.
Photographs: Two (2) recent passport-sized photographs, preferably colored with a white background.
Additional Documents: First School Leaving Certificate and sworn Affidavit of date of birth/age declaration.
III. How to Obtain the Form
Here's a step-by-step guide on how to get started:
Commencement Date: Thursday, 17th August 2023
Closing Date: Friday, 15th September 2023
Payment Details: A non-refundable fee of twenty thousand naira (N20,000) only is payable into Account No: 2037884057 (College Utility Account) domiciled in First Bank Plc. Additionally, handling charges of ten thousand naira (N10,000) only shall be paid in cash at the Bursary department for issuance of receipts.
Form Collection: Forms are available at the College Registry upon showing evidence of payment.
IV. Date for Screening Exercise
The post-UTME screening will run from Tuesday 26th to Thursday 28th of September 2023. Both Computer Based Test (CBT) and oral forms of screening will be conducted. Further details will be communicated in due time.
READ ALSO: MOUNTAIN TOP UNIVERSITY POST-UTME FORM
V. Transfer of Students
The NMCN has stipulated guidelines for changing training schools, including a minimum two-year stay at the receiving school, and necessary documentation. Students must comply with the NMCN document and note that those qualifying for withdrawal cannot seek transfer to another college.
VI. Medical Examination and Certificate of Fitness
Candidates must undergo medical examinations at a designated government hospital, as directed by the college management board. The result must be submitted to the college authority.
VII. Conclusion: Your Journey Starts Here
Embarking on a rewarding career in nursing requires guidance, determination, and seizing the right opportunities. The Cross River State College of Nursing and Midwifery Sciences, Itigidi, offers you the platform to translate your dreams into reality.
Make sure to meet the eligibility criteria, follow the application procedure, and keep an eye on the screening dates.
With a legacy of producing top-notch professionals, the college invites you to be a part of its illustrious tradition. Start your application today, and step into a world of nursing excellence.
I hope you find this article helpful.