The Delta State University (DELSU) Abraka has announced the sale of its pre-degree program supplementary admission form for the academic year 2023/2024. This article provides a detailed overview for prospective candidates who are keen to enroll in this distinguished program.
DELSU Pre-degree Supplementary Admission Form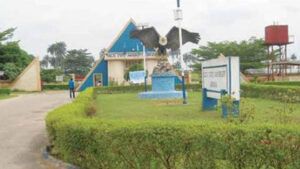 RECOMMENDED: RSUST POST-UTME SCREENING
An Overview of the DELSU Pre-degree Program
The pre-degree program at Delta State University is an intensive course tailored to equip candidates for entry into the 100 level of all degree programs offered by the institution, excluding Medicine and Law. It provides a foundational understanding, preparing candidates for their chosen field of study.
Essential Admission Requirements
Prospective candidates are advised to note the following prerequisites for application:
(a) Academic Qualifications
Candidates must have five credits in pertinent subjects at the Senior Secondary School Certificate Examination or its equivalent. It's imperative that these credits include English Language and Mathematics. Furthermore, candidates eyeing a spot in Pharmacy and Nursing Science programs must ensure they obtain these five credits in a single sitting.
(b) Departmental Requirements
Specific admission requirements are tailored to individual departments and can be found detailed in the UTME brochure for Delta State University, Abraka.
(c) UTME (JAMB) Examination
All applicants must sit for the 2024 UTME (JAMB) examination and make DELSU their first choice.
(d) Course Consistency
It's essential that candidates register for the same course in both the JAMB examination and the DELSU Pre-degree Programme.
Courses Available for the DELSU Pre-degree Program
Delta State University offers a wide variety of degree programs. However, please note that courses in Medicine and Law are exempt from the pre-degree program. The available courses include:
FACULTY OF EDUCATION
Biology Education
Chemistry Education
Physics Education
Agriculture Education
Geography Education
French Education
Fine Art Education
Music Education
Home Economics
Library & Information Science
Business Education
Computer Education
Human Kinetics, Recreation & Sports Science Education
Integrated Science
Mathematics Education
Guidance and Counseling
Educational Management
History Education
Religious Studies Education
Social Studies Education
Economics Education
Political Science Education
Health Education
FACULTY OF AGRICULTURE
Agricultural Economics
Agricultural Extension
Crop Science
Fisheries
Animal Science
Forestry and Wild Life
Soil Science
Agro-Business Management
FACULTY OF ARTS
Fine & Applied Arts
French
Music
English and Literary Studies
History and International Studies
Religious Studies
Theatre Arts
Linguistics
Linguistics/Urhobo
Philosophy
FACULTY OF SCIENCE
Botany
Animal & Environmental Biology
Biochemistry
Chemistry
Industrial Chemistry
Physics
Mathematics
Industrial Mathematics
Geology
Computer Science
Biological Technology (SLT)
Biochemistry Technology (SLT)
Chemistry Technology (SLT)
Physics & Electronics Technology (SLT)
Environmental Science (SLT)
Medical Laboratory Science
Biotechnology
FACULTY OF MANAGEMENT SCIENCE
Accounting and Finance
Business Administration
Banking and Finance
Marketing/Entrepreneurship
Public Administration
FACULTY OF BASIC MEDICAL SCIENCES
Medical Biochemistry
Anatomy and Cell Biology
Pharmacology and Therapeutics
Physiology
FACULTY OF ENGINEERING
Mechanical Engineering
Civil Engineering
Electrical & Electronic Engineering
Petroleum Engineering
Chemical Engineering
FACULTY OF THE SOCIAL SCIENCES
Public Relations and Advertising
Geography and Regional Planning
Economics
Mass Communication and Film Studies
Political Science
Sociology
Psychology
Broadcasting and Journalism Studies
FACULTY OF CLINICAL SCIENCES
FACULTY OF PHARMACY
How to Apply for DELSU Pre-Degree Supplementary Admission
Application Process:
Candidates can access the application forms online, priced at N20,000.00 (Twenty Thousand Naira). Payment and form submission are facilitated through the Delta State University's dedicated portal: DELSU Portal.
Approved Banks for Payment:
Ecobank
Unity Bank
Fidelity Bank
UBA
Zenith Bank
Application Period: Commences on the 30th of October, 2023 and concludes on the 1st of February, 2024.
Entrance Examination Details
Date: Scheduled for Friday, 2nd February, 2024.
Essential Items: Candidates are required to bring along their printed photo card and a pen.
---
In conclusion, the DELSU pre-degree supplementary admission offers a robust avenue for prospective students to embark on their academic journey at the Delta State University. This program ensures a smooth transition to undergraduate studies. Candidates are encouraged to adhere strictly to the guidelines provided to ensure a successful application process.
I hope you find this article helpful.