Enterprise architects have an essential role in many businesses: aligning their strategic vision with their IT systems and infrastructure. Earning a certification in enterprise architecture (EA) can show employers you have advanced knowledge of architectural frameworks that can help you assess an organization's long-term goals and develop IT systems to achieve those objectives. These certifications can help you showcase your skills and advance your career, whether you're already working as an enterprise architect or planning to transition into this role.
In this article, we explain what an enterprise architect is, list nine certifications you can earn to showcase your skills and provide some tips for choosing a certificate.
What is an enterprise architect?
An enterprise architect analyzes an organization's business strategy to ensure its IT architecture aligns with its long-term goals. Per the Enterprise Architecture Center of Excellence (EACOE), they are responsible for creating engineered models and project initiatives "that can be easily understood by all of the people associated with the organization."
Enterprise architects also research technology trends and identify new or upgraded systems that can help a business improve its processes to operate more efficiently. They make recommendations for investments in technology and implement new processes across the organization, often acting as a liaison between the IT department and company executives to connect the organization's mission to its technical infrastructure.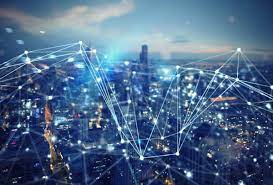 9 types of enterprise architecture certifications
Enterprise architects are typically high-level professionals in an organization who qualify for these roles after several years of professional experience. Earning a certification in this area can help you demonstrate your skills and knowledge of EA tools and best practices. Here are nine common enterprise architecture certifications:
1. EACOE Enterprise Architect
The Enterprise Architect certification from the Enterprise Architecture Center of Excellence (EACOE) shows that professionals have training in EA frameworks and methodologies and have demonstrated hands-on classroom experience in performing these practices. Candidates for the certification complete a four-day workshop that teaches various concepts, such as EA models, organizational change, and implementation analysis.
Certification occurs through the workshop practice itself, unlike other certifications that require passing a post-training multiple-choice exam. After earning this certification, professionals can also work toward other certifications from the EACOE, including the Senior Enterprise Architect, Distinguished Enterprise Architect, and Enterprise Architect Fellow. These certifications require candidates to meet professional experience prerequisites and submit letters of recommendation.
2. Open Group TOGAF 9 Foundation Certification
This certification helps professionals learn The Open Group Architecture Framework (TOGAF), a widely recognized enterprise architecture framework that centers on designing and implementing software to improve operational efficiency. To earn the certification, the organization requires candidates to pass a 40-question exam with a score of 55% or higher.
Candidates can take a training course to prepare for the exam or study independently. After passing the exam and receiving their TOGAF 9 Foundation Certification, professionals can apply to receive the TOGAF 9 Level 2 Certification, which builds on skills from the previous certification and evaluates candidates with complex scenario questions.
3. Open Group Certified Architect
This certification from The Open Group offers four areas of specialization, including enterprise architecture. This concentration evaluates a candidate's knowledge of architectural models and their ability to connect those methods to an organization's IT strategy in an agile and sustainable manner.
Rather than taking an exam to earn the certification, candidates demonstrate their skills by submitting five written applications and attending a review board evaluation. After earning their Certified Architect credential, professionals can also earn the Master Certified Architect and Distinguished Architect certifications through additional applications and peer interviews. Each certificate is valid for three years.
4. Professional Cloud Solutions Architect Certification
The Professional Clouds Solution Architect Certification from the Cloud Credential Council can be helpful for enterprise architects who design and implement cloud-based infrastructure for organizations. While completing the certification training program, candidates learn about the history and impact of cloud computing, cloud environments, and the transition to cloud ecosystems.
Candidates can earn the certification by passing a multiple-choice exam with a score of 65% or higher. While there are no prerequisites for the certification, the council recommends that candidates have their Cloud Technology Associate certification from the Cloud Credential Council or TOGAF 9 Foundation Certification.
5. ITIL Master Certification
Axelos offers this certification, which validates a professional's ability to use the principles and methods of the IT Infrastructure Library (ITIL) framework in the workplace. The ITIL framework is a methodology that helps businesses optimize their resources and continually review processes to manage IT services effectively.
To earn this certificate, candidates explain their professional experience using ITIL and describe how they've used the framework to achieve business objectives. There are no training courses or exams for the certification. The company requires candidates to have at least five years of leadership experience in IT service management and their ITIL Expert Certification.
6. Salesforce Certified Technical Architect
The Technical Architect certification demonstrates a professional can assess an organization's architecture to design innovative technical solutions on the Salesforce platform. The company recommends this certification for strategic advisers who design technical systems and communicate their recommendations to business stakeholders.
To be eligible for this certification, candidates can first earn either the Certified Application Architect or Certified System Architect through Salesforce. The company requires candidates for a Technical Architect certification to pass a review board exam, where professionals design an architecture solution based on customer requirements and present their recommendations to a panel of experts.
7. CISSP-Information Systems Security Architecture Professional
This certification is an excellent choice for information security professionals who already have their Certified Information Systems Security Professionals (CISSP) credentials and want to develop additional skills in architecture and management. The International Information System Security Certification Consortium, or (ISC)², recommends the certification for chief security architects or analysts. It shows a professional has experience developing and analyzing security systems and providing risk-based guidance to business managers.
Candidates have access to the organization's training modules before taking a 125-question exam. They earn the certification with a score of 700 points or higher out of 1,000 total points.
8. Certified Enterprise Architect Black Belt
This certification program from The FEAC Institute teaches professionals about a variety of EA methodologies and frameworks to help them learn the differences, similarities, and benefits of each model. Candidates for the certification take five separate courses that cover topics such as the history and concepts of enterprise architecture, primary frameworks, strategic business planning, and modeling techniques.
Candidates take the classes online by completing assignments and taking exams throughout each of the five courses. They earn the certification by passing the exam for each course. It typically takes 30 weeks to complete the five courses.
9. Certified Enterprise Architect
The Certified Enterprise Architect program from The Institute for Software Research, Executive and Professional Education at Carnegie Mellon University validates a professional's ability to analyze, design, and manage enterprise systems for large organizations. The program includes courses on enterprise architecture fundamentals, advanced techniques, and mergers and acquisitions. These classes include an overview of various EA frameworks that many organizations use for their business goals.
Candidates for the certification complete a 12-week course, which includes assigned readings, weekly video lectures, and monthly conference sessions. They also write two papers, including a final paper on a research topic, before becoming certified.
Tips for choosing an EA certification
Here are some tips that can help you choose an enterprise architecture certification:
Determine your career goals
Before you choose the certification you want to pursue, determine the goals you have for your career. If you're already working in an enterprise architecture role, choose a certification that can help you gain advanced skills in the specific framework your organization uses, such as TOGAF. If you're a professional working in IT or a related area and you want to transition to enterprise architecture, you can complete a certification that provides a more general overview of various EA frameworks. Knowing your career goals can help you choose an appropriate certification to help with your professional development.
Research different options
There are many options for certifications in enterprise architecture, so it's helpful to research different programs to help you understand your options. Consider the eligibility requirements for each one, such as professional experience. Many EA certifications require professionals to have other credentials before they can apply for one in architecture, so make sure you check for those requirements. Make a list of other factors that are important to you when seeking a certification, such as cost, learning objectives, training resources, or exam formats. Then research different certifications to find one that meets most of your expectations.
Speak to your employer
Earning a certification can help you improve your skills in enterprise architecture, which can be beneficial for businesses that want to optimize their IT systems to achieve organizational goals. Speak with your employer about whether earning a certification could help you identify infrastructure changes to improve business practices. Explain some benefits of earning the certification and describe how this training could make you more effective in your enterprise architecture role. Your employer may help you pay for the cost of the certification or allow you to complete the courses, training, or exams during work hours.
I hope you find this article helpful.