Deadline: 15 Dec 2023 (annual)
Study in: Switzerland
The course starts Fall of 2024
ETH Zurich Excellence Masters Scholarships 2024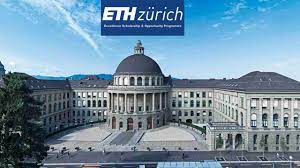 Brief description: 
ETH Zurich supports excellent students wishing to pursue a Master's degree at ETH with the Excellence Scholarship & Opportunity Programme (ESOP).
Host Institution(s):
ETH Zurich in Switzerland
Field(s) of study:
Eligible Masters Degree Programme offered by the University
Number of Scholarships:
The number of annual scholarships depends on the availability of funds.
Target group:
National and International Students
Scholarship value/inclusions/duration:
The Excellence Scholarship (ESOP) consists of a grant covering living and study expenses (CHF 12,000 per semester) as well as a tuition fee waiver.
The scholarship is awarded for the regular duration of the Master's program (three or four semesters). This also applies to the tuition fee waiver.
Eligibility:
The scholarship programs are open to excellent students both from the ETH and from other universities (national and international) wishing to pursue their Master's degree at ETH Zurich.
You must have very good results in your Bachelor's (top 10% of Bachelor's program = grade A). You also need to make sure to be reachable under the telephone number specified in your CV as the selection process might include a phone/VC interview in February.
Application instructions:
The application window opens from 1 November until 15 December 2023.
To be considered for the scholarship, you must apply for a Master's degree program at ETH Zurich. In addition to the documents for the Master's admission, you will need to upload a pre-proposal for your master's thesis. The scholarship application form and supporting documents must be submitted online before 15 December 2023.
It is important to visit the official website (link found below) to access the online application system and for detailed information on how to apply for this scholarship.
Website:
Official Scholarship Website: https://www.ethz.ch/students/en/studies/financial/scholarships/excellencescholarship.html
I hope you find this article helpful.