The Federal College of Education Technical(FCET), Gombe, has officially announced the commencement of the application process for the NCE Weekend Programmes for the forthcoming 2023/2024 academic year. This guide provides an elaborate exposition of the entry prerequisites and the subsequent application procedures.
FCET Gombe NCE Weekend Programs 2023/2024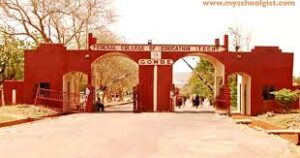 | | |
| --- | --- |
| 🏫 Institution | Federal College of Education (Technical), Gombe |
| 📚 Programme | NCE weekend admission for the 2023/2024 academic session |
| 📈 Entry Point | 1.0 point in the Pre-NCE program; JAMB entry points |
| 📊 O'Level Req. | Minimum of five (5) credits, including Mathematics and English |
| 📝 How to Apply | Visit the College website for application procedures |
| 🌐 Online | Yes, the application is online |
| 📆 Session | 2023/2024 academic session |
| 📖 Courses | Not specified |
Academic Scorecard: Pre-NCE Programme Points
Firstly, candidates interested in enrolling in the NCE Weekend Programmes must have attained a minimum score of 1.0 points in the Pre-NCE program offered by the college.
JAMB Entry Points: The Role of Joint Admission and Matriculation Board
Another pivotal requirement for prospective students is their performance in the Joint Admission and Matriculation Board (JAMB) examinations. Though the college does not specify a minimum score, candidates should aim for a competitive JAMB score to improve their admission chances.
O'Level Academic Requirements: Mandatory Subject Credits
In terms of Ordinary Level qualifications, applicants are expected to present O'Level results featuring a minimum of five (5) credits. These must compulsorily include credits in both Mathematics and English Language.
Step-by-Step Application Instructions
How to Commence Your Application Process
Prospective students who wish to seize this educational opportunity should direct their attention to the Federal College of Education (Technical), Gombe's official admissions portal. The portal can be accessed via the following link: FCET Gombe Admissions.
The college website serves as the hub for all admission-related activities, providing critical information and guidelines to facilitate a smooth application process.
By visiting this official platform, interested applicants can gather more specific details related to their course of choice, the associated fees, and the entire admissions process.
In summary, securing admission into the NCE Weekend Programmes at the Federal College of Education (Technical), Gombe necessitates a keen understanding of the prescribed entry qualifications and an unambiguous comprehension of the application procedure. With this guide, prospective students should find themselves well-equipped to navigate the admissions landscape for the 2023/2024 academic session.
As the adage goes, "The journey of a thousand miles begins with a single step." Taking that initial step by understanding the entry requirements and completing the application form could be your pathway to a rewarding career in education.
I hope you find this article helpful.