The Federal College of Fisheries and Marine Technology (FCFMT) stands out as a beacon of specialised education, particularly in the fields of fisheries, marine engineering, nautical science, and more. With campuses in Lagos, Rivers, and Enugu, the institution offers a variety of short-term courses designed to cater to the dynamic needs of the maritime and technology sectors.
FCFMT Short-Term Courses Admission Form 2023/2024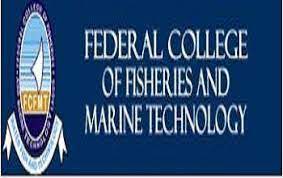 Admission Open for Short-Term Courses at FCFMT
FCFMT has opened admissions for their short-term courses, which range in duration from one to six months. These courses are tailored for quick yet comprehensive learning, aiming to equip students with practical skills and knowledge in their chosen field.
Fisheries Technology
The Fisheries Technology courses at FCFMT are particularly noteworthy. They cover a broad spectrum, from Fish Breeding and Hatchery Management to Fish Health Management. Each course is structured to provide students with hands-on experience and understanding of the latest industry practices.
Courses:
Fish Breeding and Hatchery Management
Fish Feed Production Technology
Fish Processing and Value Addition
Cage and Pond Engineering
Fish Production
Fishing Gear Craft, Net Mending and Boat Operation
HACCP Principles and Application Guidelines
Fish Health Management
Marine Engineering
In Marine Engineering, the college offers courses such as Motorman, Marine Engineering Assistant, and Fitter (Machinist). These courses are designed to develop proficient marine engineers who can handle the complexities of maritime machinery and ship operations.
Courses:
Motorman
Marine Engineering Assistant
Fitter (Machinist)
Nautical Science
For those interested in Nautical Science, FCFMT provides a range of programs that include Coxswain, River Master/Quarter Master, and Rescue Swimmer Rating. These programs are essential for individuals aiming to navigate the waters professionally.
Courses:
Coxswain
River Master/ Quarter Master
Efficient Deck Hand (EDH)
Able Sea Man
Rescue Swimmer Rating
Mechanical Engineering
Mechanical Engineering enthusiasts can delve into courses like Automotive Mechatronics, Welding and Fabrication, and Refrigeration and Air-Conditioning. These skill-oriented courses promise to enhance the technical competencies of the students.
Courses:
Automotive Mechatronics
Welding and Fabrication
Refrigeration and Air-Conditioning
Maritime Transport
FCFMT also addresses the management side of maritime affairs with courses in Logistics Management, Warehousing Management, and Maritime Security and Conflict Resolution. These courses are crucial for maintaining the smooth operation and safety of maritime transport.
Courses:
Logistics Management
Warehousing Management
Maritime Security and Administration
Maritime Security and Conflict Resolution
RECOMMENDED: FCE ZARIA NCE PART-TIME ADMISSION LIST 2023/2024
Computer Science and Hydrology and Water Resources
Moreover, for those inclined towards tech, FCFMT's Computer Science courses cover contemporary subjects such as Data Analytics, Digital Content Creation, and Data Science. Similarly, the Hydrology and Water Resources courses provide vital insights into Urban Water Management and related areas.
Computer Science Courses:
Data Analytics
Advanced Excel
Excel for Researchers
Creating and Managing websites with WordPress
Digital Content Creation
Data Science
Hydrology and Water Resources Courses:
Urban Water Management
Borehole Construction and Management
Hydrological Risk (Water Safety Management)
Science Laboratory Technology
Lastly, the Science Laboratory Technology courses offer specialised training in Skills and Techniques in Water Analysis and Treatment and Laboratory Analysis of Nutritional Composition of Food and agro-allied products.
Courses:
Skills and Techniques in Water Analysis and Treatment
Laboratory Analysis of Nutritional Composition of Food and Agro-allied Products
How to Apply
Prospective students are invited to apply online via the dedicated portal at https://applications.fcfmt.edu.ng/. The cost of the form is NGN 10,000, which is a small investment for the valuable education and certification received upon course completion.
For further information, please visit the college website at https://fcfmt.edu.ng/ or contact the institution through email at info@fcfmt.edu.ng. For direct communication, interested parties can also reach out via WhatsApp at 07013413271.
The application portal opens on 23rd October and closes on 24th November 2023.
I hope you find this article helpful.