The governing body of Federal Polytechnic Ilaro, popularly known as ILAROPOLY, has officially unveiled the admission list for the 2023/2024 academic session, encompassing the names of candidates granted provisional admission into various National Diploma (ND) full-time programs.
Federal Poly Ilaro ND Admission List 2023/2024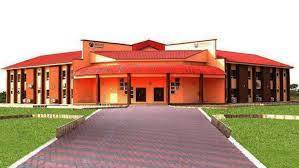 | | |
| --- | --- |
| 📜 Admission List | ILAROPOLY's list for ND full-time programs 2023/2024 was released. |
| 🧐 How to Check? | Only on the JAMB admission status checking portal currently. |
| 🔑 Portal Details | Login using JAMB profile details, then select "Check Admission Status". |
| ❗ Other Services | Access CAPS for other admission-related services. |
| 🔄 Ongoing Process? | Admissions are still in progress. Regularly check for updates. |
| 🎉 Admitted? | Accept/Reject via JAMB CAPS, print admission letter. |
| ❓ Different Course? | Apply for a change of course on the JAMB Portal. |
| 📢 Website Update | Check the polytechnic website once the list is uploaded. |
How Students Can Verify ILAROPOLY ND Admission List
Currently, prospective students of Federal Polytechnic Ilaro (ILAROPOLY) can ascertain their admission status exclusively through the JAMB admission status-checking portal by executing the subsequent procedure meticulously:
Visit the JAMB Portal: Direct your browser to the JAMB Portal and log in to your Jamb profile employing your assigned username and password.
Navigate to Admission Status: Scroll through the options and pinpoint the 'Check Admission Status' tab, subsequently selecting it.
Input Exam Details: Opt for your examination year and input your registration number in the designated column.
Check Admission Status: Conclusively, activate the 'Check Admission Status' option or select 'Access my CAPS' for Admission status and related services.
Ongoing Admission Process Reminder
Candidates still undergoing the admission process should observe that admission is dynamically ongoing. It is imperative to routinely visit both the JAMB site and the University website to stay abreast of their admission status updates.
Instructions for Successfully Admitted Candidates
Candidates who have triumphantly secured admission into the Federal Polytechnic Ilaro (ILAROPOLY) ND full-time programs should:
Accept or Reject Admission: Log in to JAMB Central Admission Processing System (CAPS) to accept or reject their admission.
Print Admission Letter: Following acceptance of the admission, printing the JAMB Admission Letter is mandatory.
Course Change Application: Should there be discrepancies in the offered courses, it is advisable to apply for a change of course on the JAMB Portal.
Awaiting Admission List on ILAROPOLY Website
This post will be promptly amended once the list becomes accessible on the polytechnic website.
Once the list is incorporated into the polytechnic website, candidates can follow the detailed procedure below to check their admission status:
Access the Polytechnic Admission Status Portal: Visit the Federal Polytechnic Ilaro Admission Status Checking Portal.
Enter Application Details: Provide your Application Number and RRR code in the specified columns.
Login to View Admission Status: Finally, click on login to scrutinize your admission status.
Heartfelt congratulations are in order for the candidates who have made it to the Federal Poly Ilaro admission list. It is vital for students to stay informed and follow the outlined procedures meticulously to ensure a smooth admission process.
Note for Students Awaiting Admission
It is paramount for candidates awaiting admission to stay patient, keep checking the relevant websites regularly, and follow the due process once the admission list is released on the polytechnic's official website.
In summary, students aiming to join Federal Polytechnic Ilaro for their National Diploma (ND) full-time programs for the 2023/2024 academic session must stay vigilant and adhere to the instructions to check their admission status and complete subsequent steps. Regular updates from JAMB and the university's official website will keep students in the loop about the latest admission developments.
I hope you find this article helpful.