The Federal Polytechnic Offa has officially released the admission list for National Diploma (ND) Full-time programmes for the 2023/2024 academic session. Candidates who have participated in the OFFAPOLY online post-UTME screening can now verify their admission status.
Federal Polytechnic Offa Admission List 2023/2024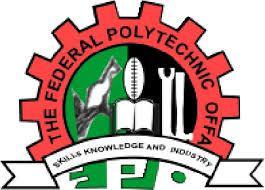 Check Your OFFAPOLY Admission List
Prospective students can confirm their admission status through the Joint Admissions and Matriculation Board (JAMB) portal by following these steps:
Accessing the JAMB Admission Status Portal
Visit the JAMB portal at JAMB e-Facility.
Log in with your JAMB profile credentials — username and password.
Scroll down to locate and click the Check Admission Status tab.
Select your exam year and input your registration number in the provided field.
Click on Check Admission Status to view your OFFA POLY admission status.
Alternatively, for further details, you may select 'Access my CAPS' to utilise the Central Admissions Processing System (CAPS) for admission status and other services.
For Those Awaiting Admission
If you find that your name is not yet on the list, please be aware that the admission process is ongoing. It is important to regularly check the JAMB site and the Federal Polytechnic Offa's official website for updates.
RECOMMENDED: FEDERAL POLYTECHNIC BALI ND ADMISSION LIST 2023/2024
Next Steps for Admitted Students
Once you have confirmed your admission:
Accept or Reject Your Admission: Log into the JAMB Central Admission Processing System (CAPS) and decide whether to accept or reject your admission. Visit JAMB CAPS for guidance.
Print Your JAMB Admission Letter: After accepting the offer, print out your admission letter from the JAMB portal.
Change of Course: Should there be a need, apply for a change of course on the JAMB Portal especially if the course offered is different from what you initially applied for.
I hope you find this article helpful.