APPLICATION DEADLINE:
Not specified
Fidelity Bank Graduate Trainee Program 2024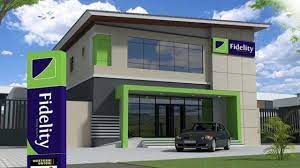 Our Graduate Trainee Programme is aimed at attracting young talented individuals to meet our growing workforce needs within the business. It offers the opportunity to groom and nurture the graduate trainees for business continuity thereby creating a pool of highly capable future-ready leaders that will drive and achieve the Bank's strategic objectives in the short and long term.
Are you a goal-driven, enthusiastic, and motivated individual looking to kickstart your career in a top financial institution? Do you have what it takes to learn, grow, develop, and assist us in achieving our Vision to be number one in every market we serve and for every branded product we offer? Then you are perfect for us!!!!
TYPE:
Job
Who Can Apply For the Fidelity Bank Graduate Trainee Program?
Qualification: Minimum of Second-Class Lower Degree from an accredited University or Upper Credit for HND holders. Applicants must have completed NYSC and have their discharge certificate in hand.
WHERE WILL AWARD BE TAKEN?
Nationwide
NUMBER OF AWARDS?
Not specified
What Is The Benefit Of Fidelity Bank Graduate Trainee Program?
We provide our people with challenging and exciting work experiences that create value for our customers.
We are driven by our shared ambition and values, people-centered leadership, and a commitment to continuously develop the capabilities of our people.
To advance this conviction, we have a sharpened focus on finding talented, motivated people and encouraging them to commit to the pursuit of excellence.
HOW LONG WILL AWARD LAST?
Fulltime
How To Apply:
I hope you find this article helpful.