The Institute of Foundation Polytechnic situated in the city of Ikot Ekpene has announced it has commenced the sale of its Foundation Polytechnic post UTME screening exercise application form for the scheduled 2022/2023 academic calendar year. Below are the requirements on how to apply for the Foundation Poly post UTME form.
The management of the institute in its disclosure noted that Applications are only made available for suitably qualified candidates ahead of the soon to began 2022/2023 academic calendar year.
Foundation Polytechnic Post UTME Form 2023/2024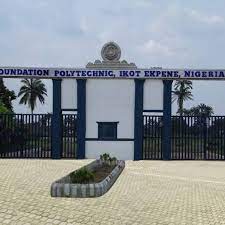 FOUNDATION POLYTECHNIC UTME ELIGIBILITY
For applicants to be deemed eligible to pick up the institute post-UTMEpost UTME application form, they must have met the following requirements
A minimum of five O'level credits pass most importantly in subjects such as English Language and Mathematics likewise any other three subjects corresponding to their preferred pick of course of study.
Applicants must at least attain the minimum score of 120 marks in their recently concluded UTME exercise.
HOW TO APPLY FOR THE FOUNDATION POLYTECHNIC POST-UTME FORM
Having met the requirements listed above, Eligible candidates can now proceed to tender their application using any of the methods
READ ALSO: IGBAJO POLYTECHNIC POST-UTME FORM
i. PAPER APPLICATION: Eligible candidates are to find their way to the Admission Office of the institute situated on the campus and tender their application by filling out the paper application form of which an admission letter will be issued on completion of thIs stated process.
ii. MOBILE APPLICATION: eligible candidates with their mobile devices are also at liberty to tender their application, all which is expected of candidates are to send their names, JAMB registration number, and course to 0706-809-2448 which upon doing so, An admission letter will be issued within 24 hours of the
iii. ONLINE APPLICATION: Eligible candidates with their Internet-enabled devices can now pursue their own application on the school portal which they would be expected to pay the nonrefundable before proceeding to print out their Admission Letter
FOUNDATION POLYTECHNIC SCREENING:
The screening date for all candidates is fixed between the days of Mondays to Fridays. The documents needed for screening will be stated on the Admission Letter while it is also worth noting that there will be no form of examination during the screening