In the realm of legislative and democratic studies, there exists a nexus between theory and practice. The National Institute for Legislative and Democratic Studies (NILDS), in collaboration with the University of Benin, proudly presents its array of Post Graduate and Higher National Diploma Programs. As an esteemed institution, accredited by the National Board for Technical Education (NBTE), NILDS offers courses tailored for those looking to delve deep into the intricacies of parliamentary administration and other related fields.
NILDS And UNIBEN Postgraduate And HND Admission 2023/2024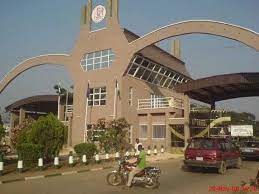 | | |
| --- | --- |
| 🎓 Institution | National Institute for Legislative and Democratic Studies (NILDS) |
| 🤝 Affiliation | University of Benin |
| 📜 Programmes | Post-Graduate & Higher National Diploma Programs |
| 🎒 Courses | Masters in Legislative Studies, HND Public Admin, etc. |
| 📄 Admission Criteria | Varies (e.g., 'O' Level Credits, Bachelor's Degree) |
| ⏳ Duration | 2-6 semesters, depending on the program |
| 🏢 Delivery Mode | Face-to-face, with potential electronic support |
| 📝 Application | Via website for Post Graduate; Department of Studies for HND |
Offered Programs
Masters' Programs:
Masters in Parliamentary Administration
Masters in Legislative Studies
Master in Law (LL.M), Legislative Drafting
Masters in Elections and Party Politics
Master in Constitutional Law and Development
Post-Graduate Diploma in Elections and Political Party Management
Post-Graduate Diploma in Legislative Drafting
Post-graduate Diploma in Parliamentary Administration
Post-graduate Diploma in Legislative Studies
Higher National Diploma (HND) Programs:
HND Official Reporting
HND Parliamentary Administration
HND Public Administration
Essential Admission Requirements
Masters' Programs
To secure a spot in any of the master's programmes, candidates must meet the following criteria:
Hold a minimum of 5 'O' Level credits, inclusive of English Language and other pertinent subjects, secured in a maximum of 2 attempts.
Be a graduate from a recognised university with at least a Second Class Lower Division degree in relevant fields.
Possessors of a 3rd Class Degree are required to have a Post Graduate Diploma for consideration.
Alternatively, a relevant Post Graduate Diploma from a recognised institution would suffice.
READ ALSO: FMC NGURU ADMISSIONS 2023/2024
Post-Graduate Diploma Programs
For potential candidates eyeing a place in the Post-Graduate Diploma programmes, they should:
Have a minimum of 5 'O' Level credits, which includes English Language and other key subjects, acquired in up to 2 sittings.
Own a university degree in a relevant area with at least a Second Class (Lower Division), especially for backgrounds not closely associated.
Alternatively, hold a bachelor's degree in areas like Law, Social Sciences, History, International Relations, and Philosophy, but not lower than a 3rd Class Division from a recognised university.
Have a Higher National Diploma (HND) from a respected institution, securing at least a Lower Credit.
All Master's and PGD applicants are required to provide an NYSC discharge/exclusion/exemption certificate.
Higher National Diploma Programs
Aspiring candidates aiming for HND Programmes should:
For Parliamentary/Public Administration:

Have at least 5 O' Level Credits, including English and relevant subjects, obtained within 2 sittings.
Possess a National Diploma from recognised polytechnics in areas such as Public Administration, Computer Science, Mass Communication, and others.
Score a minimum of 2.5 on a Four-Points scale and complete at least one year of related work experience post-ND.
Alternatively, relevant degree and HND certificates from NUC and NBTE-approved institutions are acceptable.

For Official Reporting:

Secure at least 5 'O' Level Credits, inclusive of English and pertinent subjects, in a maximum of 2 attempts.
Own a National Diploma in areas like Official Reporting, Computer Science, and Mass Communication from a recognised Polytechnic.
Achieve a minimum of 2.5 on a Four-Points scale and have at least a year of related post-ND work experience.
Degree and HND certificates from institutions approved by the National Universities Commission and NBTE can also be considered.
Program Duration
Full-time HND and Master's programmes span a minimum of 4 semesters and can extend up to 6 semesters.
Post Graduate Diploma Programmes have a minimum duration of 2 semesters, extending to a maximum of 4 semesters.
Program Delivery Mode
Courses are primarily delivered face-to-face, albeit potentially complemented with electronic aids.
Enrolment and Further Information
For Post Graduate Programmes applications, please visit https://waeup.uniben.edu/applicants.
For HND programme applications, head to the Department of Studies at NILDS.
For additional queries, reach out via +2348037168276; +2348036155701; or +2348033025221.
I hope you find this article helpful.