The Plateau State University (PLASU) in Bokkos has announced the release of its undergraduate admission list for the 2023/2024 academic term. This list reveals the candidates who have been provisionally granted the opportunity to undertake various degree programmes at the esteemed institution.
PLASU Undergraduate Admission List 2023/2024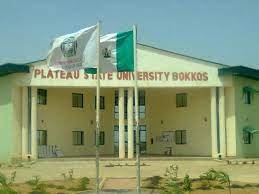 | | |
| --- | --- |
|  Institution | Plateau State University (PLASU), Bokkos |
| 📅 Session | 2023/2024 |
| 📜 Announcement | Admission list released |
| 🌐 Check List | Via PLASU Admission status portal with JAMB registration number |
| 📄 Next Steps | Accept/Reject on JAMB CAPS; Print JAMB admission letter |
| ⚙️ Alternatives | Check via JAMB admission portal with profile credentials |
| 🔄 Changes | Apply for course change if offered a different course |
| 🎉 congratulations to | To all admitted for 2023/2024 session |
Accessing the PLASU 2023/2024 Admission List
For those eager to determine their admission status, the PLASU management has made the process relatively straightforward:
1. Navigate to the PLASU Admission Portal
To initiate the process, head over to PLASU's designated Admission status portal.
2. Enter Your JAMB Registration Details
Once on the portal, provide your JAMB registration number in the designated field.
3. Discover Your Admission Status
After entering your details, simply click the 'Check Admission' button. This will promptly reveal whether you've secured a spot in one of PLASU's undergraduate programmes.
Guidelines for Admitted Candidates
For the fortunate ones who find their names on the list, there are crucial subsequent steps to consider:
Firstly, you're advised to log into the JAMB Central Admission Processing System (CAPS) to either ACCEPT or REJECT your offered admission.
After affirming your admission on CAPS, it's imperative to print your JAMB admission letter.
If, perchance, the course you've been offered differs from your initial application, you have the option to apply for a change of course on the JAMB Portal.
An Alternate Method to Check Admission Status
PLASU's future scholars also have an alternative method to verify their admission status:
Directly visit the JAMB admission portal.
Log into your JAMB profile utilising your username and password.
Navigate downwards, pinpoint, and select the 'Check Admission Status' tab.
Offer your Exam year details and input your registration number where required.
Conclusively, press the 'Check Admission Status' button to unveil your PLASU admission status.
I hope you find this article helpful.