The esteemed Petroleum Training Institute (PTI), Effurun, is pleased to announce the release of the National Diploma (ND) full-time admission list for the forthcoming 2023/2024 academic session. Candidates who have applied for admission into PTI's distinguished full-time program are hereby informed that the admission list is now accessible online. This presents prospective students with the opportunity to verify their admission status.
PTI ND Full-Time Admission list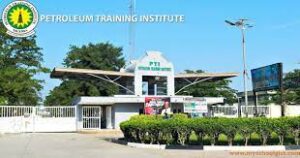 | | |
| --- | --- |
| Institution 🏫 | Petroleum Training Institute, Effurun |
| Admission Type 📜 | ND full-time program |
| List Status 🌐 | Uploaded online |
| Courses Offered 🎓 | Electrical & Electronic Engineering Tech., Petroleum Engineering Tech., Petroleum & Natural Gas Processing Tech., and more. |
| Access Link 🔗 | Follow provided link |
| Actions for Admitted ✔️ | Accept/Reject via JAMB CAPS, Print JAMB admission letter, Apply for change of course if necessary. |
| Critical Date ⏳ | On or before 20th October 2023 |
| Consequence of Inaction ⚠️ | Admission deletion; Ineligibility for 2023/2024 session. |
Publication of Admission List
The institute has duly published the names of students who have been granted admission into the full-time ND program for the academic session of 2023/2024. This list is available online and comprises admissions into various esteemed program, including:
Electrical & Electronic Engineering Technology
Petroleum Engineering Technology
Petroleum and Natural Gas Processing Technology
Mechanical Engineering Technology
Welding Engineering & Offshore Technology
Computer Science & Information Technology
Petroleum Marketing & Business Studies
Industrial Safety & Environmental Technology
Science Laboratory Technology
Mineral & Petroleum Resources Engineering
Computer Engineering Technology
Mechatronics Engineering Technology
Prospective students can access their PTI admission status by following the provided link: https://pti.edu.ng/full-time-admission-lists-nd/.
READ ALSO: SKYLINE UNIVERSITY NIGERIA POST-UTME SCREENING
Guidance for Newly Admitted Candidates
Successful candidates admitted into PTI's ND program are counseled to:
Login to the JAMB Central Admission Processing System (CAPS) and ACCEPT or REJECT their admission.
Upon acceptance of admission, candidates should proceed to print their JAMB admission letter.
If offered courses that diverge from the initially applied ones, candidates are advised to apply for a change of course on the JAMB Portal.
Mandatory Acceptance of Admission
It is imperative for all admitted candidates to accept their admission on the JAMB Central Admissions Processing System (CAPS) on or before 20th October 2023. Any failure to adhere to this directive before the stipulated date will result in the deletion of the admission, placing the candidate under the "refusal to accept" category, which attracts the consequence of ineligibility for admission in the subsequent 2023/2024 session.
Congratulations and Next Steps
Heartiest congratulations are extended to all the candidates who have secured their place in the PTI admission list. Each one is encouraged to follow the outlined procedures meticulously to confirm and accept their admission, thereby paving the way for a fruitful and enriching learning experience at the Petroleum Training Institute (PTI), Effurun.
In summary, this announcement serves as an invaluable guide for students aiming to commence their academic journey in the prestigious Petroleum Training Institute (PTI), Effurun, in the 2023/2024 academic session. By following the outlined steps, admitted students can confirm their admission status and complete the necessary formalities to secure their place in their desired program.
I hope you find this article helpful.