Retail management is one of the most essential fields in business. Working in retail management requires specific skills that can help you lead your team and provide product expertise to customers. Learning the skills that retail management requires may be useful if you work in retail management or are interested in advancing to a management role.
In this article, we define retail management skills, share a list of examples, explain ways to improve these skills to achieve success in retail management and discuss how to highlight these skills during the job search process.
What are retail management skills?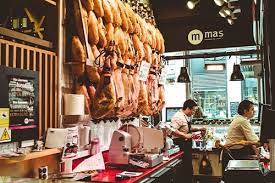 Retail management skills are the abilities that help managers sell products to consumers, oversee a sales team and work in an environment based on customer service. Retail managers typically guide, train and support team members while liaising between store administration and team members. Individuals who use retail management skills may work in the following positions:
Store manager

Team lead

Assistant manager

Operations manager

Store leader

General manager
8 skills for retail management
Here are several examples of skills that you may use while working in retail management:
1. Communication
Strong communication skills can foster an efficient working environment for you and your team. Effective communication can minimize mistakes, set clear goals and develop healthy relationships with your team members and colleagues. You can provide valuable feedback to your team members using verbal or written communication by creating progress reports on their performance that outline their strengths and any areas of improvement. You can also use excellent communication skills when working with customers by responding to their requests and ensuring that your team meets their retail needs.
2. Leadership
You can support and motivate your team by using strong leadership skills. As a leader, your goal may be to encourage team members to develop their retail skills and help them achieve their goals. You can show leadership by actively listening to team members, keeping them engaged in their work, assigning workloads based on skill set and supporting collaboration throughout your store.
3. Sales
In retail, having strong sales skills is vital for working as a member of management. You may train sales associates or help them improve their sales numbers. You can offer them meaningful advice on developing their sales skills based on your experience in retail.
4. Product knowledge
Retail managers often have extensive knowledge about the products and services they sell. It's essential to know the benefits of each product and the reasons why a customer may want to buy it while providing recommendations based on the customer's needs. Team members may seek guidance from you on products they're unfamiliar with or ask you to clarify details about a specific product or service.
5. Time management
You can use excellent time management skills to complete all responsibilities throughout your shift. Time management includes setting aside time throughout the day to check in with team members and completing store opening and closing procedures in a timely manner. It may also involve coordinating activities that fit into team members' schedules.
6. Teamwork
Retail managers often facilitate a team-oriented environment within their workplace. A strong and collaborative team helps team members enhance productivity, feel supported and work together to find solutions to problems. You can coordinate activities that encourage collaboration and establish trust between team members.
7. Organization
Retail managers handle various tasks for colleagues, team members and customers, so you must have close attention to detail and great organization skills. Here are some tasks that retail managers complete that require organization:
Creating incentive programs to boost team member sales

Tracking team member productivity

Handling staffing needs

Designing work schedules for each team member
8. Problem-solving
It's essential to have problem-solving skills to solve difficult, unpredictable and complex situations. Your team looks to you for guidance on identifying and solving an issue, like if a team member doesn't come to work or if someone on your team becomes sick. Customers may also request to speak with a supervisor if they have an issue, so understanding how to solve their problems and give them an excellent customer service experience is vital.
How to improve retail management skills
Here are some ways that you can improve your retail management skills:
1. Strengthen your retail skills
You can gain the tools needed to become an excellent retail manager by strengthening your retail skills. To do this, try working in positions based around customer service, like a store associate or cashier, which can teach you organization, marketing, teamwork and leadership skills. Working in entry-level retail positions can show you the qualities you admire most in leadership so you can harness those qualities as a retail manager.
2. Seek leadership opportunities
If you're interested in becoming a retail manager, try to prepare yourself by seeking leadership opportunities. Stepping up within your current position can demonstrate your skills to manage and offer insight into what it's like to use leadership skills in the workplace. You can seek leadership opportunities by offering to mentor new team members and assisting store leadership with management tasks. For example, you might volunteer to lead a sales meeting or manage a team project.
3. Take professional development courses
To grow your retail management skills, take professional development courses. In these courses, you can learn how to motivate team members, set goals and foster open communication among your sales team. Your team may offer these courses to you, or you can find professional organizations that offer them.
4. Encourage feedback
Asking for feedback from team members and colleagues can help you identify areas of improvement. You can ask your supervisor for feedback on your skills, or you can communicate with team members about your strengths and highlight areas of improvement. Once you better understand which skills need improving, you can focus on developing those specific areas.
Retail management skills in the workplace
Here are several ways that you can use retail management skills in the workplace:
Observe other managers. It's a good idea to observe other managers within a retail setting to understand their leadership techniques and sales skills. Try to identify how they work with customers, coordinate team activities and perform sales procedures so that you can incorporate any useful ideas into your workplace.

Be easily accessible. As a manager, it's essential to be accessible so your team members can contact you quickly. To be more easily accessible, try having an open-door policy in your workplace, meaning team members are free to approach management whenever they need assistance.

Look at challenges as opportunities to grow. If you face challenges while working, try to look at them as an opportunity to develop your skills. This can help you keep a positive perspective, which can influence team members and help them navigate challenges positively.

Lead by example. Team members look to you for guidance, so it's important to present yourself with integrity, responsibility and professionalism. If team members see you using leadership skills, it may make them more likely to use them while working.
I hope you find this article helpful.