Located in the serene Ado/Odo-Ota area of Ogun State, Nigeria, Stars Maritime Academy, has officially opened its doors to aspiring maritime professionals. Those looking to embark on a dynamic career in the maritime field can apply for the 2023/2024 academic session. Impressively, candidates can secure their spot with or without JAMB.
Stars Maritime Academy Admission Form 2023/2024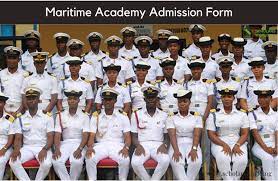 | | |
| --- | --- |
| 🏫 Academy | Stars Maritime Academy, Ado/Odo-Ota, Ogun State |
| 📚 Courses | Marine Engineering, Nautical Science, Shipping Management |
| 🎓 Eligibility | 5 credit passes in O'LEVEL (including English & Maths). Fee: N10,000 |
| 🌐 Apply Online | Visit School Website |
| 📍 Venue | Along Itele-Ota Road, Lafenwa, Ado/Odo-Ota, Ogun State, Nigeria |
| 📞 Contact Numbers | 08061509740, 08062948785, 07062855563 |
| 📅 Session | 2023/2024 academic year |
| 📖 JAMB Requirement | Admission is possible with or without JAMB |
National Diploma Courses on Offer
Stars Maritime Academy is offering the following sought-after National Diploma courses:
1. Marine Engineering
Delve into the intricacies of designing, constructing, and maintaining water-bound vessels and structures.
2. Nautical Science
Navigate the vast oceans with precision and knowledge, mastering the art and science of sailing.
3. Shipping Management
Manage and oversee operations in one of the world's most crucial industries, ensuring efficient and safe transportation of goods across the oceans.
Eligibility Criteria
To be considered for admission, candidates:
Must have achieved a minimum of five (5) credit passes in their O'LEVEL or its equivalent. These credits should be obtained in no more than two (2) sittings.
The required credit passes must prominently include English Language and Mathematics. Additionally, credits in other subjects relevant to the desired course of study are necessary.
A non-refundable fee of Ten Thousand Naira (N10,000) is applicable for the admission form.
READ ALSO: DENNIS OSDEBAY UNIVERSITY POST-UTME SCREENING
How to Apply
Eager to join the ranks of maritime professionals? For a comprehensive breakdown of the application process and more information, prospective students are advised to visit the official Stars Maritime Academy website: Stars Maritime Academy Official Website.
Contact and Venue Information
Venue:
Along Itele-Ota Road,
Lafenwa, Ado/Odo-Ota,
Ogun State, Nigeria.
Contact Numbers:
08061509740
08062948785
07062855563
In summary, the maritime industry is an ever-evolving field, teeming with opportunities. If you're passionate about the vast oceans and the ships that sail upon them, then Stars Maritime Academy might just be the place for you to kickstart your journey. Take charge.
I hope you find this article helpful.