Apply For The UN SDSN Nigeria SDGs Advocates Program
The SDGs Advocate Program is a three-month training and advocacy program for Nigerian youth. The course consists of more than 20 lectures, original readings, and extensive evaluations.
The strategic aim is for this Cohort to train 100 adolescents who would then instruct secondary school students and community groups or societies using the unique training manuals and toolkits. Through the trainers-of-trainers concept, they intend to reach over 100,000 pupils and 5000 community group members. The training will be focused on increasing understanding regarding advocacy and the implementation of SDGs. The program will also emphasize systems and design thinking, problem framing, and how to look inside to tackle developmental problems at secondary and postsecondary institutions using the SDGs.
It seeks to offer youths between the ages of 18-35 years an opportunity to become one of Nigeria's SDGs advocates, supporting them in the achievement of the SDGs across the 36 states in Nigeria. It promotes the active participation of youths and the creation of long-lasting change in their communities or immediate environments whilst also contributing to global goals.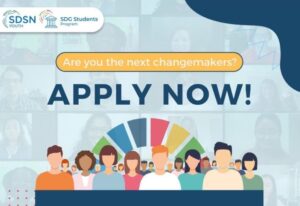 Eligibility
This program is specifically designed for young leaders and actors between the ages of 18 and 35, who are passionate about the attainment of the 2030 Agenda.
Applicants could be:

Serving Corp Members
Undergraduate (State, Federal, and Private Universities)
Polytechnic students
College of Education students
Graduates and Postgraduate students.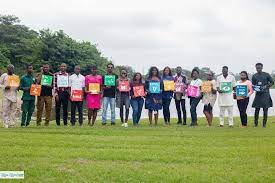 ELIGIBILITY CRITERIA:
To participate in this program, please note the following criteria before proceeding with your application:
Applicant must be Nigerian between the ages of 18 – 35 years.
Ability to commit at least 4 hours per week throughout the program.
Availability to partake in virtual training.
Interested in being a development and transformation agent
Applicants must not necessarily be acquainted with the knowledge of the SDGs 2030.
READ ALSO: UNILAG ACC POSTDOCTORAL FELLOWSHIP
Benefits
Collaborations with global changemakers
World Recognition as SDG Advocates
Leadership and Career Development
Capacity Building of young people to localize global solutions
Certification/Awards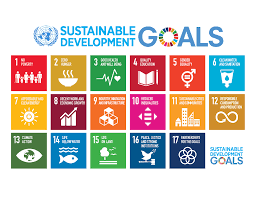 Application
Selected applicants will be enrolled for four weeks, between the 9th and 30th of September, with successful applicants having the opportunity to share the lessons and knowledge gained, applying it practically within the course of the training.
For more information, visit SDG Advocate Programme.
Deadline: August 7, 2023.
I hope you find this article helpful.