The University of Benin (UNIBEN) 2023 Pharmacy Scholarship Program is now accepting applications. This esteemed scholarship, kindly sponsored by the Edugie and Samuel and Margaret Uhumwangho Foundations, is exclusively for dedicated undergraduate students pursuing a Pharmacy degree at the university.
UNIBEN Pharmacy Scholarship Program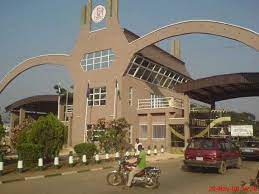 | | |
| --- | --- |
| 🏫 Program | University of Benin Pharmacy Scholarship Program (UPSP) 2023 |
| 💰 Coverage | Tuition and school charges for the 2022/2023 academic session |
| 📚 Eligibility | Undergraduate Pharmacy students, 200-600 level, CGPA ≥ 3.0 |
| 👩‍🏫 Endorsement | Must be endorsed by a Senior Lecturer (or above) in the Faculty of Pharmacy |
| 🗓️ Application Deadline | 14th October 2023 |
| 📞 inquiries | OLUWAFEMI ADEYEMI (PANS PRESIDENT UNIBEN CHAPTER) |
| 📱 Contact Number | 08065369492 |
Who Can Apply? Understanding the Eligibility Criteria
To ensure a fair and merit-based allocation of the scholarship, there are specific eligibility criteria that every aspiring applicant should fulfill. Here's what you need to know:
1. Degree and Level of Study
Applicants should be enrolled in the undergraduate Pharmacy program at the University of Benin. This scholarship is tailored for those students who are currently in their 200 to 600-level of study.
2. Academic Performance
Consistency in academic excellence is crucial. Hence, interested candidates must boast a Cumulative Grade Point Average (CGPA) of at least 3.0. This ensures that the scholarship is accorded to the most deserving and diligent of students.
3. Endorsement from Faculty
A genuine endorsement or support from a Senior Lecturer (or a higher rank) within the Faculty of Pharmacy is a non-negotiable requirement. This adds a layer of authenticity to the application, assuring that the student is well-regarded within the academic community.
How to Apply?
Ready to seize this unparalleled academic opportunity? You can submit your application by heading over to the official portal: Pharmacy Scholarship Application Link.
Note: Do ensure you have all required documentation and endorsements in place before beginning the application process.
Deadline for Application
It's essential to keep track of time as the deadline to submit your application is on the 14th of October 2023. Post this date, no applications will be entertained.
Need Assistance or Have Queries?
Should you have any questions or require further clarification on the scholarship program, do not hesitate to get in touch with Oluwafemi Adeyemi, the President of the Pharmacy Association of Nigerian Students (PANS) at the UNIBEN chapter. He can be reached at 08065369492.