Ever dreamt of getting a high-quality university education at one of Nigeria's top institutions? The University of Ilorin (UNILORIN) School of Preliminary Studies (SPS) is inviting applications for its Remedial/Pre-Degree Admission Programme for the 2023/2024 academic session. This could be your springboard to a future filled with opportunities.
UNILORIN Remedial Admission Form 2023/2024
-Programme Overview
Purpose and Structure
The Remedial/Pre-Degree Programme is strategically designed to provide suitably qualified candidates with a strong academic foundation. The programme entails an intensive year of preparatory courses, following which candidates must pass the school's examinations. Candidates who not only excel in these exams but also meet the minimum UTME cut-off point stipulated by the University will be considered for admission into various degree programmes based on their performance and the quota allotted to each programme.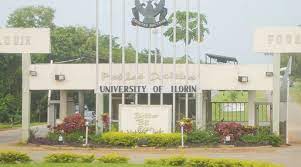 Special Admission Opportunities
The programme goes further to offer special admission opportunities to the top ten students in each subject category—Sciences, Arts, and Commerce. These exceptional students will gain access to a diverse range of courses, such as Anatomy, Physiology, Doctor of Pharmacy, Physiotherapy, and many more, except for MB;BS and Law.
Available Programmes
Sciences & Technology
B.Sc. Chemistry
B.Sc. (Ed.) Biology
B.Sc. Geology & Mineral Science
B.Sc. (Ed.) Chemistry
B.Sc. Industrial Chemistry
B.Sc. (Ed.) Computer Science
B.Sc. Mathematics
B.Sc. (Ed.) Mathematics
B.Sc. Physics
B.Sc. (Ed.) Technology Education
B.Sc. Statistics
B.Sc. Geography & Environmental Management
B.Sc. Criminology & Security Studies
B.Sc. Microbiology
B.Sc. Plant Biology
B.Sc. Psychology
B.Sc. Zoology
B.Sc. Biochemistry
Engineering
B.Eng. Biomedical Engineering
B.Eng. Food Science and Technology
B.Eng. Materials & Metallurgical Engineering
B.Eng. Agric & Biosystems Engineering
B.Eng. Chemical Engineering
B.Eng. Civil Engineering
B.Eng. Computer Engineering
B.Eng. Electrical Engineering
B.Eng. Mechanical Engineering
B.Eng. Water Resources & Environmental Engineering
Arts & Humanities
B.A. (Ed.) Christian Studies
B.A. (Ed.) Islamic Studies
B.A. (Ed.) French
B.A. (Ed.) History
B.A. History & International Studies
B.A. (Ed.) Yoruba
B.A. Christian Studies
B.A. Islamic Studies
B.A. Comparative Religious Studies
B.A. French
B.A. Linguistics
B.A. Performing Arts
B.A. Yoruba
B.A. Hausa
B.A. Igbo
Social Sciences
B.Sc. Political Science
B.Sc. Sociology
B.Sc. Social Work
Agriculture & Environmental Sciences
B. Aquaculture and Fisheries
B. Agric
B. Forestry and Wildlife
Built Environment
B.Sc. Architecture
B.Sc. Estate Management
B.Sc. Quantity Surveying
B.Sc. Surveying & Geo-informatics
B.Sc. Urban & Regional Planning
B.Sc. Home Economics
Education & Health
B.Sc. (Ed.) Human Kinetics
B.Sc. Food Science
Admission Eligibility, Venue, and Duration
Who Can Apply?
Eligibility: While the Remedial/Pre-Degree Programme is primarily targeted at applicants from the Catchment States of the University of Ilorin (Benue, Kogi, Kwara, Nasarawa, Niger, Plateau, Sokoto, and Zamfara States), candidates from other states are also encouraged to apply and will be given considerable opportunities.
READ ALSO: FEDERAL POLYTECHNIC EKOWE POST-UTME FORM
Where and When?
Venue: The program will be conducted at the School of Preliminary Studies, Fufu, located in Ilorin South Local Government Headquarters, Kwara State.
Duration: The program lasts for two semesters or one academic year.
Detailed Admission Requirements
Admission prerequisites vary depending on the category of courses you're interested in:
Category 1: Arts and Arts Education
Candidates must have five credit-level subjects in the SSCE/GCE conducted by WAEC, NECO, or NABTEB.
Two of these subjects must be from Arts, and the rest can be from Social Sciences.
Credit grades in English Language and Mathematics are mandatory.
Note: The program does not offer a preliminary course for B.A. (Hons.) English.
Category 2: Sciences and Technology
Must have credit grades in English Language, Biology, Chemistry, Mathematics, and Physics.
The Faculty of Agriculture will accept a credit grade in Agricultural Science in place of Biology.
Category 3: Social Sciences
Must have credit grades in English Language, Mathematics, and three other subjects from Economics, Government, Geography, or Commerce.
Department of Psychology requires a credit grade in Biology at O' Level.
General Admission Conditions
The Board allows applicants with credit passes in a minimum of three O' Level subjects to apply, with the caveat that the deficient subjects must be rectified before university admission.
Engineering aspirants must obtain credit grades in Chemistry, Mathematics, and Physics at 0'level.
All candidates must write the 2024 UTME with relevant subject combinations and attain the minimum UTME cut-off point approved by the University.
Admission will be based on performance and quota per program.
Remedial results can be banked for use the following year if the candidate does not meet the current year's UTME cut-off point.
The program is residential.
How to Apply
Method of Application
Applicants must visit the University of Ilorin website and follow the link for the 2023/2024 Remedial Application. A non-refundable application fee of N15,000.00 is required. After completing the online form, candidates must download a Local Government Confirmation Form, which should be endorsed by their local government officials.
Starting Date: Classes commence on Monday, 23rd October 2023.
If your dream is to acquire a world-class education at the University of Ilorin, this is the program that could make your dream a reality. Mark your calendars, ready your credentials, and take that significant step toward a brighter future.
I hope you find this article helpful.