The University of Maiduguri (UNIMAID), a prestigious institution recognized for its comprehensive educational programs, has recently announced the release of the first batch of the Remedial Science admission list for the 2023/2024 academic session. This is an academically rigorous initiative aimed at bolstering the qualifications of students in science disciplines. The management extends its warm regards and is pleased to inform all candidates who applied for this Remedial Science program that they can now proceed to check their admission status.
| | |
| --- | --- |
|  Academic Year | 2023/2024 |
| 🏢 Program | Remedial Science |
| 📋 Admission List | Available on the school's noticeboard |
| 🗓️ Registration Date | Monday 4th September |
| ⏰ Time | 10:00 am daily |
| 📍 Venue | Deputy Director's Office (Room 3) |
| 📜 Documents | Original documents required for screening |
| 🎉 Congratulations | To candidates on the list |
Status of the UNIMAID Remedial Admission List
For the utmost convenience of the concerned candidates, the University of Maiduguri has made the Remedial Admission List publicly accessible on the school's noticeboard. This is a pivotal step in their academic journey and candidates are strongly encouraged to verify their status as soon as possible.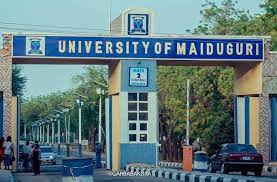 READ ALSO: NEWLAND POLYTECHNIC POST-UTME FORM
Essential Details on Registration and Screening
Timetable for Registration
The formalities associated with registration and screening are slated to commence on Monday, the 4th of September. The process will unfold daily starting at 10:00 a.m.
Venue for Registration
The venue designated for this vital academic process is the Deputy Director's Office, specifically located in Room 3 of the university's administrative building.
Documentary Requirements for Screening
A noteworthy stipulation from the management is that all candidates are required to present their original documents at the point of the screening. This is to verify the authenticity of the credentials submitted during the application process.
Congratulations to the Successful Candidates
Heartfelt congratulations are extended to all the candidates who have found their names on the UNIMAID Remedial Science admission list for the 2023/2024 academic session. This accomplishment is undoubtedly a milestone in their educational journey, offering them the opportunity to engage in a program that promises to be both challenging and rewarding.
In summary, successfully securing a spot on the UNIMAID Remedial Science admission list is a commendable achievement and should be perceived as a golden ticket to further academic and professional development in the scientific disciplines. As such, prospective students are urged to follow the laid-down procedures for registration and screening meticulously.
So, if you have applied to the University of Maiduguri's Remedial Science Programme, your next action is to check the list, and if successful, prepare for the subsequent steps in your academic endeavor. Good luck, and once again, congratulations to all successful candidates.
I hope you find this article helpful.