The University of Medical Sciences (UNIMED) in Ondo State has begun the sales of application forms for its prestigious Pre-Degree Science Programme (PDSP) for the upcoming 2023/2024 academic session. This article shall look at UNIMED Pre-Degree Science Programs Form as well as other related information as regards the application.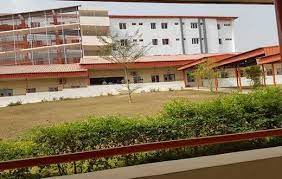 | | |
| --- | --- |
| 📢 Announcement | UNIMED Ondo State offers Pre-Degree Science Programme (PDSP) 2023/2024. |
| 🎓 Programme | Designed for candidates needing UTME/post-UTME improvement. Run from Dec 2023 to Aug 2024. |
| 📚 Subjects Offered | Mathematics, English, Physics, Chemistry, Biology. |
| 📜 Admission Req. | Credit passes in 5 subjects (specific subjects mentioned). One sitting for Medicine & Dentistry. |
| 🌐 How to Apply | Apply online, pay N15,000 via VISA/MASTER Card, and complete the form. |
| ⌛ Deadline | Application closes 6 weeks from publication date. |
| ❌ Disclaimer | UNIMED has no individual agents; only applies via official methods. |
| 🔍 Advice | Ensure all transactions are done through the official site to avoid scams. |
Opportunities at UNIMED's Pre-Degree
For those who encountered challenges in the UTME or post-UTME examinations or fell short in achieving the requisite marks for their aspired courses, UNIMED offers a beacon of hope. The institution's Pre-Degree Programme stands as an unparalleled pathway to academic success. Here's what it offers:
A chance to fortify your preparation for future university admissions.
Engaging courses under the guidance of adept and dedicated educators.
Preferential consideration for admissions into UNIMED's higher programs.
The Pre-Degree Programme spans from December 2023 to August 2024, meticulously preparing students for both the UTME/Post-UTME and subsequent admission into the 100-level degree programs at UNIMED or other preferred universities.
Admission Criteria for Pre-Degree
Prospective students should possess:
Credit passes in at least five subjects: Mathematics, English Language, Physics, Chemistry, and Biology. This can be from SSCE/GCE/NECO and should not be spread over more than two sittings. Notably, Medicine and Dentistry require just one sitting.
Upon meeting these requirements, candidates will be granted admission into the Pre-Degree Programme.
The curriculum for the Pre-Degree includes:
Mathematics
English Language
Physics
Chemistry
Biology
Elevating to UNIMED's 100-Level Courses
Students are required to attempt the UTME and achieve the university's stipulated cut-off mark. Adherence to post-UTME requirements is also necessary. Flourishing in the semester examinations during the Pre-Degree accentuates the chances of success in both UTME and post-UTME.
Successful candidates will have opportunities to delve into various courses and faculties including Medicine and Surgery, Dentistry, Nursing, Physiotherapy, and an array of Science disciplines.
Securing the Pre-Degree Admission Form
Initiate your application here. Upon eligibility, follow these procedures on the university's official website:
Navigate to 'Students'.
Access 'PRE-DEGREE' to reach the portal.
Proceed with the payment instructions using either VISA or MASTER Card (Note: VERVE Card is unsupported). The application fee stands at Fifteen Thousand Naira (N15,000) only.
Post successful payment, retain the Application Form Number, and print the Payment Receipt.
Return to the 'PRE-DEGREE PORTAL' and use the generated details to finalize the application.
The window for application culminates six weeks from this announcement.
Applicants should be cognizant that UNIMED does not employ individual agents for its admissions. The genuine and official information regarding admissions can only be procured from the Office of the Director of Pre-degree Science Programme (PDSP) or directly from the university's website.
Payments should strictly conform to the aforementioned method. Transacting with unauthorized individuals or transferring funds to any unsanctioned account is perilous and undertaken at the individual's discretion.
I hope you find this article helpful.