The Osun State University (UNIOSUN) management team has officially made public the key dates for the upcoming 2023/2024 academic year. This announcement provides clarity to both prospective and returning students about the institution's academic timeline.
UNIOSUN Resumption Date For Academic Session 2023/2024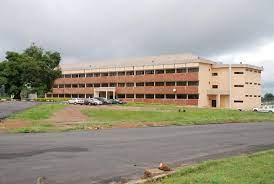 | | |
| --- | --- |
| 📅 Resumption Date | 13th November, 2023 |
| 🏫 Session End Date | 9th August 2024 |
| 🍂 Harmattan Semester | Starts: 13th Nov 2023; Ends: 22nd Mar 2024 |
| 👩‍🎓 Audience | Fresh & Returning Students |
| 🌧️ Rain Semester | Starts: 8th April 2024; Ends: 9th August 2024 |
| 📜 Source | Osun State University Management |
| 🎉 Fresh Start | 2023/2024 Academic Session Commencing Soon |
| 🔜 Key Milestones | Lectures, Examinations, Holidays, and More |
UNIOSUN Resumption Details
The academic year for 2023/2024 at UNIOSUN is slated to begin on the 13th of November 2023, culminating on the 9th of August 2024. This comprehensive schedule offers students and faculty an opportunity to prepare adequately for the academic rigours and other associated activities within the session.
For those unfamiliar with the Nigerian tertiary education system, the academic year is typically divided into two main semesters: Harmattan and Rain.
READ ALSO: SCHOOL OF BASIC MIDWIFERY AWGU ADMISSION FORM 2023
Harmattan Semester Details
The Harmattan semester for the upcoming academic session is set to kick off on the 13th of November 2023. This date marks the beginning of lectures for both new entrants and those returning to further their studies. This semester is projected to conclude on the 22nd of March 2024, providing ample time for students to immerse themselves in their coursework and extra-curricular activities.
Rain Semester Breakdown
After the Harmattan semester is the Rain semester. For the 2023/2024 session, students should be prepared to commence this semester on the 8th of April 2024. This phase of the academic calendar extends until the 9th of August 2024. As always, the Rain semester offers a fresh start and a continued opportunity for students to excel in their respective fields of study.
In a bid to ensure students harness the best of what UNIOSUN offers, it is imperative to note these dates and plan accordingly. This proactive approach will undoubtedly aid in academic excellence and overall personal development.
Students and faculty members are encouraged to regularly check the official UNIOSUN portal or connect with the institution's management for any updates or changes to the academic calendar.
I hope you find this article helpful.