The United Nations Institute for Training and Research (UNITAR) has unveiled its stellar Training Programme for 2023, targeting the bolstering of essential digital skills among women and youth across Africa. The mission? To propel employment opportunities and cultivate an environment where the digital economy thrives through community-focused start-ups and innovative leadership.
UNITAR Developing Essential Digital Skills Program For Africa 2023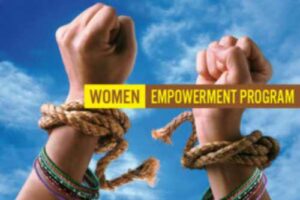 | | |
| --- | --- |
| 🌍 Programme | UNITAR Training Programme 2023 for Women & Youth in Africa |
| 🎓 Focus | Essential Digital Skills, Employment Opportunities, Digital Start-ups, Community Leadership |
| 📅 Duration | 6 months (September 2023 – February 2024) |
| 📚 Topics | Digital infrastructure, AI, Cybersecurity, Digital media, Leadership, etc. |
| 💡 Phases | I – Online Training; II – Self-led Projects; III – Leadership Training |
| 🎖 Benefits | Certificate, free training courtesy of Japan |
| 👩‍🎓 Eligibility | Women and youth (18-35), English proficiency, tech interest, African residents (24 countries) |
| 📩 Apply By | 4th September 2023 |
Scope of the Programme
Spanning 24 African countries, this initiative offers a six-month immersive experience. Participants will delve into sought-after digital capabilities, aimed at enhancing their employability and capacity to conceive digital start-ups with a socially responsible ethos. The overarching ambition is to equip them with the entrepreneurial and leadership prowess needed to instigate change and innovation within their local communities.
Three-tiered Training Phases
Phase I – Online Training (September to December 2023)

In this phase, participants will engage in self-directed e-modules via a dedicated digital platform. This will be complemented with webinars and invaluable online mentoring and coaching sessions.

Phase II – Self-led Projects and Virtual Boot Camp (December 2023 to January 2024)

Participants progressing to this phase are hand-picked based on their stellar performance during Phase I, which takes into account assignments and presentations. It emphasizes hands-on learning where participants tackle developmental challenges using their newly acquired digital skills.

Phase III – Sustainability and Community Leadership Training (February 2024)

The elite group reaching this finale will be enriched with advanced training centered on community leadership and building. Additionally, it sets the foundation for a robust network of trainers poised to guide future cohorts.
READ ALSO: BEST ONLINE ECONOMICS DEGREES
Topics on the Agenda
The curriculum, carefully crafted, covers a broad spectrum:
Digital infrastructure and connectivity
Digital innovation and its transformative power
Frontier technologies: AI, big data, robotics, blockchain, IoT, VR
Software development and cybersecurity
Digital media and data protection
Project management
Addressing the digital gender divide and promoting digital inclusion
Digital entrepreneurship
Training modules for both trainers and coaches
Local ecosystem development and leadership
Perks of Participation
Completing the course-related assignments and assessments guarantees participants a certificate of completion from UNITAR. An enticing proposition is that this training program is entirely free, a gesture made possible due to the benevolence of the Government and People of Japan.
Who Should Apply?
Eligibility transcends mere geographical criteria. Ideal candidates:
Are ardent learners with a zest for developmental initiatives and IT.
Fall within the 18-35 age bracket, though women beyond 35 are heartily encouraged given the weightage of their unique insights and skills.
Possess commendable proficiency in English, both spoken and written.
Are computer literate with unhindered access to a laptop and the internet.
Exhibit a fervor for harnessing the power of digital technology.
Display an unwavering commitment to the program and their community's upliftment.
Are preferably university graduates with a tech-savvy disposition.
Can furnish a recommendation letter from a credible individual.
Residents of the following African countries get precedence: Botswana, Burundi, Eritrea, Eswatini, Ethiopia, Gambia, Ghana, Kenya, Lesotho, Liberia, Malawi, Namibia, Nigeria, Rwanda, Seychelles, Sierra Leone, Somalia, South Africa, South Sudan, Sudan, Tanzania, Uganda, Zambia, Zimbabwe.
How to Be a Part of This Revolutionary Journey?
The program, blending online and in-person sessions, spans from September 2023 to February 2024.
To begin the application process, click here.
Should you crave more insights, delve deeper into the initiative on UNITAR's official page.
Application Deadline: 4th September 2023
UNITAR's 2023 training program stands as a beacon of hope for African women and youth, championing the transformative power of digital literacy in a rapidly evolving world. Don't miss this chance to be a part of a transformative digital frontier.
I hope you find this article helpful.