2018 Cowbellpedia Academy Registration Guide For JSS3 Students & Teachers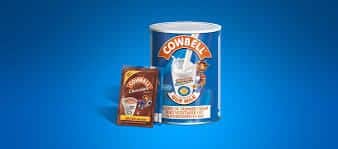 This Article Shall Cover Everything About: Cowbellpedia Mathematics/ Science Workshop Training Registration Guidelines/Procedures, Objectives, Eligibility, Participation, Venue, Date and Time for Qualified Top 500 Students in Junior Secondary School 3 [JSS3] & Shortlisted Top 150 Teachers – 2018 Edition.
This is to inform all Students and Teachers of Junior and Senior Secondary Schools who enrolled for the 2018 Cowbellpedia 1st Stage Written Qualifying Examination and where among the Top 500 Shortlisted Students and Top 150 Teachers are hereby informed to register for the Cowbellpedia Academy Workshop Training for 2018.
Get Jamb CBT App 2021

» Over 16,000 Jamb Questions Offline
» Competition To Win N30,000
» All Jamb Literature Novels
» Jamb English Novel "The Life Changer"
» Free Video Classes For All Topics


CowbellPedia Academy
Cowbellpedia Academy is one of the initiatives sponsored by Promasidor, the makers of Cowbell "" Our Milk to mark the 20th anniversary of the relationship between Cowbell and Mathematics.
The Cowbellpedia Academy is a workshop specifically created to drive support and interest in Mathematics/ Science of the Nigerian students in collaboration with foreign Universities/Dons who will be on ground to workshop students and teachers across Nigeria.
Objectives Of The Cowbellpedia Academy
To workshop the best JSS 3 students, selected based on their performance at the 2018 Cowbellpedia National Qualifying Examination, by exposing them to different techniques of learning.
To improve student's performance in Science and Mathematics Pan Nigeria
To awaken the creativity and idea generation of the students
Cowbellpedia Academy Eligibility
The Cowbellpedia Academy is open to JSS 3 students only (Ages 13 "" 15) attending full time Secondary Education in both Public and Private Schools in Nigeria which will be selected from the stage one exam.
The best 500 students / 150 teachers will be selected from the stage one of the exam
How To Participate
Using This Link schools are expected to confirm the attendance of their students for the workshop
Students' confirmation is open only from 1st of June to the 15th of June 2018.
Students might forfeit their chance of attendance if they are not confirmed for attendance by the 15th of June 2018. 
Venue
Cowbellpedia Academy will commence on Wednesday, August 1st, 2018 "" Saturday, 11th August, 2018. It will hold in three (3) centres across the Federation: 3 days in each city (two days for students and a day for teachers)
Lagos: August 1st "" 3rd 2018
Abuja: August 6th "" 8th 2018
PortHarcourt: August 9th "" 11th 2018
Note: CowbellPedia Academy will be streamed on the social media platform of Cowbellmilk Facebook.
DISCLAIMER
The 2018 Cowbellpedia Academy is an annual workshop for outstanding students from the National Qualifying Exam (Junior Category). All precautions have been taken to ensure a hitch-free workshop. Please note that the Cowbellpedia Academy is non-residential. CowbellPedia will only be responsible for the Training by top foreign facilitators; training kits, full lunch, certificate of participation and brand memorabilia will be provided. Its proudly brought to you by Promasidor Nigeria, the makers of Cowbell "" Our Milk
FREE VIDEO TUTORIALS

SUBJECTS: Learn Maths, English, Chemistry, Physics And Social Science Subjects.



EXAMS: 

Prepare For African Exams, International Exams And Scholarships.


RECOMMENDED
WHAT ELSE DO YOU WANT?
Latest posts by Isaac Inegbenehi
(see all)