Stock trading can be a lucrative career if traders plan and invest strategically. Traders typically develop advanced skills that help them make profits on their investments. While a college degree isn't a requirement to enter the career field, having this extra credential can be helpful for showcasing your skills and expertise.
In this article, we explore what trading is, look at why a trading degree can be advantageous for your career, discuss what types of degrees are available for this profession and review common skills these professionals require for success.
Key takeaways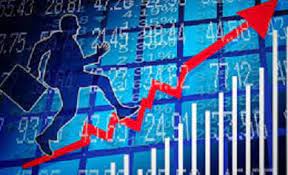 A career in trading requires in-depth knowledge and understanding of the trading industry. Common careers in this industry include stock investment advisors, day traders, stockbrokers and options traders.

Earning a degree related to trading can help professionals increase their success in this industry and equip them with the necessary discipline and skills needed to excel.

Common degrees sought by traders include business administration and finance, investment management, economics, statistics, computer science, data analytics and applied mathematics.

Skills traders benefit from include communication, strategic planning, technical, critical thinking and adaptability skills.
What is trading?
Stock trading encompasses a range of processes in the purchasing and selling of stocks, bonds and other securities. It's an investment method that includes both long-term and short-term trading activities to build income. Professionals in finance who work as traders can hold a variety of roles within the industry. Positions in stock trading include:
Stockbrokers

Investment strategists

Wealth managers

Portfolio managers

Investment bankers

Stock investment advisors

Day traders and options traders
Why should you consider a trading degree for your career?
You can start your career as a stock trader without a degree; however, pursuing a four-year degree and even a master's degree in an applicable field can increase your earning potential and job prospects. For instance, a trader with a master's degree in a field such as business and finance administration can ‌typically expect to have better income and employment opportunities than traders just entering their careers with undergraduate degrees.
Additionally, having at least an undergraduate degree in the finance, mathematical or computer science field can provide you with a deeper knowledge of various concepts that are necessary to understand as a stock trader. Because of these factors, pursuing a degree for your trading career can be a great investment.
7 best degrees for professional traders
The following degrees are examples of the fields you can pursue to develop and advance in a stock trading career:
1. Business administration and finance
Business administration with a focus on finance is an excellent choice for entering a career as a stock trader. Undergraduate degree programs in this field focus on coursework that includes finance, corporate finance, income securities, derivatives and the translation of accounting statements. This degree can be advantageous in a career as a trader, especially since many of the concepts you encounter as a trader relate to what you learn in a finance and business administration degree program.
At the graduate level, prospective traders may choose to complete a master's in business administration (MBA) degree, which equips students with in-depth knowledge of corporate management and financial concepts. Traders who choose to become stockbrokers often complete MBA degrees to advance in their careers.
2. Investment management
A degree in investment management can prepare you for a career working with portfolio managers to buy and sell securities based on client needs. The coursework in an undergraduate program for investment management can cover topics like investment analysis, risk analysis, portfolio management, investment strategies, economics, business math and accounting. Graduate degrees in investment management build on these topics and can help you advance in your career.
3. Economics
The stock market depends on the health of the economy, which can dictate fluctuations in gains and losses. Therefore, a degree in economics can help you better understand the volatile nature of the stock market and how companies gain or lose leverage within the economic environment. Bachelor's degree programs in economics generally focus on economic development, government and industry, economic policies and banking and finance.
At the master's level, economic degrees build on these topics, and many prospective traders may focus on a subfield of economics, such as policy development or trade regulation. Fields such as these focus on national and international trade market operations to help prepare traders for potentially lucrative careers in brokerage firms, investment firms and other trading institutions.
4. Statistics
An undergraduate degree in statistics covers topics in data analysis, probability and statistical computing and can help you develop the skills and knowledge that stock trading requires. Traders who perform stock analysis, develop trading strategies and navigate risk in the market can benefit from a degree in statistics to demonstrate their expertise.
A master's degree in statistics provides additional skill development in probability, applied and theoretical statistics and focuses on applications of stochastic processes. Many graduate students in statistics also focus on computer organization and systems, scientific computing and programming methodology. These concepts can be helpful in a trading career, as risk analysis, statistical measurements and probability are all aspects of stock trading that are necessary for success.
5. Computer science
Bachelor's degrees in computer science cover everything from computer programming to network administration. Many brokerage firms and other financial institutions that employ traders often look for candidates with a computer science background due to the diverse skills traders learn in this type of program that apply to many aspects of stock trading. Designing, managing and operating trading software and using sophisticated computer modeling for tracking stock investments are two examples in which computer science degrees can apply.
Advanced degrees in computer science can also help you advance your degree, though they may not be a requirement for all employers. However, a graduate degree in computer science can increase your career prospects as a trader, especially if you're interested in computer systems security, managing databases, creating software applications and applying innovative technology to your career in stock trading.
6. Data analytics
Data analysis is highly useful in a trading career because‌ you want to invest in securities that offer the best possible returns. Analyzing the right investment tools as a trader requires the ability to measure, organize and disseminate data into understandable concepts for clients. A bachelor's degree in data analytics can cover a range of topics that overlap with economics, statistics, computer science, information technology and information management.
You can boost your career prospects even more with a graduate degree in data analytics, which builds on undergraduate coursework. Traders pursuing a master's in data analytics can expect to develop skills in areas like data collection, automation systems, statistical analysis, data visualization and analytics algorithms.
7. Applied mathematics
A degree in applied mathematics is also a great credential for your trading career. In a bachelor's program for applied mathematics, you can develop valuable skills and expertise in areas like differential calculus, programming, mathematical and statistical software applications and logical reasoning. You can further advance your skill set with a master's in applied math and learn in-depth concepts in mathematical and statistical computing, modeling mathematical data and performing mathematical processes using technical applications.
What does it take to start a career in trading?
Although it's not a requirement, having a degree in an applicable field can help you succeed and advance in your trading career. Before beginning your career in trading, there are a few things to consider:
Education requirements: Many traders find it helpful to complete an undergraduate degree to develop essential skills and knowledge for the job. Additionally, stock traders with advanced credentials may be more likely to move into higher-level positions, such as management and executive roles.

Certification requirements: There are several certifications available for stock traders and brokers, and holding a certification may be a requirement depending on where you work and where you live. For instance, stockbrokers must hold state or federal licensure, depending on the ‌investment services they provide.

Work experience: It's important to build your work experience even if you complete additional years of education. Internships and assistant roles are excellent opportunities to build your stock trading experience while advancing in your career.
What skills do traders need for success?
No matter the degree program you choose to start a career as a stock trader, there are several key skills you may need on the job, including:
Critical thinking
Your problem-solving skills and ability to identify and mitigate risk factors to generate profits are highly important for working as a trader. When making stock decisions, traders analyze, research and find solutions to challenges that could pose problems for making returns. Additionally, critical thinking skills are necessary for analyzing various trade factors and making decisions that can affect the outcome of investments.
Technical skills
Stock traders use computer software and digital trading applications regularly in their careers. Technical skills that provide you with the knowledge you need to compute stats on company stocks, analyze options and organize financial databases are extremely important for this career field. Examples of technical skills for traders include assessing data and trends, research skills and interpreting chart patterns.
Strategic planning
Traders make strategic decisions regarding the securities they buy and sell. The ability to analyze and plan for investment and trading strategies can help you perform successfully as a trader. Likewise, working in a brokerage firm may also require you to work with managers and clients to plan the best strategies for purchasing stocks, reducing risk and generating profits.
Communication skills
Written and verbal communication are transferable skills that traders need on the job. Transcribing and visualizing mathematical and statistical data into understandable information is essential to portfolio management and analyzing investment strategies. Collaboration with colleagues and communicating complex stock information to clients are additional ways in which traders' communication skills support their success.
Adaptability
Stock trading can be a fast-paced career, especially in day trading and high-volume trading in volatile markets. Traders require adaptability to handle situations in the stock market that change quickly—sometimes within hours. This means you need to rely on your flexibility and adaptation skills to take on the challenges and deal with the ever-changing atmosphere to perform successfully in your career.
I hope you fidn this article helpful.