When you and your manager sit down for a performance appraisal, the discussion typically focuses on your previous work performance and your goals for the future. Setting clear accounting goals can help measure your progress better and can motivate you to perform better.
In this article, we discuss what accounting goals are, why they are important and what you can write as accounting goals for your performance appraisal.
Why is setting accounting goals important?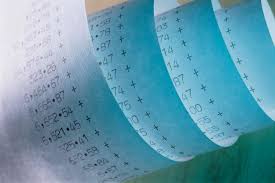 Here are a few reasons why setting accounting goals is important:
Your expectations are clear. You are never unsure what you are supposed to work on or if you are succeeding in your role.

You see your work pay off. You can look back and see how accomplishing your accounting goals contributed to larger objectives being met.

You feel a sense of accomplishment. Meeting an accounting goal can result in personal fulfillment and a desire to accomplish even greater objectives.

You get relevant feedback. Your manager can provide feedback that resonates with you, as it aligns with what you are trying to accomplish.

You can work autonomously. With clear accounting goals, your employer may give you the freedom to work toward those goals.
8 types of accounting goals
You and your manager can set accounting goals in several ways, including using the SMART goal method. SMART stands for Specific, Measurable, Attainable, Relevant and Time-based. The SMART goal method offers a simple blueprint for outlining your accounting goals, eliminating any confusion and helping you get a clear idea of what you want to aspire to.
Here are a few accounting goals you can include in your performance appraisal:
Broadening your skill set
Accounting covers a wide range of careers and industries. Depending on your company, your duties might range from reconciling the company's bookkeeping ledgers and bank statements to handling complex tax preparation. Even if your role in accounting is a very specific one, it's a good idea to expand your accounting skill set.
When conducting a performance review with your manager, consider setting a goal of widening your scope of expertise, perhaps by attending various training in different aspects of accounting such as cost analysis, budgeting or tax accounting. The more you know about accounting, the more valuable you can be to yourself, your coworkers and your company.
1. Improving personal characteristics
Continuous professional development is always a helpful accounting goal. One way you can regularly improve is by working on the personal characteristics you need to perform the best at your job.
If you are an accountant, these traits usually include teamwork, dependability, organization, attention to detail, communication skills, analytical thinking and logic. One of your accounting goals on your performance appraisal could be to improve in all of these areas by seeking additional coaching or training.
2. Accomplishing specific milestones or objectives
You can include any quantifiable milestones or goals you want to accomplish at work. Perhaps your goal is to advance into a higher position, such as an accounting manager, or even to put yourself in a position to be considered for a partner. By setting accounting goals like these, you can directly and communicate your aspirations and ambitions to your employer while also demonstrating that you're serious about staying in the company for a long time.
Consider creating an outline on how you plan to achieve the goal, such as taking management courses, expanding your client base or passing the CPA board exam.
3. Learning from others
Experiencing career success can encourage you to learn and improve even more. When conducting an accounting performance review, think about how you can learn from others. You can observe fellow accountants and find out what works for them. This way, you can pick up tips and strategies that can improve your work performance.
Focus on the things that your coworkers do well that you might be able to apply in your position. Setting a goal of perpetual learning demonstrates a strong drive to grow and take control of your career.
4. Improving work quality
It helps both your personal and your company's reputation for your deliverables to get accepted often. If there are fewer or no errors in your work, it shows that you're excelling in your job. Set accounting goals to always ensure you do your best by only submitting work with fewer or no errors.
One way to reduce errors in your work and improve its quality is to get regular feedback. Positive feedback may encourage you to determine and repeat actions that brought the previous results, while negative feedback can help you determine what you should improve on.
5. Taking initiative
Set a goal to always take initiative in your position. Workplace initiative refers to your ability to evaluate issues independently and come up with solutions to them. The initiative also requires a combination of skills that can help you create alternative approaches to workplace issues and communicate them to management and other employees.
Taking initiative in the workplace can help you demonstrate your value to your colleagues and manager. A proactive employee often displays characteristics that allow them to be a good leader and take responsibility for their actions. When you set a goal of leading by example and showing initiative at work, you can motivate your colleagues to perform at a higher level.
6. Improving productivity
Your work productivity can improve your overall workplace reputation and performance. It can also impact your earning potential, positioning you for more rapid career advancement.
Work productivity encompasses prioritization, organizational and time management skills to complete your tasks throughout the workday. Being able to devote time to specific tasks, completing them on time and ending your workday with a high-quality output can be an overall measure of your work productivity.
There are several ways you can increase your work productivity. For example, you can plan to focus on one assignment at a time and get your biggest tasks finished first. Focusing on one assignment at a time until it's complete can help you increase your productivity. When you focus on one task at a time, you're setting a single objective at once rather than many. This can make it easier to complete everything on your to-do list for the day.
This is because concentrating your attention on your biggest and most time-consuming assignments before any other can help you stay more focused than working on shorter and smaller tasks first. Consider planning your to-do list according to these tasks, where you may devote your time in the morning or at a time of day when you're most energized and alert.
7. Improving collaboration with colleagues
When going through an accounting performance review, think about how you can improve collaboration with your colleagues. In the workplace, collaboration occurs when you and other accountants work together to achieve a common goal that benefits the company or team. Workplace collaboration typically requires strong communication and interpersonal skills.
Working as a team can drive greater productivity and strengthen your relationship with your coworkers. Successfully collaborating with your colleagues can also increase your motivation and engagement at work. Also, brainstorming and sharing ideas can help develop unique solutions to complex problems.
8. Increasing visibility at work
If key people at work are aware of you and your contributions, your opportunities to improve your skills and take on interesting projects may increase. One way to increase your visibility within your company is to attend and participate actively in meetings within your company.
Meetings provide you with good opportunities to demonstrate your knowledge and improve your visibility within your department or company. It can help to work on developing your self-confidence so that you feel more comfortable speaking in front of your coworkers and manager. To plan what you want to say in a meeting, read the agenda in advance and write down the points you want to make or the questions you want to ask. This preparation can give you the confidence to speak up.
Accounting goals examples
Below are some examples you can set for different types of accounting jobs.
Example 1: Accountant
To reduce paperwork by 50% by converting all accounting procedures to a digital form

To increase the accounting department's efficiency by 30% through rigorous training

To stay within the company's budget for petty cash reimbursement for two years
Example 2: Accounting clerk
To reduce reconciliation discrepancies by 49% through better QuickBooks use

To process over 40 vendor invoice payments every week

To perform weekly check runs for more than 100 vendors
Example 3: Accounting controller
To help create $4M in new revenue by securing an additional $2M in financing

To reduce past-due accounts by 30% by implementing a new automated billing reminder system
Example 4: Financial analyst
To increase regular analysis efficiency for all departments by 55%

To maintain standard costs within 1% deviation year over year
Example 5: Accounts receivable specialist
To reduce the average invoice processing time by 20% by creating new policies and procedures around accounts receivable

To resolve about 98% of stale receivables over 91 days past due
I hope you find this article helpful.