Finding the right candidate for a role can take time, effort and resources, but it can save you time and money. Practicing careful consideration and best practices throughout the hiring process can help you avoid challenges and reduce future issues. If you work as a hiring manager or human resources specialist, you may benefit from exploring common hiring mistakes and ways to avoid them to develop better practices and improve an organization.
In this article, we discuss why it's important to avoid hiring mistakes, list eight common mistakes of hiring managers and explain how you can avoid them.
Why is it important to avoid hiring mistakes?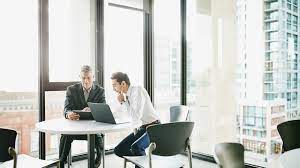 It's important to avoid hiring mistakes because making the careful and right choices can ultimately save you time and money. Hiring the right candidate for the position can allow you to experience many benefits and optimize the recruiting process. Here are some advantages of avoiding mistakes during the hiring process:
Lower turnover rates: Hiring the right candidate creates a more positive work environment for the new hire and everyone else in the organization by ensuring the new hire fits the needs and culture of the role. This improved environment and attitude can reduce the turnover rate for team members and save the organization time and money.

Reduced hiring costs: A quality candidate often stays with the company and provides excellent work, making it less necessary for the organization to rehire for the same position. This allows the company to save money on repetitive or frequent hiring processes.

Increased efficiency: besides saving money on the hiring process, you can also save time by selecting the right candidate and avoiding mistakes early in the process.
8 common hiring mistakes and solutions
Here are eight common hiring mistakes and ways you can avoid them to help you succeed:
1. Neglecting to check references
Checking each candidate's references can give you further insight and proof of a person's skills and experiences. Talking with someone from the candidate's life also may give you an idea of how they fit the work culture.
Ask candidates to provide references and then take the time to check them. You also can call each professional reference and verify educational credentials to ensure the candidate provided honest and accurate information in their resume. References may also give you positive or negative details about the candidate to influence your decision.
2. Failing to conduct a phone interview
Conducting pre-interviews can add efficiency to your process. Shorter phone interviews can eliminate some candidates before scheduling the rest as longer meetings. These pre-interview phone calls can clarify resume details or question a candidate's ability to meet requirements. After reviewing a promising resume, you can contact the candidate to schedule a pre-interview.
The pre-interview can be a quick phone call to inquire about pieces of their resume and clarify any issues. For example, if a candidate lists conflict resolution skills, you may infer the meaning and application of this skill, but in a pre-interview, you can ask for clarification. You can also see whether the candidate still has an interest in this position with the phone call. Here are some questions you can ask during a pre-interview:
Can you tell me about your current or previous experiences and how they've prepared you for this role?

What type of work environment and management style do you prefer?

Are you currently interviewing with any other company?

When are you available to start if you're hired?
3. Writing vague or misleading job descriptions
A well-written job description outlines the work rather than an ideal person. Using clear language in a job advertisement ensures candidates receive a basic understanding of role responsibilities. Adding the company's values to the description can also help a potential candidate assess if they align with the role.
Use keywords that apply to the position and industry in the written description. If you require knowledge of certain tools, experience in software or exact certifications, list these in the description. These keywords can help the right candidates find the listing when they're searching through many job postings. To write an effective job description, include:
Job title and purpose

Primary duties and responsibilities

Required and preferred qualifications

Required and preferred skills

Working conditions
4. Refusing to use technology
A variety of technology tools can help you improve the hiring process. Using these tools can make the hiring process more efficient and cost-effective through automation. There are several ways that you can incorporate technology into hiring, including:
Social media: You can post job openings on the company's social media pages and consider posting them on other professional networking sites. Candidates often turn to an organization's pages to find opportunities that fit their needs and desires.

Recruiting software: Make use of the software you can purchase or use online to help streamline each hiring process. This type of software can review and filter resumes, so you can handle a larger hiring process or begin scheduling interviews.

Online classifieds: Although some people still use traditional classifieds, people often go online when searching for new opportunities. Contact the local newspaper to inquire about adding job listings to their virtual classifieds.

Mobile device applications: Job seekers often use their mobile devices and job searching applications to look for new opportunities. Ensure that you add the company's job listings to these types of applications.
5. Narrowing search limits
Expanding a hiring search can provide a more diverse selection of candidates. Announcing job listings through a variety of means and using a variety of platforms can encourage more people to apply. Implementing a wider search can help the company gain a different perspective and attract candidates with qualifications that can benefit the company.
First, advertise each opening within the company to allow internal applications for transfer or advancement. Then, publish the position as an opportunity for referral by the current team members.
Finally, advertise the position externally, using a wide scope of platforms that may include the company website, company social media, professional networking sites or forums, social media sites, industry-related associations, university or alumni associations, newspapers and radio. Consider the following factors in platforms to expand the diversity of the organization:
Industry experience level of users

Education level of users

Race of users

Gender of users
6. Rushing the hiring process
Taking the time to follow the company hiring protocol can help you find the correct candidate the first time and avoid having to repeat the hiring process. Although this can prolong the hiring process, it can save time and money in the future because you hired someone who aligns well with the needs of the job description. Widen your search, accept more candidates or conduct more interviews until you're confident in your choice for the role.
7. Talking more than listening to the candidate
The goal of an interview is to hear whether the candidate's the right fit for the position. Structuring the interview into two parts, in which you first question the qualifications and fit of the candidate before informing them more about the role, can improve the productivity of your interview. If your questions lead to answers that determine a wrong fit, you can save time by ending the interview without providing further information.
To ensure you listen more than speak, ask the candidates open-ended questions. You're more likely to hear longer, developed answers to the questions. Permit the occasional silence because it can prompt a candidate to further explain an answer or offer a new idea about their experience or skills.
8. Forgetting to involve the rest of the team
Sometimes, you can benefit from seeking guidance while making a hiring decision. Department managers may rely on certain soft skills or desire new hires to have specific knowledge. One of the team members may notice candidate characteristics that you missed, such as not fitting into the work culture or lacking essential requirements.
You can ask other team members to sit in on interviews, either in person or over the phone. You can also set up second-stage interviews with department managers. Or you can request second opinions about resumes with potential. Using teamwork to hire the right person can help increase the company's productivity.
I hope you fidn this article helpful.